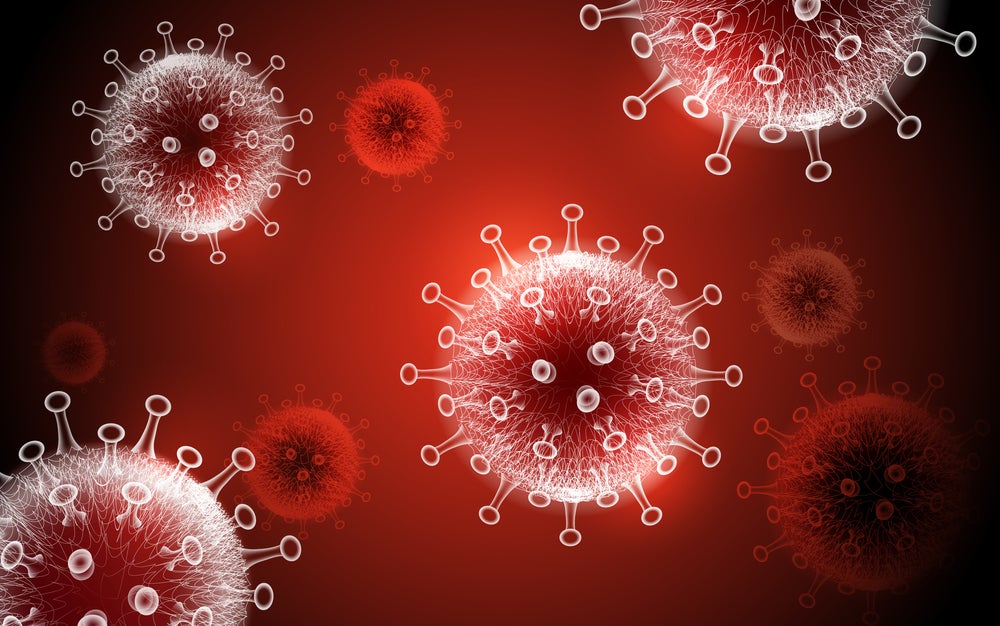 In the six months or so since the Covid-19 pandemic broke out in Wuhan, China, the pharma industry and university researchers from across the world have thrown themselves head-first into developing vaccines.
As of 7 July, there are 139 pre-clinical candidates and 21 clinical vaccines in development against SARS-CoV-2, the virus which causes Covid-19, according to the World Health Organization (WHO).
Of the 21 Covid-19 vaccines in clinical trials, lead candidates include Chinese biotech Sinovac's CoronaVac and the University of Oxford and AstraZeneca's ChAdOx1-S – both of these are in Phase III development.
Other promising candidates in Phase II trials include US-based Moderna's mRNA-1273, which is being supported by the National Institute of Allergy and Infectious Diseases (NIAID), and BioNTech and Pfizer's Project Lightspeed BNT162 vaccine programme.
The speed at which these companies and researchers have been able to move into and through clinical development is completely unprecedented; milestones normally achieved in years, if not decades, have been surpassed in only months.
Time is of the essence since immunity conferred through vaccines is the primary way that the world can control the spread of this deadly viral disease in the long-term, enabling the world to get back to normal.
Concerns about the first Covid-19 vaccines
Without taking away from this incredible achievement of science, which has been enabled by previously unseen partnerships across industry, academia and the public sector, there are already some concerns about how effective these speedily developed vaccines will be, particularly in conferring long-term immunity.
This worry has been expressed by Dr Anthony Fauci, director of NIAID and the US Government's chief health advisor; in an interview with JAMA cited by CNBC, Fauci stated that, based on previous experience with developing vaccines for other coronaviruses, "it's likely [the vaccine] isn't going to be a long duration of immunity."
This is also linked to that fact that most of the candidates for which there is publicly available data are focusing on inducing neutralising antibodies against SARS-CoV-2's spike protein, as noted by Nature. As a result, STAT reports it is possible that although vaccines will reduce the risk of someone contracting the disease or experiencing severe symptoms if someone is infected, they will not prevent infection entirely.
NantKwest and ImmunityBio's novel solution
Dr Patrick Soon-Shiong, CEO and chairman of sister biotechs ImmunityBio and NantKwest, noticed this problem and his team began looking at developing a so-called second-generation Covid-19 vaccine that overcomes the short-term duration challenge of the first set of vaccines.
To this end, ImmunityBio and NantKwest are working on a Covid-19 vaccine that does not only focus on the spike protein; their vaccine also works against SARS-CoV-2's nucleocapsid.
"It is our fervent belief that you can't just kill this virus from the outside in, you've got to kill it from the inside out," explains Soon-Shiong. "We have created the unique construct of both nucleocapsid and spike, so that you have not just antibody, but also a memory T cell [response]."
The nucleocapsid is viewed as a particularly "strong stimulator of cellular immunity and improves the generation of memory T cells", explains NantKwest director of cell-mediated therapies in virology Jeffrey Safrit. "T cell mediated immunity," he adds, "has been shown to last significantly longer than antibody-mediated immunity."
"Allowing a broader immune response involving antibody and cell-mediated immunity that is directed against more than one target lessens the ability of the virus to escape," concludes Safrit.
Another benefit of focusing on both the spike protein and nucleocapsid is linked to potential future mutations of the SARS-CoV-2 virus. "Focusing on spike alone will limit vaccine effectiveness should spike mutate to avoid the immune response," explains Safrit.
Whereas "the nucleocapsid gene is highly conserved among coronaviruses, meaning it mutates much less often if at all," therefore, Safrit notes, "inclusion of nucleocapsid makes our approach a more universal Covid vaccine, that could even be useful against related future, yet unseen SARS infections".
Immunological challenges of adenovirus vaccines
Soon-Shiong was also concerned about how many leading Covid-19 candidates, such as the University of Oxford/AstraZeneca project, are relying on the adenovirus approach.
"Current adenovirus vaccines are based on the first generation of this vector [Ad5] that generate significant anti-vector immunity when administered… which can dampen or the even negate the immune response [conferred by the vaccine] to the Covid-19" spike protein and nucleocapsid, explains Safrit. This situation is worsened when someone has been previously exposed to an adenovirus, such as that which causes the common cold.
To overcome this challenge, NantKwest and ImmunityBio have developed a second-generation Ad5 platform. It has demonstrated safety in Phase I and II studies in cancer patients. The companies also carried out a successful proof-of-concept during the 2009 H1N1 influenza pandemic.
The platform "has additional deletions of adenovirus genes that generate little to no vector-specific immunity" and "focuses the immune response on the inserted genes of interest", SARS-CoV-2 spike protein and nucleocapsid", says Safrit.
"Because of this, the second-generation Ad5 also overcomes any adenovirus pre-existing immunity, allowing a more effective first vaccination and multiple subsequent booster vaccinations without reduced immunogenicity," he explains.
Looking to third-generation vaccines
Soon-Shiong is clear that long-term duration of immunity challenges will be solved by second-generation vaccines such as Immunity Bio and NantKwest's candidate.
Their vaccine, which is part of the US Government's Operation Warp Speed, is ready to launch into Phase I clinical trials this summer with early safety and preliminary efficacy results expected before the end of the year.
However, there is a need for further innovations so that the vaccine can be administered without injections to overcome access challenges, particularly in developing countries.
"If we could achieve an oral form, which is not unrealistic, that would be the third generation Covid-19 vaccine," Soon-Shiong notes.
This is an avenue that ImmunityBio and NantKwest are pursuing for their Covid-19 vaccine candidate, but it is currently early in development, according to Soon-Shiong. Their oral capsule approach would avoid "significant cold chain requirements of all current vaccine approaches", Safrit states.
It would also introduce the prospect of conferring "mucosal immunity, generation [of] which could significantly improve the ability of the vaccine to protect against infection and disease."
Oral vaccines: spotlight on Stabilitech and Vaxart
Other companies slightly further along with their oral vaccines include the UK's Stabilitech and US-based Vaxart.
Stabilitech's OraPro-COVID-19, which is developed using its proprietary OraPro technology platform, aims to confer both mucosal and systemic immunity to patients in a thermally stable way. Clinical trials for this vaccine are expected to begin in August this year.
The company has recently completed a fundraising round and signed a manufacturing agreement with BioCell Corporation in New Zealand. Talking about this news, Stabilitech chairman Wayne Channon stated: "It brings us closer to providing a vaccine that gives both mucosal and systemic immunity to Covid-19.
"This will target the virus exactly where we catch it: in the mucous membranes of the mouth, nose, throat and even the eyes.
"By taking this approach, we believe OraPro-COVID-19 could prove to provide the fastest route to widespread global immunity, turning the tide on the pandemic."
Vaxart's oral vaccine approach relies on its VAAST delivery platform. It delivers two payloads to cells in the small bowel epithelium; the second of the payloads acts like an adjuvant to further activate the immune system against the selected viral antigen.
Like ImmunityBio and NantKwest's candidate, Vaxart's oral approach is one of the projects chosen to be part of the US Government's Operation Warp Speed. Following on from positive pre-clinical results in April, Vaxart's candidate is on track to move into clinical studies this summer.
Talking about this announcement, Vaxart CEO Andrei Floroiu said: "We are very pleased to be one of the few companies selected by Operation Warp Speed, and that ours is the only oral vaccine being evaluated.
"SARS-CoV-2, the coronavirus that causes COVID-19, is primarily transmitted by viral particles that enter through the mucosa – nose, mouth or eyes – strongly suggesting that mucosal immunity could serve as the first line of defence.
"In addition, our vaccine is a room temperature-stable tablet, an enormous logistical advantage in large vaccination campaigns."