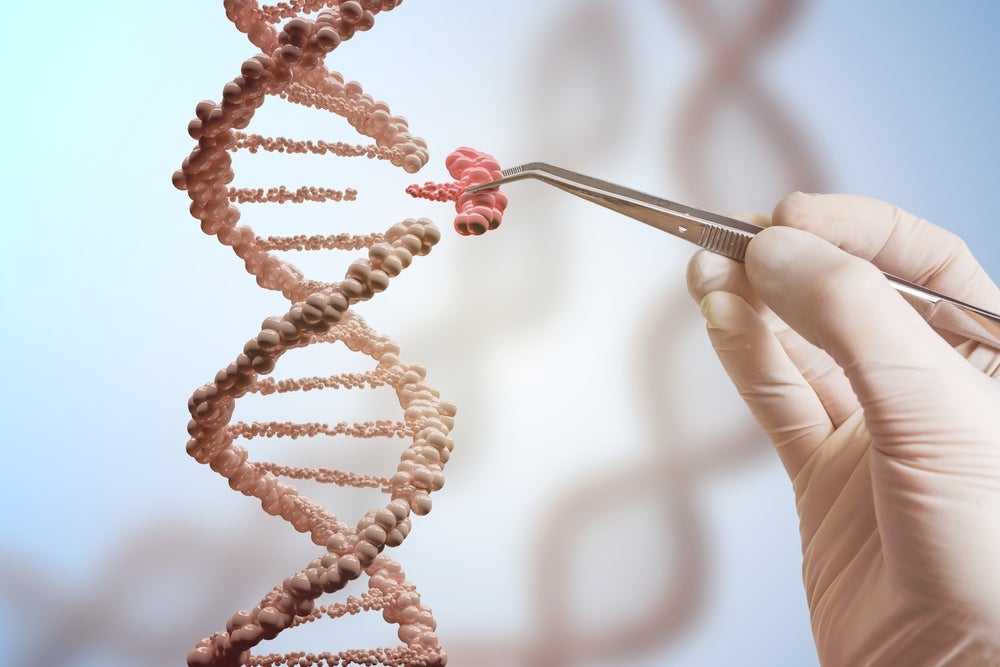 Expectations are high for this year in the CRISPR research community, as the world's first therapy based on this technique nears a potential FDA approval.
CRlSPR gene editing has long attracted attention in the research community, the media, and the wider public. This peaked in 2020 when the Royal Swedish Academy of Sciences awarded the Nobel Prize in Chemistry to two leading CRISPR researchers, Jennifer Doudna and Emmanuelle Charpentier. However, the field has also faced controversies. In December 2019, He Jiankui, a Chinese scientist, was sentenced to a three-year imprisonment after news broke of him using CRISPR technology to edit human embryos that led to the birth of three babies. Jiankui was reported to have been released in 2022.
Additionally, a legal battle between Feng Zhang and scientists from the Broad Institute and Harvard, and Jennifer Doudna from the University of California, over who invented the technique and patents linked to it has ensued in recent years. In February 2022, the US Patent and Trademark Office declared that the Broad Institute could keep its patents for CRISPR-Cas9 editing in eukaryotes and, thus, humans. Nevertheless, questions surrounding the ultimate ownership of the technology remain, as patent offices in other countries have reached different conclusions.
While some gene therapies work by adding functional copies of modified genes to correct a defect, gene editing via CRISPR, or Clustered Regularly Interspaced Short Palindromic Repeats, can target and modify specific DNA sequences. A guide RNA leads the Cas9 enzyme to a targeted DNA sequence, which can be edited for the desired change. Importantly, CRISPR editing is more accessible than other methods, making CRISPR-based research easier and more affordable.
Still, no therapies that use this approach are approved yet. But this could soon change. At the 2022 Annual Meeting of the American Society of Hematology (ASH), some of the most advanced CRISPR-based treatments in development for the treatment of blood disorders were showcased. Of these, the gene therapy made by CRISPR Therapeutics and Vertex Pharmaceuticals, exagamglogene autotemcel–also known as exa-cel, is the closest to a potential approval. Both companies plan to complete the therapy's BLA submission for the treatment of sickle cell disease (SCD) and transfusion dependent beta thalassemia (TDT) by the end of Q1 2023, following positive data.
Clinical successes like exa-cel are bringing the potential of a CRISPR-based treatment closer to patients. "The momentum is real. 2021 was great, and 2022 was even better," says Rodolphe Barrangou, PhD, Todd R. Klaenhammer Distinguished Professor in probiotics research at North Carolina State University, Raleigh. Barrangou is the co-founder of Cambridge, Massachusetts-based Intellia Therapeutics, a developer of CRISPR gene therapies, where he remains a member of the scientific board. In 2023, it will be important to continue testing such treatments in Phase I trials in diverse indications and patients for the next generation of gene therapies, he says.
Although the first approval will be a milestone for CRISPR therapies, some experts interviewed by Pharmaceutical Technology emphasised that the industry is making progress even outside of potential approvals and late-stage trials. This year will be critical for the establishment of regulatory precedents in CRISPR gene editing, which some experts say is essential for the field's further development.
Blood disease treatments lead the way
Trials of CRISPR-based treatments for hematological diseases such as SCD were particularly successful in 2022, says Guillermo Montoya, PhD, research director of the Protein Structure & Function Program at the University of Copenhagen.
Dr. Martin Steinberg, professor of medicine, Boston University Chobanian & Avedisian School of Medicine, Massachusetts, says exa-cel's clinical success represents a certain milestone. "It is a landmark. Not a very long time ago, it was unbelievable that you could do such a thing around the expression of a gene that was mainly suppressed, and that will result in what appears to be a cure or a near cure," he says.
According to results from the Phase II/III CLIMB SCD-121 trial in SCD, shared at last year's ASH, all 31 treated patients remained free of vaso-occlusive crises. The median time from exa-cel infusion to last red blood cell transfusion was 19 days.
Exa-cel is not the only product in clinical development that captured the attention of experts in the field. The SCD therapy OTQ923, which is being developed by Intellia Therapeutics and Novartis is in a Phase I/II study. Further study is warranted based on preliminary results from a study where two patients who were treated with OTQ923 saw improvements in their fetal haemoglobin levels, says Dr. Akshay Sharma, research associate at St. Jude Children's Hospital in Memphis, Tennessee, an investigator on that trial.
In 2023, several companies are expected to deliver more news. Editas Medicine is aiming for a clinical update from the Phase I/II RUBY trial, which tests the CRISPR-Cas12a therapy EDIT-301 in SCD, in mid-2023. Intellia plans to file an IND for NTLA-3001, a CRISPR-mediated therapy for alpha-1 antitrypsin deficiency, sometime this year. The company also plans to start a Phase II study for NTLA-2002, a CRISPR therapy for hereditary angioedema, in H1 2023. Additionally, Graphite Bio expects proof-of-concept data from a Phase I/II study in mid-2023 for its SCD treatment nula-cel. Nula-cel is part of the UltraHDR platform, which the company describes as the next generation of gene editing.
Establishing regulatory framework important
However, alongside clinical advances, Barrangou says that progress in this field should not be reduced to a binary understanding of approvals and failures. According to him, clearing the regulatory aspects of CRISPR research represents one of the major challenges to look out for the year.
"I think we have to see a convincing buy-in with more INDs filed in the US, and the FDA having a heightened sense of urgency and collaboration with some of these companies to keep that momentum moving forward. That could be a little bit of an unknown for some of the analysts, regulators, and companies," he says.
Following the approval, a pricing framework for CRISPR-based therapies also needs to be established. Exa-cel's potential price will be important, particularly in the context of potential competition from bluebird bio, notes Sharma. bluebird's approved gene therapy for TDT Zynteglo costs $2.8 million in the US and has previously faced questions over its pricing. Zynteglo is not a CRISPR-based therapy, but instead uses a lentiviral vector to add working copies of beta-globin into the patients' hematopoietic stem cells.
More work needed in other conditions
An important achievement in the coming months will be a further strengthening of the number of CRISPR clinical trials, says Montoya. Testing CRISPR-based therapies in clinical trials for different diseases would show that the technology can be safe, he explains. This could then provide confidence in testing the treatment for more complex diseases, he notes.
In November 2022, the American biotech Verve Therapeutics announced that its IND application for a potential Phase I trial of its therapy VERVE-101 in heterozygous familial hypercholesterolemia (HeFH) was placed on hold by the FDA. In a letter, the FDA requested further preclinical data on the risks of germline editing and the potency differences between human and non-human cells. However, the Phase I heart-1 trial of this therapy is still underway in New Zealand and the UK.
In other conditions like epilepsy, researchers are trying to understand the efficacy of potential CRISPR systems in terms of how many neurons can be affected by a treatment, says Gabriele Lignani, PhD, associate professor of Clinical & Experimental Epilepsy at University College London's Queen Square Institute of Neurology. The degree of a CRISPR-based treatment's effect remains unknown given the complexity of brain diseases, he says.
Lignani's research includes studying how CRISPR systems can be used to treat genetic conditions such as Dravet syndrome. The next milestone in this area will be conducting long-term toxicity studies, particularly in larger animals. According to Lignani, a big challenge for CRISPR-based treatments in the brain is the immune system's response to Cas9 expression.
Developing CRISPR therapies for these complex indications remains a long-term goal. Montoya says the development of new approaches and technologies to target complex diseases where multiple genes are involved will be the next frontier. "[That] may be one of the remaining and long-standing challenges that we will have to address in the future," Montoya says.
Cell & Gene Therapy coverage on Pharmaceutical Technology is supported by Cytiva.
Editorial content is independently produced and follows the highest standards of journalistic integrity. Topic sponsors are not involved in the creation of editorial content.