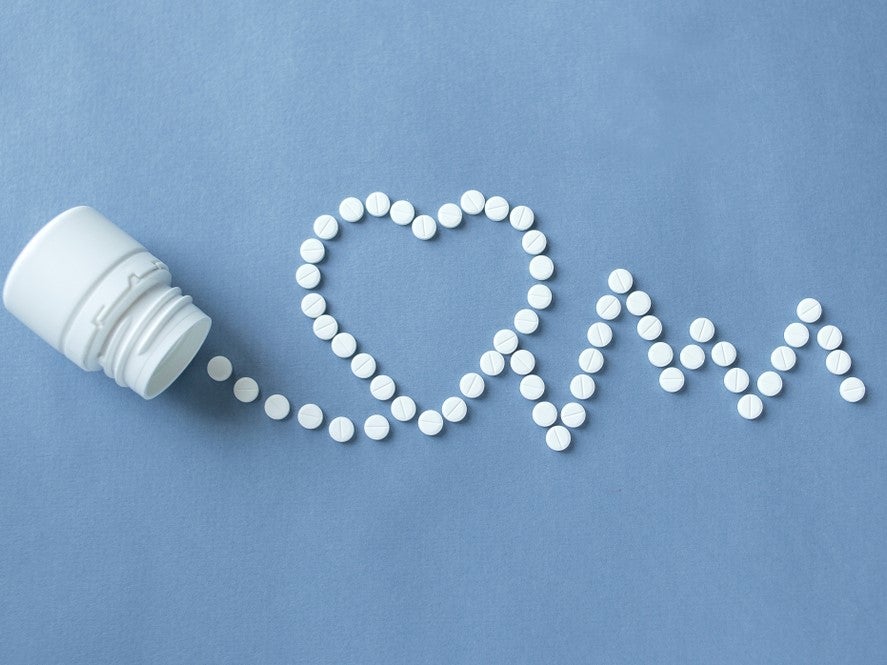 In 2014, AstraZeneca's Farxiga (dapagliflozin) was approved by the US Food and Drug Administration (FDA) for type 2 diabetes. It is a sodium-glucose cotransporter 2 (SGLT2) inhibitor, meaning it works to improve glucose reabsorption through the kidneys.
Following this approval, the Anglo-Swedish company decided to investigate Farxiga's role in prevalent and interconnected conditions with diabetes, such as heart failure and chronic kidney disease.
At the European Society of Cardiology (ESC) meeting at the beginning of September in Paris, AstraZeneca announced data from a range of trials in the Farxiga cardiovascular (CV) clinical development programme.
Landmark DAPA-HF trial in HFrEF trial
One of the key trials in AstraZeneca's DapaCare development programme for CV, metabolic and renal diseases is Dapagliflozin and Prevention of Adverse-outcomes in Heart Failure (DAPA-HF), a Phase III trial investigating Farxiga in heart failure in patients with reduced ejection fraction (HFrEF).
In August this year, the company announced that Farxiga had met its primary endpoint in DAPA-HF of significant and clinically meaningful reduction in cardiovascular death or the worsening of heart failure, compared to placebo.
Full results presented at the ESC conference showed that Farxiga reduced CV death or worsening of heart failure by 26%. The SGLT2 inhibitor also caused a significant reduction in individual components of the endpoint; it caused a 30% decrease in the risk of experiencing the first episode of worsening heart failure and an 18% reduction in the risk of dying from CV disease.
Primary investigator in the trial and University of Glasgow Cardiovascular Research Centre professor Dr John McMurray states Farxiga is a "drug that does all three things an ideal treatment should do – increases survival, reduces hospitalization and improves symptoms" without adverse events and tolerability issues that "often lead to stopping [of] other effective therapies for heart failure."
Responding to Farxiga's success in HFrEF
These positive results were observed across the entire participant population, which includes patients with and without type 2 diabetes. As DAPA-HF is the first trial investigating a SLGT2 inhibitor in HFrEF, these findings suggest a novelty in Farxiga's mechanism of action; McMurray sees Farxiga's "completely novel mechanism compared to most other effective therapies in heart failure" as one of the most exciting elements of the DAPA-HF trial.
"In addition to diuretic and related hemodynamic actions of SGLT2 inhibitors, effects on myocardial metabolism, ion transporters, fibrosis, adipokines and uric acid have also been proposed," McMurry explains.
"Most of these actions, as well as preservation of renal function, would also presumably benefit patients with established heart failure, including those without diabetes, in which SGLT2 inhibitors had not been tested previously."
Building upon the success of Farxiga in the DAPA-HF study, AstraZeneca subsidiary BioPharmaceuticals R&D senior vice-president and head of late-stage development in CV, renal and metabolism Elisabeth Björk comments: "Our aim is to deliver Farxiga to heart failure patients as quickly as possible.
"We plan to file in the second half of this year and are hopeful that it can be approved in the first half of 2020."
Studying Farxiga in other heart failure patients
AstraZeneca's DapaCare development programme looks beyond the HFrEF group and towards heart failure patients with preserved ejection fraction (HFpEF); this patient group currently has no approved treatment options.
Medicines with efficacy in HFrEF have struggled in the HFpEF patient group, as shown by Novartis's Entresto recently failing to meet its primary endpoint in the PARAGON-HF trial, results of which were also presented at the September ESC meeting.
Entresto did, however, show some clinical benefit for this patient group, particularly in sub-populations with lower ejection fraction.
Novartis's drug's effective mechanism of action in HFrEF is different to Farxiga's SGLT2 inhibition properties; Entresto works by enhancing the protective natriuretic peptide system while inhibiting the overactive renin-angiotensin-aldosterone system.
McMurray was also the principal investigator of Novartis' PARAGON-HF; he comments that "the key and exciting question is whether SGLT2 inhibitors might…be of benefit in HFpEF"; this will be found in the ongoing DELIVER and DETERMINE trials, results of which will be presented at an upcoming congresses, according to Björk.