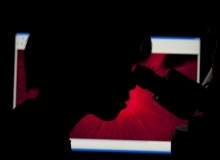 In most cases, the pharmaceutical sector's business model works in tandem with the wellbeing of patients. An unmet clinical need is generally pursued by biotechs and big pharma in a race to fill the gap in the market. In the ideal scenario, therapeutic requirements align with the principles of supply and demand to create a virtuous cycle that rewards companies for meeting those needs.
But as the sector's chronic underinvestment in tropical diseases and other conditions that have insufficiently large (or affluent) markets reminds us, the real world isn't an ideal place, and there exist many vital treatment areas that are struggling to attract the level of innovation necessary to improve outcomes.
Stagnant antibiotic research
Perhaps the most globally significant of these under-served areas is research into new and improved antibiotics and other therapies to tackle the looming global threat of antimicrobial resistance (AMR). As multi-drug-resistant pathogens continue to spread around the world and traditional antibiotics lose efficacy with each passing year, it's more vital than ever that the pharma industry starts investing heavily now in the innovations that will secure public health against infections for years to come.
But so far, the investment has not been forthcoming. The deficit has again been made explicit by a recent report from law firm Marks & Clerk, which tracked patent applications in several therapeutic areas. The study tracked a sustained hotbed of research into rare diseases over the last decade, with the world's ten largest pharma companies filing 8,689 related patents.
---
---
In 2015, there are very few people in the medical professions who need reminding of the danger posed by antimicrobial resistance.
---
Antibiotic research, meanwhile, remained low and stagnant for the most part, with just 1,195 patents filed over the same time period. What's more, less than 5% of the patents filed for antibiotic research since 2004 were related to important new classes of antibiotics, with the industry leaning heavily on modifications of existing antibiotic classes.
"I think it's partly a reflection of the fact that, as everyone knows, there's been quite a long neglect of antibiotic research due to the investment needed and the returns on that investment," says Marks & Clerk partner and patent attorney Dr Gareth Williams, one of the authors of the report. "It's a combination of the fact that it's difficult, plus the economic incentives. The return on novel antibiotic innovations is relatively low, so the effort is not necessarily being directed towards that sector."
A tricky market
The challenges faced by companies looking to innovate in the antibacterial space are stacked high at both ends of the development timeline. In the early stages, it's simply very difficult to discover and refine sources of new antibiotic classes. Large pharma companies tend to lean heavily on the modification of existing classes, which leaves the task of developing novel antibiotics, alternative treatments and 'resistance breakers' to smaller and more agile biotech firms, which have a heightened set of risks with which to contend.
"There are smaller companies involved in the new antibiotic space," says Williams. "They have a lot more volatility in terms of what their research does and whether the company actually survives long enough to bring something to market."
The complexity and risk of antibiotic R&D is coupled with a constrained market for antibacterial products that emerge from the pipeline. By the time treatments take their place as part of routine care, remaining patent life tends to be short, and usage must be curbed to avoid making the resistance problem worse. "Not only is it relatively unprofitable, but to some extent it's also a self-limiting market in that you can't go all out and start using antibiotics broadly, otherwise you make them worse than useless," Williams says.
"The limited patent protection means that generics have a leading presence in the market, which is part of the problem."
The limited patent protection means that generics have a leading presence in the market, which is part of the problem, according to Jonathan Tobin, head of healthcare ventures at Imperial Innovations, which recently invested in Auspherix, a UK-based biotech that is developing compounds to combat multidrug-resistant (MDR) Gram-negative and Gram-positive bacterial strains.
"[Limited patent life] is one of the reasons why the antibiotics market is so heavily dominated by generics, which ironically are heavily over-prescribed because they are so cheap," he says.
Ways forward: the biotechs' perspective
With a more sprightly business model and entrepreneurial attitude, biotechs are well-suited to taking on odds with which big pharma would be uncomfortable. Venture capital backing such as Imperial's investment in Auspherix is a common source of early-stage funding, with biotechs looking to partner with large pharma once a product has demonstrated efficacy.
"Developing completely new chemistry in this space is extremely high-risk, and only really suited to a biotech backed by investors comfortable with those risks," says Tobin.
But in spite of the risks, it's the truly new approaches to tackling AMR that represent the long-term solution to the problem and the path to profit for the research organisations that have done the groundwork. For AmpliPhi BioSciences CEO M. Scott Salka, whose company specialises in new bacteriophage-based therapies, novelty to the market promises a reward that matches the risk.
"We are confident that we can balance the risk by fine-tuning our therapeutics and providing a new treatment paradigm, a novel and much-needed solution to today's multi-drug resistant bacterial infections, and, in turn, provide an economic return for the company and our investors."
But biotechs can't work alone. More support, especially from governments and public regulators, is needed to make antibiotic research a more economic endeavour. Marks & Clerk's report highlights the stimulating effect that government incentives can have on innovation, and there is now more discussion than ever on new ways that the public sector can accelerate the pace of important AMR research.
---
---
From detection and diagnosis to alternative antimicrobial treatments, nanotech-driven innovations are tapping the world of the tiny.
---
Public funds such as the £195m Fleming Fund, announced in the UK's March budget, and government policy roadmaps such as the US's recently launched National Action Plan for Combating Antibiotic-Resistant Bacteria are beginning to pick up speed, but more could be done.
Financial incentives could come in different forms, whether it's accelerating the regulatory process for strategically significant antibacterials or de-linkage, which would provide drug companies that have launched a new treatment with a guaranteed market. "The idea would be that pharma companies developing a new antibiotic with significant medical need would be rewarded financially on approval of the drug, rather than paid per prescription," says Tobin.
While governments and public agencies will have to continue discussions on how best to support innovative antibiotic research, greater co-ordination between biotechs, pharma, university labs and others will help build a shared pool of knowledge and investment. The UK's seven research councils have formed an AMR 'war cabinet' to bring stakeholders together, while Deborah O'Neil, chief executive and scientific officer of anti-infectives company Novabiotics, points to the BEAM Alliance of European biotechs, which is collaborating to work on new solutions to the issue and lobby for more policy support.
Encouraging signs
There is clearly a long way to go before the industry as a whole can sustain an R&D landscape that is truly up to the task of combating AMR, but signs are beginning to emerge that suggest a corner has been turned in the last few years.
"There is definitely a renewed interest in antibiotic drug discovery now," says O'Neil. "The market as well as the clinical potential is better understood."
Beyond direct financial incentives, the more prominent discussion of the issue and the supportive steps taken by many governments appears to be creating a more certain investment environment for venture capital investors and other sources of financing.
"Governmental support is playing a key part in changing the opinion of investors to ensure the space is well-funded."
"Governmental support is playing a key part in changing the opinion of investors to ensure the space is well-funded," says Salka. "At AmpliPhi this has translated into significant investor appetite and we have been successful in raising capital through several oversubscribed financings over the past 18 months."
Big pharma, meanwhile, is gradually wheeling back around to the antibiotics space, providing further assurance to investors. "The recent high-profile acquisition of Cubist by Merck, as well as deals by Roche, gives investors further confidence that the industry is interested in paying for innovation in the sector," Tobin says.
Priority areas for future investment include the development of better tools and methodologies to facilitate the discovery of novel antibiotic agents, as well as innovation in faster and cheaper diagnostics to ensure that existing and new antibiotics are correctly prescribed.
In the end, it's money that's needed to fund this innovation, and in the absence of the traditional market dynamics that usually drive investment, an attractive environment will have to be consciously created. But with the global health threat of AMR growing year by year, necessity is likely to be the mother of invention.
"Investors will put money into this sector if they believe there is reasonable chance of their making a return on investment," says Tobin, describing the ripple effect of investor confidence. "For this to happen, there needs to be sufficient pharma interest to provide a route for exit down the line. For more pharma companies to re-enter the sector, there needs to be sufficient economic and regulatory incentive from governments and payers. Ultimately these changes are very likely to take place over the next five to ten years, as there is such acute medical need there will be no choice."