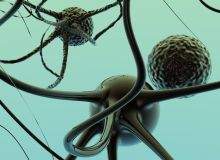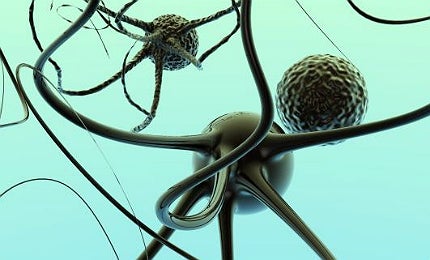 Mental diseases are a major public health issue; in the US about one in four adults suffers from a diagnosable mental disorder in a given year, while in Europe, research published in 2011 showed that 38% of the population, or 165 million people, suffer from a mental or neurological disorder.
And these diseases don't only affect the people who suffer from them – they also have significant global economic consequences.
Indeed, according to a 2011 report from the World Economic Forum (WEF), mental illness alone will account for more than half of the projected total economic burden from non-communicable diseases (NCDs) in the next two decades and 35% of the global lost output.
"These diseases don't only affect the people who suffer from them – they also have significant global economic consequences."
Moreover, considering that those with mental illnesses are at high risk for developing cardiovascular disease, respiratory disease and diabetes, the true cost of mental illness is actually much higher than this.
Yet psychiatric and neurological conditions, which include schizophrenia, depression, chronic anxiety and bipolar disorder, remain largely misunderstood by the pharmaceutical industry, with the current drugs available treating symptoms, rather than causes.
How well do you really know your competitors?
Access the most comprehensive Company Profiles on the market, powered by GlobalData. Save hours of research. Gain competitive edge.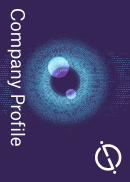 Company Profile – free sample
Thank you!
Your download email will arrive shortly
Not ready to buy yet? Download a free sample
We are confident about the unique quality of our Company Profiles. However, we want you to make the most beneficial decision for your business, so we offer a free sample that you can download by submitting the below form
By GlobalData
And, rather than pouring more resources into discovering and developing drugs to cure these disorders, many pharmaceutical companies are disinvesting in the sector, bewildered by its complexity.
Fortunately, not everyone has shied away from the challenge, including an innovative integrative systems biology company based in France, called Bio-Modeling Systems (BMSystems), founded in 2004, which has come up with a novel approach to tackling psychiatric disorders.
Rather than simply looking at the symptoms of these diseases, BMSystems is focused on finding and explaining the mechanisms that cause them.
"When you want to cure a disease, you need to understand the causal mechanisms, and what is interesting is that when you understand those mechanisms, you completely change the way of treating diseases," said BMSystems co-founder and CEO Manual Gea.
"Currently nobody is really finding the right solutions, but new concepts are really needed. We are preparing the next generation of psychiatric disorder treatments – the comeback of the industry."
So how does BMSystems' technology work?
BMSystems has developed a proprietary IT solution called CADI (computer assisted deductive integration), which uses heuristic modelling to describe the biological phenomena involved in pathological states and provide new mechanisms to explain the causes of certain diseases, identify and select predictive biomarkers, offer new combinations of molecules and create new therapeutic strategies.
The company is the only one in the world that has opted to use heuristic, rather than mathematical modelling, to map the biological mechanisms of psychiatric disorders.
So why has the BMSystems team decided to go against the grain and create such a disruptive solution?
Basically, mathematical modelling is simply not capable of uncovering the causes of complex biological mechanisms. It is an excellent tool when it comes to well-defined processes, but when you're talking about the inner workings of a human's neurological system, which involves multicellular processes that are poorly understood even by the top brains in the scientific community, it's just not up to the task. "Mathematical modelling is unable to discover things that nobody knows," Gea summarised.
Heuristic modelling, however, is. "It's a problem solving approach," Gea explained. "It's almost like a criminal enquiry."
Integrative biologists evaluate each step in a process, searching for satisfactory solutions rather than optimal solutions, using all available qualitative – rather than quantitative – information. It is then possible to produce a model capable of describing the mechanisms that generated the observed outcome. "It allows you to create new links between things," Gea said.
And BMSystems have proved that the theory works, too, with its work on Creutzfeldt-Jakob Disease (CJD), a degenerative neurological disorder, for which the company successfully created in-silico heuristic models that were validated in-vivo.
Thanks to the success of their heuristic modelling approach, an entirely new approach for the disease was designed, tested in vivo and validated.
Together is better: why heuristic modelling won't revolutionise the industry on its own
But heuristic modelling is not the answer to the pharmaceutical industry's lack of effective mental illness treatments in itself. In fact, Gea was keen to emphasise that the best approach the industry could take is to use heuristic and mathematical modelling in a complementary way, the heuristic modelling playing the role of the architect, and the mathematical modelling the engineer.
"Many pharmaceutical companies are disinvesting in the sector, bewildered by its complexity."
For this reason, BMSystems has teamed up with India-based software product and technology company Persistent Systems to marry non-mathematical heuristic modelling with mathematical modelling, and ultimately increase the success rates of drug discovery and formulation development in the pharmaceutical and cosmetic industries.
"We will have the most complete systems biology system in the world by combining heuristic and mathematical modelling," Gea noted.
BMSystems has also collaborated with many other organisations, such as France's Foundation FondaMental, with which it is attempting to decipher the immuno-inflammatory mechanisms that could give rise to psychiatric diseases, such as bipolar disorder and schizophrenia, and thus open the door to novel therapeutic strategies.
"This is a revolution," Gea stressed. "We are moving away from symptomatic treatments that only make people sleep, to mechanism-based medicine which addresses the causes of these diseases. We have already built models, we already have results and Marion Leboyer, director of the Foundation FondaMental, will present these at the 10th International Conference on Bipolar Disorders from June 13-16 in Florida."
Challenges ahead: pharmaceutical industry resisting change
"Heuristic modelling is not the answer to the pharmaceutical industry's lack of effective mental illness treatments in itself."
The partnerships already mentioned are only the tip of the iceberg. BMSystems is also working on modelling the causal mechanisms of chronic anxiety through a European research programme, as well as looking into the causes of neurodegenerative diseases like Parkinson's, among other initiatives. The company also works on a contractual basis with pharmaceutical companies whereby it sells the outputs of its research to its clients.
Yet, Gea is far from satisfied. "We can do much more than what we're doing," he said. And this is largely because of the industry's reticence to accept the validity of an approach so different to what they are used to.
"Experts in companies and institutions are resistant; they are afraid of real disruptive innovation," Gea concluded. "The issue is not whether we can do it, it's about finding the right partners that understand we have to think differently and that it's possible to do what the classical experts have said will never be possible!"
---
Related content
---
Pharmaceutical products save and enhance the quality of patients' lives, but if they are stored or transported at the wrong temperature their effectiveness can rapidly diminish.
The commencement of the European Commission's Falsified Medicines Directive (FMD) in January 2013 marks that latest step in the bid to rid Europe of dangerous medicines.
---