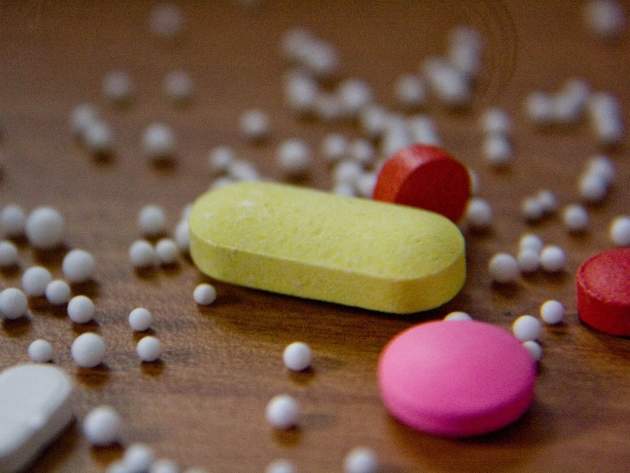 Despite being a relatively common condition, Tourette syndrome (TS) is widely misunderstood. Affecting as many as one in every one hundred people, it is characterised by a mix of vocal and physical tics and can be mild or severe in presentation. The popular image of the disorder, however, in which sufferers compulsively shout out obscene or inappropriate phrases, is accurate only in a slim minority of cases.
Most of the time, the disorder has its onset in childhood, and resolves or improves once a person reaches adulthood. While there is no cure, a range of treatments – both psychobehavioural and pharmacological in nature – can be useful in managing the tics.
Unfortunately, for a small subset of sufferers, existing treatment options are not enough. Because the medications available (generally alpha2-adrenergic agonists, muscle relaxants and dopamine antagonists) focus only on alleviating the symptoms, the underlying causes remain unaddressed.
This is perhaps unsurprising given its somewhat mysterious etiology. Although TS is known to stem from a mix of genetic and environmental factors, the precise causes remain unclear. Only over the last few years have researchers begun to make progress on unravelling the relevant neurological factors and developing targeted treatments to suit.
Valbenazine
The neurotransmitter dopamine is believed to play an important role in TS. It is unclear whether patients' brains produce too much dopamine, or whether their dopamine receptors are especially sensitive, but there appears to be a strong link between this unusual pattern of brain chemistry and the presence of tics.
How well do you really know your competitors?
Access the most comprehensive Company Profiles on the market, powered by GlobalData. Save hours of research. Gain competitive edge.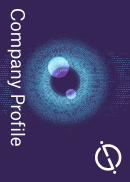 Company Profile – free sample
Thank you!
Your download email will arrive shortly
Not ready to buy yet? Download a free sample
We are confident about the unique quality of our Company Profiles. However, we want you to make the most beneficial decision for your business, so we offer a free sample that you can download by submitting the below form
By GlobalData
As a result, a number of existing treatments work by blocking the dopamine receptors. Neuroleptic drugs, which are primarily marketed for psychotic conditions, are often useful in reducing symptoms, with 'atypical' neuroleptics like Risperidone most likely to be prescribed.
"One treatment that could hold potential is valbenazine, an experimental drug made by
Neurocrine Biosciences
."
Unfortunately, these treatments somewhat throw out the baby with the bathwater, in that they tend to block other important signaling pathways too. In particular, they affect the serotonin system, which can lead to unpleasant side effects. The search is on for a treatment that targets the dopamine system with greater finesse.
One treatment that could hold potential is valbenazine, an experimental drug made by Neurocrine Biosciences. The drug inhibits a protein called VMAT2, which is concentrated in the human brain and modulates the release of dopamine during neural communication.
Neurocrine currently has two phase II valbenize studies underway for TS, one in adults and one in children. Both these studies (known as T-Forward and T-Force Green, respectively) are randomised, double-blind and placebo-controlled, and are thought to have enrolled up to 90 subjects with TS. Each participant will receive once-daily dosing of valbenazine (or the placebo) during an eight-week treatment period, to assess the drug's safety and efficacy.
The drug is also being investigated for tardive dyskinesia, a disorder characterised by twitching of the face and jaw for which there is currently no treatment. Neurocrine received a Breakthrough Therapy Designation for this indication, and has already submitted a New Drug Application (NDA).
Sativex
Another promising contender is Sativex, GW Pharma's cannabinoid spray, which affects the dopamine system in a slightly different way.
"It is speculated that the central CB1 receptor system might be involved in the pathophysiology of TS through modulation of dopaminergic neurotransmission," explains Lois Evans, psychiatry registrar at Tauranga Hospital in New Zealand. "Evidence to suggest that cannabis could be a useful treatment for TS came initially from case reports published in the late 1980s. More recently there have been two randomised controlled trials supporting this."
In August, Evans and colleagues published a case report in the journal Australasian Psychiatry. They found that Sativex was safe and effective for mitigating TS symptoms in a previously treatment-resistant patient.
"Sativex was safe and effective for mitigating TS symptoms in a previously treatment-resistant patient."
"Our subject had a long history of contact with mental health services for treatment of TS and had been trialled on multiple medications, which had been either ineffective or poorly tolerated. The impact on his function and quality of life, due to the severity of his TS, was immense," she says.
Based on these findings, the team applied for a special license to treat with Sativex, which is available as an oromucosal spray. The subject received two metered doses of spray daily, each containing 2.7mg of tetrahydrocannabinol (THC) and 2.5mg of Cannabidiol (CBD).
Having measured tics pre- and post-treatment, the team noted a considerable improvement: motor tics were reduced by 85%, and vocal tics by 90%. This was reflected in the subject's quality of life and performance in his day-to-day undertakings.
Because it is still unclear whether THC, other active cannabinoids, or the ratio between the different cannabinoids, provides the best anti-tic effect, the researchers subsequently trialled the subject on CBD alone. However, results were similar to no treatment and significantly worse than on Sativex.
"It seems likely that the THC is responsible for the symptomatic benefit seen. Sativex was well tolerated by our patient and led to a rapid and sustained symptomatic response. Our subject felt more relaxed and in control of himself; with his feet 'firmly fixed to the floor'," says Evans.
Although Evans feels that Sativex could be considered in patients with severe TS, where first line treatments have failed, she suggests that as a treatment option, it might be limited by its high costs. What is more, there are still unanswered questions around long-term safety.
"There is a need for further research, with a larger cohort of patients, to substantiate our findings and assess longer-term outcomes," she explains.
GABA-based treatments
According to a 2015 study, published in the journal Trends in Cognitive Sciences, the neurotransmitter gamma-aminobutyric acid (GABA) may also be a useful place to concentrate research efforts.
The University of Nottingham researchers reviewed evidence suggesting that reduced GABA levels can lead to the overexcitement of nerve cells, causing tics. They found that an increase in GABA levels – rather than greater self-control, for example – may be responsible for the classic alleviation in symptoms as patients go through adolescence.
This could lead to therapies that mimic the effects of GABA, i.e. by blocking nerve transmission in areas responsible for motor function.
"They found that an increase in GABA levels…may be responsible for the classic alleviation in symptoms."
"This finding needs to be further replicated but if it proves to be a robust finding it may have important implications for therapies for neurodevelopmental disorders," said study co-author, Professor Stephen Jackson.
TS is a complex disorder, and many questions remain unanswered. However, as research efforts gain momentum and the underlying neurochemistry becomes better understood, a new wave of targeted treatments could be within reach.