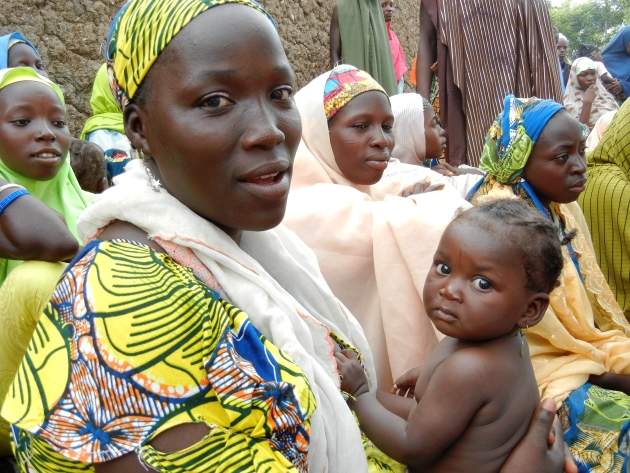 Given the notorious difficulty and expense of developing effective new therapies for HIV, the recent claim by a Nigerian academic to have found a 'cure' for the virus has caused a stir in a country with more than three million people living with HIV/AIDS. Dr Maduike Ezeibe, Professor of Veterinary Medicine and Clinical Virology at Michael Okpara University of Agriculture in Umudike, has gained instant fame (and no shortage of raised eyebrows) for his claim to have developed a new drug for the "treatment and cure" of HIV/AIDS.
Ezeibe's therapy reportedly makes use of synthetic aluminium-magnesium silicate nanoparticles, which, he has claimed, binds to the HIV virus and can cure a patient within months. The researcher states that 10 HIV-positive volunteers were successfully treated with the therapy. According to Ezeibe, the drug was patented in 2014 and he presented his research findings at the World Virology Conference in Atlanta, Georgia in 2015 and San Antonio, Texas last year.
"With the antiviral effects of the medicine – its ability to reach all cells (as nanoparticles) and the lymphocytes – there is no more hiding place for HIV," Ezeibe reportedly said earlier this year.
Nigerian media outlets have been quick to champion Ezeibe's results, with a leader editorial in the Leadership newspaper describing HIV as "a conquered organism" due to the "groundbreaking discovery", while postulating that the "drug and its patent have a commercial value that can rival oil as [a] revenue earner".
Claims of a 'cure': too good to be true?
In a February joint statement, the Nigeria Centre for Disease Control (nCDC) and the National Agency for the Control of AIDS (NACA) strongly criticised Ezeibe's claims, stating that "there is really no basis for a claim to [a] cure [for] AIDS in this study".
The statement went into detail over the flaws in Ezeibe's research, which apparently were abundant. The agencies described the journals in which the research has been published, including the British Journal of Medicine and Medical Research, as "little-known, fee-charging, 'predatory' journals", before moving on to Ezeibe's methods.
"In the 'clinical trial' as reported, there was no evidence of the use of controls, which is the basis of all efficacy trials," the joint statement reads. "Without controls, you can neither have randomisation nor blinding, two other critical factors in studying the effects of new medicines.
"Critically, the primary outcome measured in this study was based on plasma viral load levels that are known to fluctuate in patients, even in the absence of any intervention. It is also worth noting that virological suppression (viral load less than 50 copies/ml) was not achieved in six of eight patients. There appeared to be no medical doctor involved in the execution of this study and there was no evidence on where or how the patients were treated or monitored during this study, their clinical and treatment status at the beginning or at the end of it."
Looking critically at clinical research
Given the complete absence of internationally-recognised or peer-reviewed data on the drug's safety or efficacy, it is highly likely that this promise of a cure is simply too good to be true. After all, the true test of an HIV 'cure' is not whether a reduction in viral load can be achieved, but whether the virus is able to return in the absence of ongoing treatment, and there is nothing to suggest Ezeibe's treatment can achieve this, or even match current antiretroviral drugs for safety and efficacy.
But there's more to be learned here than being cautious about outlandish medical claims based on faulty and incomplete data, especially for those around the world whose job is to report clinical research developments to the public. The nCDC and NACA have expressed particular concern at the uncritical reception of Ezeibe's findings by Nigerian media.
"There was no evidence of the use of controls, which is the basis of all efficacy trials."
Many factors, from medical and economic hopes to a popular mistrust of western pharma companies in many African countries, might explain an inherent bias towards a domestically-developed solution to the AIDS crisis. But hard data, peer review and strict trial protocol, not wishful thinking, should be the basis both of clinical research and its coverage by journalists. As the joint statement notes, misinformation in this field can be a dangerous thing.
"We are concerned that the publicity given to these claims will stop patients with HIV from taking life-saving antiretrovirals and give them false hope of a cure," the nCDC and NACA noted. "We also urge the editors of media houses in Nigeria to support their reporters to gain a deeper understanding of the complexities involved in the clinical trial process. In the run up to the next deadline, it is easy to fall into the trap of doing more harm than good, and the consequences of this can be deadly in the health sector."