Healthcare's black hole: preventing pharmaceutical cargo theft
Cargo theft in the healthcare industry has increased across the globe, and even where actual incidence rates have dropped, the value of stolen items has increased significantly. Dr Nicola Davies reports on a dangerous trend and finds out how security can be improved as drugs make their way from the manufacturing facility to the shelves.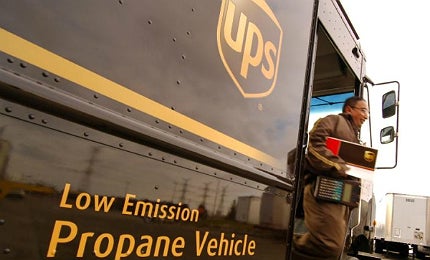 A five-year report from the Pain in the (Supply) Chain Survey, commissioned by the world-renowned drugs supply chain UPS, places product security among the top three supply chain issues after regulatory compliance and supply chain costs. Indeed, 57% of healthcare decision-makers cited security measures to deter theft as being an area to focus on due to the increasing numbers of controlled substances and higher value products entering the market. This is a massive increase from the 13% reporting the same concerns in 2008, and is likely to be related to an overall global increase in cargo theft.
A growing problem
Freightwatch, the Oxfordshire-based freight company, state in their 2011 report on global cargo theft that: "The volume of cargo theft grew throughout the Western hemisphere, with the United States, Mexico, Brazil and other South American countries reporting substantial increases in theft."
"Indeed, 57% of healthcare decision-makers cited security measures to deter theft as being an area to focus on."
The report also highlights that although rates of cargo theft have decreased in Europe: "… the average value per loss rose sharply, most notably in the United Kingdom, France and Germany." Indeed, pharmaceutical cargo thefts are costing the UK millions of pounds each year.
While security measures are in place to prevent cargo theft, more needs to be done to protect the potentially fatal black market sales of prescription drugs, as well as to prevent manufacturers and the pharmaceutical industry being out of pocket.

According to 28% of the decision-makers taking part in the UPS survey, product security is a possible barrier to global expansion, which directly impacts industry growth.
With such a huge impact on the pharmaceutical industry, it is not surprising that 44% of Western European decision-makers plan to invest in security-specific technologies in the next five years.
Prohibiting cargo theft: a five step response
Charles Forsaith, director of supply chain security for the Stamford-based, Connecticut, Purdue Pharma Technologies, has been credited by Freightwatch for "bootstrapping" the Pharmaceutical Cargo Security Coalition. This coalition, which has been at the forefront of culture change and intelligence gathering, has contributed to a more organised response to cargo theft.
Risk reduction strategies adopted to reduce this growing problem include staff education, GPS trackers, employee screening, regular reviews and risk assessment.
Screening employees
The screening of employees, including background checks, is the first line of defence against cargo theft.
"According to 28% of the decision-makers taking part in the UPS survey, product security is a possible barrier to global expansion."
Industrial Developments International (IDI), which has offices located across North America, suggested in July 2011 that most cargo thefts arise from inside information. Employees with vast knowledge of product dispatch and cargo routes can easily sell this information to the black market.
This highlights the need for employee screening within both the pharmaceutical and freight business. Carriers must be known to pharmaceutical companies and staff security checks need to be rigorous. New drivers should transport high value shipments and security information should only be shared with staff on a need to know basis.
Furthermore, records need to be kept of knowledge transfer within an organisation so that it is clear who needs to be investigated when there is an instance of theft.
Educating staff
Salvatore Marino, director of business development for the cargo theft prevention and recovery network, CargoNet, says: "Each driver who works for a carrier that your company uses should be educated on how to prevent cargo theft, and in the event of a theft, what action to take."
Hijacking can occur while cargo is in transit or when the driver stops to refuel, eat, rest, or wash. Some incidences of theft may be planned, while others may be the result of opportunity.
Truck drivers who have been trained in hijack awareness and prevention, as well as in the basic tenets of security, are less likely to be the target of cargo theft.
Tracking location
"New drivers should transport high value shipments and security information should only be shared with staff on a need to know basis."
Pharmaceutical companies have started to use GPS trackers on their vehicles.
However, this is not always effective; thieves are often aware of this security measure and take their own trucks to the heist so that they can take the cargo and dump the original truck.
In order to counteract this, Jason Riha, president of the Illinois-based risk reduction consultancy TransRisk Solutions Ltd., recommends: "Using GPS tracking on tractors and trailers (separately) whenever possible, with geofencing features used around the expected area of travel."
He also suggests: "Routinely planting specialty GPS units in individual cartons or materials to be used in the event the GPS on the tractor and / or trailer is compromised."
Regular reviews
Transport security needs to be reviewed regularly. Technology is fast-moving and, while an organisation might be confident in their security measures, there is a need to remain vigilant that those who wish to steal are keeping up at a furious pace with advances in technology.
Companies need to ensure that security clearance is constantly updated and checked, and that past employees are removed from the system. Fingerprint scanners, video imaging software, keypads with changing codes, panic alarm transmitters and retinal scanners are all risk reduction strategies worthy of consideration and constant review.
Assessing the risks
Rx-360, an International Pharmaceutical Supply Chain Consortium, stress that when assessing the risk of cargo theft "understanding risk factors as it relates to transporting product globally is the first step in the process."
Risk factors to consider include financial exposure (i.e. cargo value), nature of freight (i.e. different products pose different levels of risk), attractiveness of freight to criminals (i.e. controlled substances have more lucrative appeal), carrier (i.e. security measures adopted by the carrier), mode of conveyance (i.e. truck cargo tends to present the greatest risk) and route (i.e. 'black spots' can be identified and avoided). Risk awareness and assessment should be a key priority in efforts to tackle cargo crime.
As demonstrated, the risk of cargo theft occurring can be reduced by basic preventative measures, such as risk assessment and employee screening.
Importantly, however, a multilevel approach to security is required and it is those who adopt such an approach that are likely to be the most successful in fighting this expensive crime.
---
Related content
---
As patents expire, big pharmaceutical firms are lacking economic impetus to provide a constant supply of drugs to the market.
With a large proportion of the developing world unable to afford genuine medication, black market counterfeits are the only option for many.
---