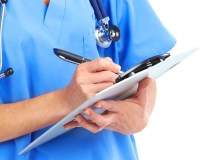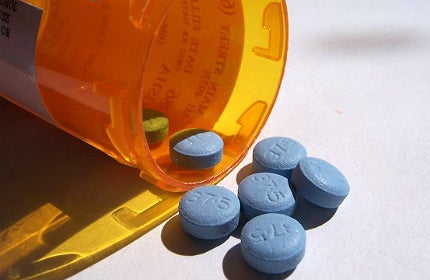 New research has revealed that an astonishing number of UK doctors prescribe placebos to their patients on a regular basis. In a national survey carried out by Dr Jeremy Howick of the Department of Primary Care Health Sciences, at Oxford University, as many as 97% of 783 primary care general practitioners (GPs) admitted to prescribing placebos at least once in their career.
The study leaves no doubt as to whether or not placebo prescriptions are common in the UK, but provides little insight into whether this is something we should be concerned about. Since its publication, the study has created much speculation over the possible benefits versus ethical concerns involved in the prescription of placebos.
Placebo use in the UK
"The study has created much speculation over the possible benefits versus ethical concerns involved in the prescription of placebos."
The PLOS ONE study, carried out by Dr Howick and his team at Oxford University, revealed that while 12% of respondents used pure placebos, such as sugar pills and saline injections, at least once in their career, as many as 97% used impure placebos, such as antibiotics.
Almost every GP who took part in the study reported prescribing supplements, probiotics and complementary medicines without proven efficacy – three-quarters on a daily or weekly basis. While only one percent admitted to prescribing pure placebos at least once per week, 77% prescribed impure placebos weekly.
While there is a paucity of research on placebo use in the UK at present, data from the US and Europe can help to shed light on why placebos might be becoming more popular among UK GPs. Fortunately, the majority of these studies indicate that doctors have not fallen into the habit of prescribing placebos without good cause or intention.
Risk-free benefits of placebos vs. treatment by deception
At first sight, statistics from the PLOS ONE study raise alarm bells. However, the Royal College of GPs has asserted that there is a place for placebos in medicine. Indeed, if placebos adhere to a GP's medical duty of nonmaleficence – to first do no harm – then is there really a problem? After all, a number of studies have confirmed that placebos can be just as effective as active medication. This has been found for asthma, pain and mental health issues, such as depression, with some studies claiming that 50-60% of participants given placebos report recovery or improvement in a matter of weeks.
"While only one percent admitted to prescribing pure placebos at least once per week, 77% prescribed impure placebos weekly."
For the critics of placebos, the harm comes in the form of patient deception. However, Dr Howick is adamant that this is not about deception, but instead indicates that GPs believe that placebos can help patients – without the negative side-effects of pharmacological substances.
Dr Jon Tilburt of the Mayo Clinic in Minnesota, US, believes that deception and the use of placebos need not go hand in hand, as research indicates that placebos can be just as effective when deception is not present. One study, for example, found that patients with irritable bowel syndrome experienced improved symptoms despite knowing that they were taking a placebo.
Regardless, the reality is that a vast majority of doctors do not inform their patients that they have been prescribed a placebo. This does raise a number of ethical concerns surrounding the use of placebos without informed consent. For example, many doctors reported prescribing extremely small doses of medication, which are ineffective and therefore essentially inactive, to patients who demand treatment for psychological conditions or viral infections.
This is partly due advice by the National Health Service (NHS) and the British Medical Association (BMA) not to prescribe antibiotics to patients diagnosed with viral infections, as it is now understood that the unnecessary use of antibiotics does much more harm than good. In contrast, while a placebo will not physically impact a viral infection in any way, it will also not cause any harm to the human body. The same cannot be said for antibiotics, which can damage cells and weaken the immune system.
Can placebos be ethically justified?
"For the critics of placebos, the harm comes in the form of patient deception."
In the PLOS ONE study, 66% of GPs stated that prescribing pure placebos is ethical in some cases; 84% stated this for impure placebos. Advocates of placebo treatments even argue that the placebo effect is one of the most effective treatments currently available for many chronic conditions.
One of the greatest risks in prescribing placebos, however, appears to lie in the possibility that patients might discover the nature of their treatment. Since the placebo effect is based solely on the expectations of the patient, any benefits derived from placebo treatments are likely to disappear if a patient is later informed that they had, in fact, not received the genuine medication. Such a revelation could potentially result in rapid deterioration, as the positive placebo effect disappears along with the illusion of medical treatment. The deception that accompanies most placebo prescriptions could also harm the patient-doctor relationship, which is understandably based on trust.
A place in research but not in the diagnostic chair
The growing caseload faced by GPs, along with the limited amount of appointment slots available to patients, has created an environment where doctors are more likely to prescribe placebos to patients.
While the health consequences of prescribing placebos appear to be almost entirely positive, there are huge ethical considerations surrounding the issue of deception within the patient-doctor relationship. There is also the very real possibility that patients in need of authentic medication will receive placebo treatment in its place, and suffer as a result of not getting the right treatment as early as possible. Therefore, until further research is conducted within the UK, it is perhaps advisable for doctors to refrain from prescribing any treatments that would require deception of patients.
While the benefits of the placebo effect are attractive, it could be argued that they should not take precedence over patient autonomy. For now, perhaps it is best for placebos to remain the backbone of medical research – where they can still benefit patients through the advancement of treatment knowledge and effectiveness.
---
Related content
---
Pharmaceutical products save and enhance the quality of patients' lives, but if they are stored or transported at the wrong temperature their effectiveness can rapidly diminish.
Just a few months after GlaxoSmithKline (GSK) pleaded guilty in the US to withholding safety data from regulators, the global healthcare company has been proactive in restoring its image.
---