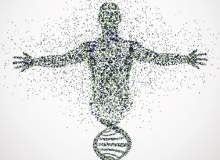 Regenerative medicine (RM) has been widely touted as the healthcare model of the future. Through stimulating the body's own repair mechanisms, RM therapies could be used to heal damaged organs and cells, and cure previously incurable conditions. The possibilities are seemingly endless, ranging from implanted organs grown in a lab (tissue engineering) to therapies involving the injection of stem cells.
But while the field has attracted a significant buzz in recent years, it has yet to realise its potential. If RM therapies are to deliver their promised benefits, the scientists and innovators behind the scenes must first surmount a number of hurdles.
"There's a mounting sense of excitement around the area, but there's also a feeling that there are so many different aspects that need to be addressed at once," says Professor Joyce Tait, director of the ESRC-funded Institute for Innovation Generation in the Life Sciences (Innogen Institute).
According to Tait and her fellow researchers, viable RM therapies will struggle to make it to market under the current legal and regulatory frameworks. What is more, there are numerous ethical, organisational and economic stumbling blocks that have little to do with the science itself.
---
---
Innovations in 'big data' and analytics have the potential to revolutionise the sector.
---
"If you need major investment, then big funders won't invest until they know how it's going to be regulated," she points out. "If the therapy requires double blind clinical trials for example – meaning you have to spend several hundred millions of dollars, over ten to 15 years – that's not an attractive investment. So having this kind of regulatory model places a disincentive on big multinationals to move into this area."
Seeing the bigger picture
The Innogen Institute was set up in 2002 to illuminate these kinds of issues within the life sciences. Beginning with genetically modified crops and other agricultural issues, it gradually expanded its focus to accommodate health and medicine. Today it has several projects underway in the field of regenerative medicine, synthetic biology and cell therapies.
"We look at issues linking regulation, innovation, governance and stakeholder perspectives," says Tait. "The case we made in 2002, which is just as valid today, is that it's the interaction between these perspectives that actually determines what products reach the market. We set out to develop methods for studying emerging technologies in that broad interdisciplinary context."
In short, the Innogen Institute aims to provide a big-picture overview, helping all relevant parties appreciate the other parts of the process. This means that if you are a startup company looking to develop an RM therapy, you need to understand the value chain and the regulation standards, alongside any barriers that are likely to come your way. At present, there are no established business models to help guide these companies, which means the pathway from great idea to viable therapy is likely to prove rocky.
"You should be beginning to think about your business model development while you're doing the basic science, because some of the decisions you make then will actually affect what you can do with that product or process once you try to achieve impact," Tait explains.
Meanwhile, if you are a regulator, it's important to recognise how your existing systems may be hindering the development of new treatments. Because regulation often goes hand in hand with specialisation, many of the experts within the field have a narrow frame of focus. The Innogen Institute believes there is a sore need for broader frameworks, and endeavours to fill that niche.
When Tait and colleagues began their work, she says they were something of a voice in the wilderness. Back then, conventional wisdom maintained that the regulatory system was set in stone, and that the onus was on other parties to adapt. Today that has no longer the case – while regulators are still primarily concerned with safety, they are actively looking for ways to engage with innovators.
"The challenge now is to think really radically about what kinds of innovation systems would work better."
"The challenge now is to think really radically about what kinds of innovation systems would work better," she says. "It needn't be a heavy duty change in the regulatory system."
Scaling up the cells
Although this is a promising sea change in attitudes, there are other difficulties standing in the way of regenerative medicine. For instance, how might a promising therapy look when taken out of the lab? Will the cells still be just as viable when manufactured in large quantities?
It's important here to understand the difference between autologous and allogeneic therapies. The former involves taking cells from a patient, modifying them, and then injecting them back into the same patient. This is already fairly prevalent within hospitals, but cannot easily be translated into a drug with broader applications.
The allogeneic model, by contrast, is less personalised and could give rise to large numbers of treatments developed in mass fermentation tanks. It is widely believed to hold great promise.
"There isn't anything that's quite ready for application yet in this area, but there's a lot of expectation," says Tait. "Most people's hopes for the long term are that this is going to be the main delivery model for future, but there are a lot of manufacturing challenges to be solved. It will need the big drug companies to come in and take an interest for it to take off."
Paying the price
Even in a best-case scenario, one final piece of the puzzle remains and that is money – who is going to pay for regenerative medicine? A difficult question in wealthy countries, this is harder still in poor ones, and Tait believes there is a danger that RM therapies may be seen as a luxury for the rich. She feels that the underlying economics need to be properly teased out.
"Cell therapy would be a cure rather than a palliative treatment, so you could actually justify the higher cost of that one single treatment if you weren't going to be treating that patient on a long-term basis," she says. "This is something that badly needs to be addressed."
Evidently, as innovators make inroads into regenerative medicine, they are entering new territory, and existing models may prove poorly suited for the challenges that lie ahead. If their ideas are to reach fruition, it will be necessary to take a broad, interdisciplinary approach, with all relevant stakeholders looking carefully at what is going on around them.