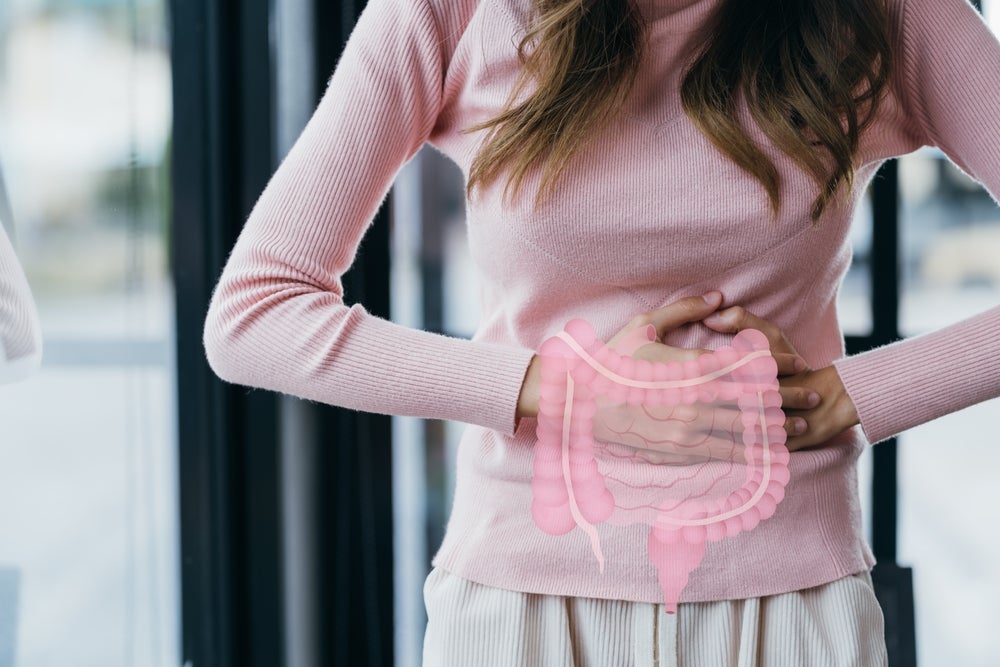 While the last few years have seen significant changes in the inflammatory bowel disease (IBD) landscape with the arrival of Humira biosimilars in the US, high-profile drug approvals, and billion-dollar acquisitions of major IBD players, the space remains limited by therapeutics that struggle to go beyond an "efficacy ceiling".
Making drugs more effective is no small task. Experts say there is still a need for new therapeutic approaches beyond those that target inflammation, and targeted treatments for fibrosis and IBD-related complications may be vital to meet this need.
The IBD field lacks a "super biologic" to push efficacy upwards, as was the case with interleukin (IL)-23 inhibitors in psoriasis, says Dr. Stefan Schreiber, professor at the Department of Internal Medicine at the University Hospital Schleswig-Holstein, Kiel, Germany. While psoriasis patients achieve remission rates of around 70–80% on available therapies, roughly 30% of IBD patients achieve remission, says Dr. Brian Feagan, professor of medicine at the Schulich School of Medicine & Dentistry, London, Canada.
Another way to possibly push the efficacy bar in IBD is with combination therapies. In April, researchers published positive results of the Phase II VEGA trial (NCT03662542) in The Lancet. The study featured the combined use of Johnson & Johnson'sTremfya (guselkumab) and Simponi (golimumab) in ulcerative colitis patients. While the reported remission rate in patients treated with Tremfya monotherapy in the trial was 31%, the combined regimen pushed the remission rate to 47.9%.
The potential use of a combination therapy should be explored as an option in the IBD space, says Dr. Sashidhar Sagi, associate professor of clinical medicine at Indiana University, Indianapolis. "It's an interesting phase where we are moving towards combination biologic therapy for a more rapid induction and sustained maintenance," he says. However, other experts are cautious about the prospects of combination regimens, notwithstanding the potentially higher cost and side effects.
IBD refers to a group of conditions that cause chronic inflammation in the intestine. While both Crohn's disease and ulcerative colitis, the main types of IBD, share symptoms such as diarrhoea and constipation, there are major differences between them. Notably, Crohn's disease can affect any organ between the mouth and the anus, while ulcerative colitis is limited to the colon. According to the Centers for Disease Control and Prevention, roughly 3.1 million adults in the US have been diagnosed with IBD. 
How well do you really know your competitors?
Access the most comprehensive Company Profiles on the market, powered by GlobalData. Save hours of research. Gain competitive edge.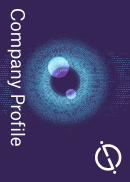 Company Profile – free sample
Thank you!
Your download email will arrive shortly
Not ready to buy yet? Download a free sample
We are confident about the unique quality of our Company Profiles. However, we want you to make the most beneficial decision for your business, so we offer a free sample that you can download by submitting the below form
By GlobalData
Current treatments used in Crohn's disease and ulcerative colitis include tumor necrosis factor (TNF) blockers, Janus kinase (JAK) inhibitors, and IL-12 and IL-23 inhibitors. Examples of recently approved high-value treatments include AbbVie's JAK inhibitor Rinvoq (upadacitinib), which became the first oral treatment for moderate to severe active Crohn's disease in May. The drug was approved for ulcerative colitis in March 2022. Rinvoq represents a part of AbbVie's strategy in IBD to counter the market share loss after the release of biosimilars to its blockbuster drug Humira (adalimumab). Last month, AbbVie filed for potential approval of its second post-Humira drug, Skyrizi (risankizumab), for use in ulcerative colitis in the EU and the US.
Eclipsing anti-inflammatory mechanisms
Many experts agree that there is a need for more innovative therapies that target the underlying disease rather than just the symptoms of ulcerative colitis, says Ramla Salad, an analyst at GlobalData.
Still, many assets in Phase II and Phase III trials for Crohn's disease and ulcerative colitis focus on regulating the immune or inflammatory response, notes Andrés Hurtado-Lorenzo, PhD, senior vice president of Translational Research & IBD Ventures at the New York-based Crohn's & Colitis Foundation. While these treatments are promising, other mechanisms of action are needed, says Hurtado-Lorenzo.
There is a need to better understand the intestinal barrier. This would allow the medical and pharmaceutical community to develop therapeutics for patients who do not respond to immunosuppressants by instead focusing on the restoration of function and mucosal healing, explains Hurtado-Lorenzo. While some available treatments may promote mucosal healing because of decreased inflammation, novel drugs that directly restore the intestinal barrier are needed, explains Hurtado-Lorenzo.
The medical community focuses on deep endoscopic and histological healing through a treat-to-target approach in IBD, says Dr. Themistocles Dassopoulos, medical director of the Baylor Center for Inflammatory Bowel Disease at Baylor University, Dallas, Texas. However, existing therapies have reached an efficacy ceiling here, says Dassopoulos.
Meeting the demands of patients who are refractory to biologics like TNF-alpha is also essential. Hurtado-Lorenzo notes that this is why his organisation is funding preclinical drug discovery research for novel targets, like one for a therapeutic that directly induces mucosal healing by inhibiting the protein PAI-1, through its IBD Ventures program. The intestines of TNF-alpha refractory patients have elevated levels of this protein and exhibit more severe disease, which is why this could be a potential approach for this subset of patients, he explains.
GlobalData is the parent company of Pharmaceutical Technology.
Furthermore, there are no available antifibrotic therapies for intestinal fibrostenosis on the market yet, adds Hurtado-Lorenzo. However, some candidates have shown promise in this area. This includes Prometheus Biosciences's monoclonal antibody PRA023, which targets TNF-like ligand 1A (TL1A) and is linked to fibrosis and inflammation, says Hurtado-Lorenzo. There is preclinical evidence that indicates blocking TL1A with antibodies could have antifibrotic properties, explains Hurtado-Lorenzo.
Prometheus made media headlines when it published positive data from the Phase II ARTEMIS-UC trial (NCT04996797) in ulcerative colitis and the Phase IIa APOLLO-CD (NCT05013905) study in Crohn's disease in December 2022. The use of PRA023 resulted in improved clinical remission rates in both trials. In the APOLLO-CD trial, 26.5% of patients on PRAW023 achieved clinical remission, while 49.1% of patients on PRA023 attained remission in the APOLLO-CD study, based on a 7 December, 2022 press release. This sent the company's stock soaring by over 160%. In June, MSD completed its acquisition of Prometheus for $10.8 billion, which led to the renaming of PRA023 to MK-7240.
Another notable agent is Abivax's obefazimod, a small molecule that upregulates miR-124 in immune cells, which is now in Phase III trials for ulcerative colitis, says Salad. The company expects to share topline data from the pivotal program at the end of 2024. However, based on her research, Salad was skeptical of the drug's potential place in the crowded ulcerative colitis market.
Combined regimens face mixed views
Combining different biologic therapies remains a viable option. However, biologic drugs are expensive even as monotherapies, let alone in combination with other treatments, says Dassoupoulos. According to Feagan, combination therapy will likely be a way forward in this space.
However, while combination therapy could be one of the paths to bypass the current efficacy ceiling, treating IBD is more complex than that, Hurtado-Lorenzo says. According to Schreiber, the currently available drugs for ulcerative colitis are expensive and several have some side effects, making combination therapy the lowest-level approach to breaking the present efficacy ceiling. Instead, there should be a greater emphasis on tailored treatment, which would be the best solution, he notes.
Still, the medical community needs to better understand the biology of patients with IBD, which would lead to more efficacious and tailored treatments that would support precision medicine in this area, says Hurtado-Lorenzo. Due to the unpredictable nature of ulcerative colitis, there is a lack of reliable biomarkers that are strongly indicative of patient outcomes and disease severity, says Salad. Similarly, efforts in personalising IBD therapies through biomarkers have been unsuccessful in the past decade, notes Feagan. This means there is a need for diagnostics that predict responsiveness to therapy, says Salad.