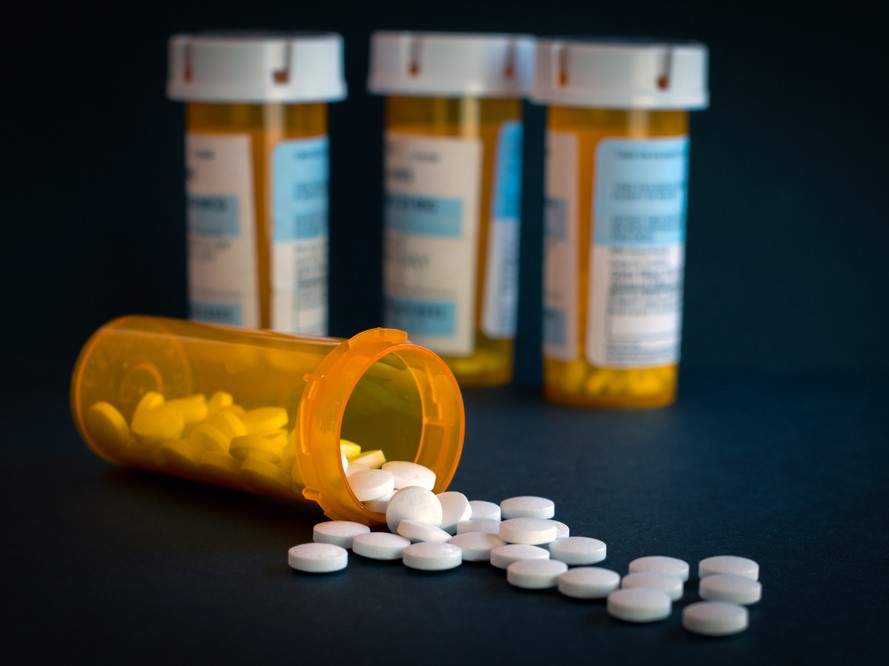 Deaths from drug overdoses have increased significantly in the past few years. According to the US Centres for Disease Control and Prevention (CDC), the death rate in the country from drug overdoses has increased 137% since 2000 and in 2016 there were almost 64,000 deaths from drug overdoses, an increase of 21.5% from 2015.
The Substance Abuse and Mental Health Services Administration's (SAMHSA) national survey found that 7.6% of US citizens, approximately 18.7 million people, have a substance abuse disorder and illicit drug use increased from 9.2% in 2016 to 13% in 2017. The rise was especially pronounced for patients abusing heroin and other opioids; increase from 37.5% in 2016 to 54.9% in 2017.
The fight against drug addiction has recently particularly focused on opioid addiction. Opioids are a group of drugs used to treat pain and include illegal drugs, such as heroin, as well as pain relievers available on prescription, such as codeine and morphine.
Opioid addiction crisis: moving to using prescription drugs
Escalating opioid use in the US has been described as a 'crisis' by governmental bodies and the media. According to CDC, the number of deaths from opioid overdose has increased by 200% since 2000. The death rate reached more than 42,000 in 2016, which represents 66.4% of all drug overdose deaths that year. The total number of people misusing opioids in the US reached 11.5 million in 2016, according to the Department of Health and Human Services.
The National Institute of Drug Abuse estimates opioid overdoses increased 30% between July 2016 and September 2017, and more than 115 people in the US die every day after overdosing on opioid drugs.
High levels of opioid addiction and overdoses are not unique to the US. The European Monitoring Centre for Drugs and Drug Addiction warns that synthetic opioids that mimic the effects of heroin and morphine are growing health threat in the European Union. The UK Office of National Statistics recorded more than 2,000 deaths from opioid overdose in England in 2016.
Importantly, unlike in the US, opioid overdose deaths in the UK are primarily linked to the use of heroin, rather than prescription opioids. Of the 11.4 million people who misused opioids in the US in 2017, 11.1 million misused prescription opioids, according to SAMHSA.
The US Government has focused on finding innovative ways of how to fight drug addiction and decided to work to utilise prescription drugs to combat the opioid crisis. It said it would promote the use of overdose-reversing drugs and undertake cutting-edge research on pain and addiction.
In addition, the US Food and Drug Administration (FDA) published guidance in April and August on the need to develop and improve access to medication-assisted treatments.
This push occurs in the context of social stigma against the use of drugs as a method for how to fight drug addiction and a societal preference for abstinence therapy.
Until May this year, only opioid-based medications were prescribed in the US to help mitigate opioid addiction symptoms, for example buprenorphine and methadone. Both of these drugs have been designated essential medicine status by the World Health Organisation.
It is common for buprenorphine to be prescribed in combination with naloxone. The combination was approved for medical use in the US in 2002. Buprenorphine is prescribed as a substitute for such opioid drugs as it acts on the same receptors and prevents physical withdrawal symptoms. Over time the dosage of the drug is slowly reduced.
Naxolone is an opioid antagonist. When the combination therapy is taking properly, dissolved under the tongue, naxolone has limited effect. However, if the tablets are misused, such as being injected, then naxolone will oppose the effect of buprenorphine to prevent a high, and stop the combination therapy being misused or abused.
In May, the FDA approved US WorldMed's Lucemyra (lofexidine hydrochloride) as the first non-opioid drug to mitigate withdrawal symptoms from the abrupt discontinuation of opioids in adults. Lucemyra has been available in the UK since 1992.
The drug is an alpha 2-adrenegric agonist that suppresses neurotransmitter norepinephrine and thus suppresses the symptoms of opioid addiction.
Developing prescription drugs to treat cocaine addiction
The idea of treating opioid addiction with medication in addition to behavioural interventions has begun to be investigations for other drug addictions, such as to cocaine.
Cocaine addiction is a serious public health issue. According to the US National Institutes of Health (NIH), in 2014 almost one-quarter of drug-related emergency room admissions, which represents around 505,000 of the 1.2 million total, were connected to cocaine abuse or addiction and there were 4,000 overdose deaths from cocaine.
Although there are many drugs prescribed to treat some of the symptoms of cocaine withdrawal, there are currently no drugs approved by the FDA that can treat all the physical and mental side effects of quitting cocaine or prevent future relapse. In addition, rehabilitation treatment struggles to prevent relapse within a few months of discharge.
The main challenge with finding ways to fight cocaine addiction is the effect the drug has on the body. Cocaine increases the level of dopamine, a natural neurotransmitter released by the body in response to something pleasurable, by preventing it being recycled back into the cell that released it and therefore stopping communication between brain cells.
Repeated use of the drug thus further disrupts the body's reward circuit, meaning more frequent doses are required to experience the same dopamine-related effects.
Initially pharmaceutical research and development focused on targeting dopamine, however, scientists have found that cocaine use induces changes to other neurotransmitters in the brain, such as serotonin, gamma-aminobutyric acid (GABA) and norepinephrine.
In the past year, studies have been carried out looking into how activating opioid receptors in the brain can reduce cocaine users' desire to take the illegal drug.
Published in Addict Biology, researchers aimed to discover the efficacy and mechanism of action of buprenorphine, which is commonly prescribed for heroin addiction, to mitigate cocaine addiction. The study found that the co-activation of MOP and NOP opioid receptors reduced cocaine administration, meaning buprenorphine, which targets MOP receptors alone, needs to be combined with a selection NOP antagonist to be effective.
US-based Phoenix Pharma Labs recently received a grant from NIH to conduct further research into its non-addictive opioid compound, PPL-103, for cocaine addiction. PPL-103 stimulates all opioid receptors in the brain in a balanced manner so it does not cause serious opioid side-effects.
Phoenix chief neuropharmacologist Dr Lawrence Toll said: "Our initial study has demonstrated that the drug is effective in blocking relapse from cocaine self-administration in rodents. With the funding received, we are studying whether PPL-103 can block other things that induce relapse, such as stress and cues – the same things that induce relapse in people."