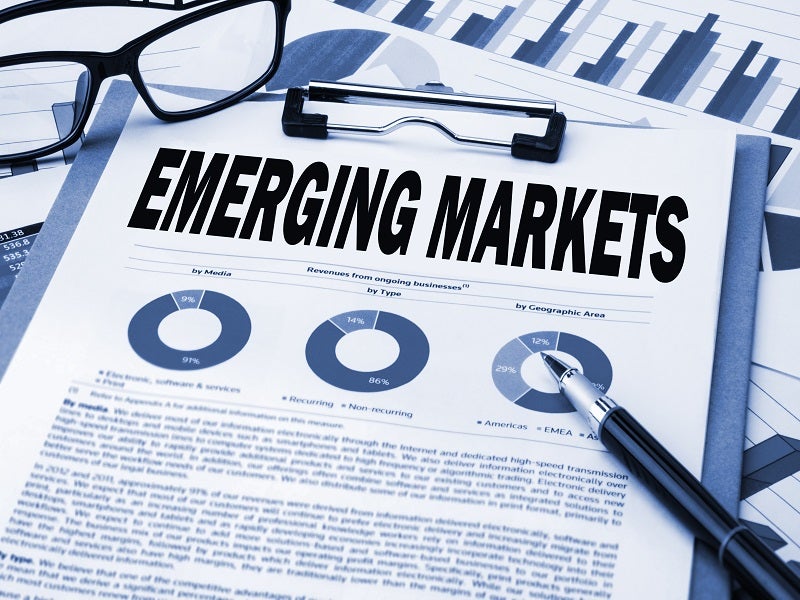 Large populations, lack of access to healthcare facilities and poor public healthcare infrastructure have led to an increase in Covid-19 cases in emerging economies. The impact of the pandemic in these economies is expected to last for a number of years. A new support facility from the IMF may help in assisting emerging economies fulfill their financing needs, macroeconomic influencers share their views on the Covid -19 impact.
Tony Addison
Tony Addison, professor of economics at the University of Copenhagen, shared an article on how the International Monetary Fund (IMF) should create a new pandemic support facility for emerging countries impacted by the pandemic.
Emerging economies are some of the worst affected nations by the pandemic and expected to seek financing from the IMF as well as support for debt restructuring. These economies are in need of financing to improve their public healthcare services and provide a social safety net to the most vulnerable.
An IMF support facility can help emerging countries with their financing needs, while providing options for more lenient repayment periods without disturbing already existing facilities.
The IMF should develop a new temporary lending instrument to assist emerging-market countries facing pandemic-related fiscal & balance of payments difficulties to help meet exceptional financing needs of these countries at a time of high uncertainty.https://t.co/cGFMwO5Ft6

— Peterson Institute (@PIIE) August 10, 2020
Pedro Nicolaci da Costa
Pedro Nicolaci da Costa, Federal Reserve & economy correspondent at Market News International, shared an article on how the Covid-19 pandemic has destroyed more than half of Black-owned small businesses.
The article noted that Black-owned businesses were the most affected facing an acute decline of 41%, followed by Latin-owned businesses by 32% and Asian-owned business owners by 26%. Comparatively, white-owned businesses faced a decline of 17%.
The main reason for this disparity was attributed to where the businesses were located, which were among the top 50 most affected regions with Covid-19 cases. Further, only 20% of eligible businesses received government relief.
Nearly half of Black small businesses had been wiped out by the end of April as the pandemic ravaged minority communities disproportionately, according to a report from the New York Fed. #SmallBiz https://t.co/KaHb1tXXrk

— DC Public Banking (@DCPublicBanking) August 10, 2020
Jonathan Portes
Jonathan Portes, professor of economics at King's College London, shared an article on the tough future ahead for the UK labour market as the furlough scheme comes to an end. More than 2.5 million people are expected to be unemployed after the scheme ends, according to the Bank of England. The National Institute of Economic and Social Research (NIESR), however, forecast the number to be higher at 3.5 million.
Experts argue that the scheme should be extended as the short-time cost will be small at £10bn ($11.75bn), while the long-term benefits are expected to be higher with increased consumer spending.
Extending the scheme also comes with risks as it could interrupt the normal flow of workers from one firm to another. Further, the pandemic is leading to fundamental shifts in the labour market as some jobs may no longer exist and people will still be receiving payments for such jobs.
Supporting people who have lost their jobs, while helping them find new jobs is one of the solutions to these risks, the article notes. The public sector should also step in to create jobs that cannot be created in the private sector.
The UK labour market in limbo – me for @prospect_uk on today's labour market stats and the end of the furlough schemehttps://t.co/EZUSWZHNhE

— Jonathan Portes (@jdportes) August 11, 2020