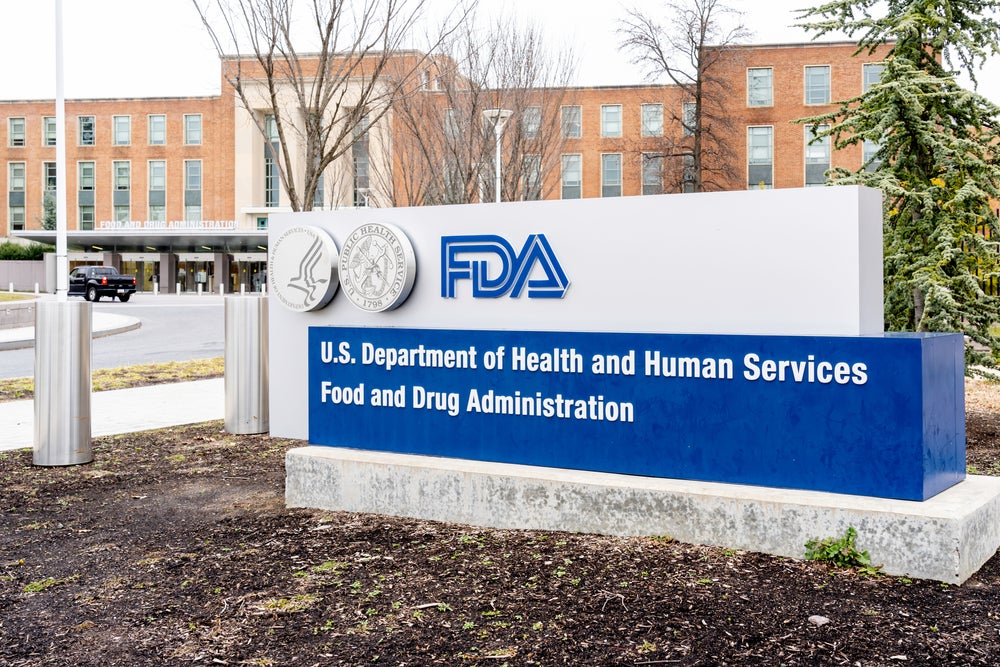 Need to Know
Step edits for TNF inhibitors likely given FDA recommendation
Impact of post-TNF requirement depends on market competition
The FDA's safety warning for an increased risk of heart-related events with the use of JAK inhibitors will herald increased payer restrictions and lesser use of the drug class across inflammatory indications. The insurance stipulations may be in the form of step-edits requiring failure on TNF inhibitors, per the FDA's recommendation, or increased scrutiny to authorise access.
On 1 September the FDA said it will require safety warnings for JAK inhibitors like Pfizer's Xeljanz (tofacitinib), Eli Lilly's Olumiant (baricitinib) and AbbVie's Rinvoq (upadacitinib), which are approved to treat chronic inflammatory conditions. The action was prompted by a review of a randomised Xeljanz study in rheumatoid arthritis (RA) patients that showed an increased risk of serious heart-related events such as heart attack or stroke, cancer, blood clots, and death.
Moreover, the agency recommends JAK inhibitors should be reserved for patients who have an inadequate response or intolerance to TNF inhibitors. Payers may demand step-edits, or stipulate patients to receive a TNF inhibitor before access to a JAK inhibitor, given this FDA recommendation. Insurers may also request additional paperwork making a case for using a JAK inhibitor, or prior authorisation, to cover a JAK inhibitor, when a scrip is up for a renewal. Nonetheless, the FDA warning's impact on access to JAK inhibitors may mainly affect newly diagnosed patients, while physicians can make a strong case for continued access for those in stable remission while on JAK inhibitors.
The impact of the agency's recommendation could mean different payer strategies for RA or ulcerative colitis (UC) where these therapies are approved. In UC, early treatment need not necessarily involve a TNF inhibitor but could be a different biologic which makes the application of a payer mandate of prior TNF inhibitor treatment unclear. While the FDA noted the JAK inhibitor's risk-benefit profile particularly needs to be considered in current or past smokers, and patients with cardiovascular (CV) and other risk factors, the agency did not limit the warnings to these groups based on its announcement. Nonetheless, experts noted this as a critical feature in their individual risk-benefit patient assessments.
A Lilly spokesperson said the company continues to characterise Olumiant's long-term safety through an ongoing postmarketing program in RA. Existing data continue to support the positive benefit-risk profile for Olumiant across the different approved and investigational indications, the spokesperson added. A Pfizer spokesperson referred to the company's 1 September statement wherein it said the company is continuing the dialogue with the FDA about the assessment and Xeljanz's final label.
AbbVie is relying on Rinvoq to fill in the gap in chronic conditions that will be left when biosimilars to its blockbuster Humira (adalimumab) are introduced in 2023. AbbVie did not respond to a request for comment.
Payer zeal likely
Even if only an FDA recommendation, third-party payers will now likely require proof of TNF exposure to access JAK inhibitors, said Northwestern University gastroenterologist Dr Stephen Hanauer. Metroplex Clinical Research Center rheumatologist and co-medical director Dr Roy Fleischmann agreed on such likely insurer steps, noting the impact on access to JAK inhibitors would be dramatic.
It is not clear if payers will restrict access to newly diagnosed patients only or those who are stable on JAK inhibitors, experts said. It will be challenging for an insurance company to say a successfully treated patient needs to change therapies, Hanauer said. However, when it comes to continued access for patients on JAK inhibitors, it remains to be seen if payers may increase scrutiny when it comes time for renewal of the therapy's authorisation, said Cedars Sinai director of inflammatory bowel disease clinical research Dr Gil Melmed. For example, if a patient is on a JAK inhibitor after not responding to a few drugs, then payers are unlikely to stop covering it, Hanauer said. But if a JAK inhibitor is the first drug that was tried, there may be more of an impetus to switch to something else, he added.
When patients switch insurance companies, there's always a review of their medications, which has been a challenge even without this recent FDA assessment, Melmed said. This safety warning will make it more challenging when they switch. If payers do restrict access to a JAK inhibitor to patients in remission, then a physician can appeal that, Fleischmann said. But that would require time and effort, he added. Another point to now consider is if a patient does have a CV event while on a JAK inhibitor then there could be a concern for a potential malpractice case, Fleischmann said.
UC treatment decisions dicier
Gastroenterologists use JAK inhibitors differently than rheumatologists, Hanauer said. In UC, Xeljanz is used at the twice-daily 10mg dose to get patients in remission and then an attempt is made to taper to the 5mg dose, he added.
The FDA first spoke about a potential thrombosis risk with the 10mg twice-daily Xeljanz dose in RA patients in February 2019 and approved a boxed warning a few months later in July. The 10mg twice-daily dose was only approved for use in UC and not in RA. The latest communication now states the higher risk of blood clots and death was observed with the lower 5mg Xeljanz dose as well, and the FDA expanded the warning's scope to Rinvoq and Olumiant, but has not limited it to any condition.
The appeal for Xeljanz and Rinvoq lays with their oral formulations versus other subcutaneous or intravenous drugs in chronic immune conditions. There will now be a very gradual move in UC towards Bristol Myers Squibb's oral S1P receptor modulator Zeposia (ozanimod) because it doesn't have the same safety warnings as Xeljanz, Hanauer said. However, the experience with Zeposia is limited at this point and it has a brand-new mechanism, Melmed said. The FDA approved Zeposia to treat moderately to severe active UC in May this year. The ophthalmological safety events associated with the drug are also new for gastroenterologists to deal with and require baseline assessments for at-risk patients, he added. In a long-term extension Phase II Zeposia UC study, patients were monitored for macular edema, which was noted in two out of 170 patients due to retinal vein thrombosis, but it did not require study discontinuation.
In terms of step-edits, the recommendation for prior TNF inhibitor use may also limit access to JAK inhibitors to UC patients who are least likely to respond, Hanauer said. Xeljanz's response rate in the TNF inhibitor-naive population is substantially better than those who experience TNF failure, he pointed out.
It is unclear if a patient who started on an anti-integrin or anti-IL-23 agent will now have to fail an anti-TNF drug before going on a JAK inhibitor, Melmed said. Takeda Pharmaceuticals' integrin receptor antagonist Entyvio (vedolizumab) and Janssen Pharmaceutical Companies of Johnson & Johnson's Stelara (ustekinumab) are some of the other biologics approved to treat UC.
Even in psoriatic arthritis (PsA) where Xeljanz is approved, physicians are more likely to use an IL-17 before a TNF inhibitor, Fleischmann said. The FDA has not limited the safety warning to a particular indication.
Risk-benefit assessments need nuance
Experts made the distinction between UC and RA patients and their relative risk for CV events as a critical point to consider while studying the FDA warning. The CV risk in a young patient with UC, who has never smoked, is very different from a rheumatology patient who has CV risk factors, Hanauer said.
Typically, the population with UC tends to be younger and generally without the comorbidities seen in an older RA population such as that in the safety study, Melmed agreed. But even if tertiary-level inflammatory bowel disease (IBD) specialists may consider that, the physician community is likely not going to look at any nuances given the warning, Hanauer said. If the warning had been limited to these patients—older and smokers are at an increased risk—then its adaption into standard of care (SOC) would be more comfortable, Fleischmann said.
In this respect, experts noted the difference in safety warnings for JAK inhibitors issued by the FDA and EMA. In late 2019, the EMA issued a recommendation that Xeljanz needs to be used with caution in patients at high risk of blood clots. While the 10mg Xeljanz dose should only be used in UC patients with a high risk of blood clots if there is no other treatment available, the 5mg dose should not be exceeded in RA and PsA, as per the EMA.
The conversations with patients on the JAK inhibitors' risk will need to be more nuanced and treatment decisions should be made after considering age and patient-specific comorbidities, said Dr James Galloway, deputy head of King's College London's Centre for Rheumatic Diseases. The Xeljanz study didn't show the JAK inhibitor causes the major adverse CV events (MACE), but rather that the incidence is different between a TNF inhibitor and JAK inhibitor, said Fleischmann, who has reviewed the data. Detailed data from the safety study has not yet been published. But all physicians and patients are unlikely to fully understand that, Fleischmann said.
Even when TNF inhibitors were launched a few decades ago, there were several safety concerns like the risk for lymphoma, Galloway said. But subsequent studies showed that the risk was not as high as earlier thought, he added. The relative risk of malignancies with TNF inhibitors and MACE events with a JAK inhibitor needs to be considered while making decisions for individual patients, Fleischmann said. The amount of real-world evidence available with JAK inhibitors compared to the TNF inhibitors is still less, Galloway said. Once the absolute or relative risk for all patient groups is understood, then that will help in shared decision-making, he added.