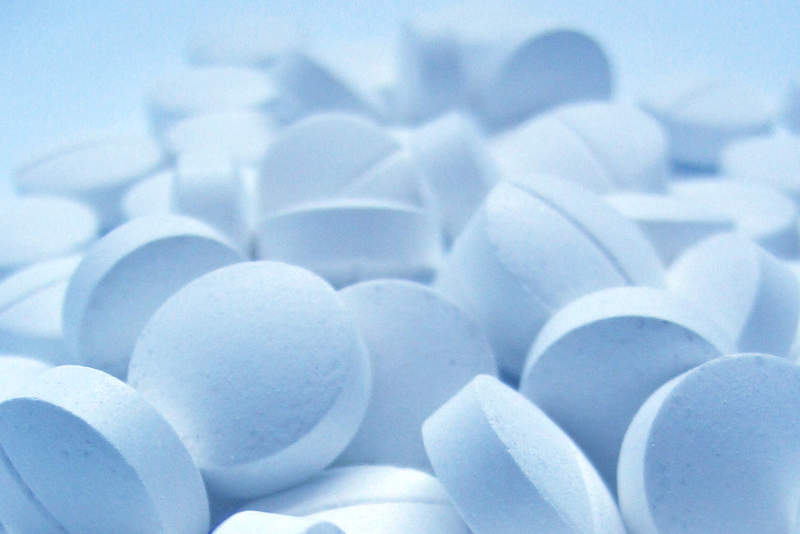 The British Medical Association (BMA) announced that the UK Government is considering stockpiling of medical supplies in case the country does not secure a relevant deal before exiting the European Union (EU) in 2019.
The government collaborated with the health sector and pharmaceutical industry to 'best prepare' its health services for the possibility of a no-deal Brexit.
As well as medicines and vaccines, the UK Government could stockpile medical devices, clinical consumables and blood products, among others.
---
Private equity firm CVC Capital Partners signed an agreement to acquire a 51.8% stake in Italian pharmaceutical group Recordati for a total consideration of around €3bn or €28 per share.
The transaction will be carried out through a consortium of investment funds, which is led by CVC Fund VII and also includes PSP Investments and StepStone, that will buy FIMEI, the investment vehicle through which Recordati family owns the 51.8% stake in the company.
Under the agreement, €2.3bn will be paid in cash and the remaining €750m paid as subordinated long-term debt securities.
---
Novartis obtained approval from the European Commission (EC) for the use of Aimovig (erenumab) to prevent migraine in adults who experience four or more migraine days a month.
Aimovig is designed to block the calcitonin gene-related peptide receptor (CGRP-R), which is associated with mediation of the incapacitating migraine pain.
The drug is specifically developed for migraine prevention, and is said to be the first of this type of product to be approved in the European Union, Switzerland, the US and Australia.
---
The UK Government is set to legalise cannabis-derived medicinal products over the coming months, following Home Secretary Sajid Javid's decision to reschedule the medicines based on a two-part review commissioned last month.
The move to put the products under Schedule 2 of the Misuse of Drugs Regulations 2001 will allow specialist clinicians to prescribe them to patients having an exceptional clinical need.
However, not all cannabis products will be legally available, especially not for recreational purposes.
---
GlaxoSmithKline (GSK) formed a multi-year alliance with genetics firm 23andMe to carry out research and development for new medicines and potential cures.
As part of the four-year partnership, which includes an option to expand for a fifth year, GSK made an equity investment of $300m in 23andMe.
The partners will leverage human genetics and combine 23andMe's genetic resources with GSK's commercialisation expertise.
---
The US Food and Drug Administration (FDA) announced a voluntary recall of multiple drug products containing valsartan as the active ingredient following the detection of an impurity called N-nitrosodimethylamine (NDMA).
NDMA, which is considered as a potential human carcinogen, was believed to have been found in the products due certain changes in manufacture of the active ingredient.
The recalled products include those produced and marketed by Major Pharmaceuticals, Solco Healthcare and Teva Pharmaceuticals Industries.
---
Pfizer revealed plans to invest $465m for the construction of an advanced sterile injectable pharmaceutical manufacturing plant at Portage in Michigan, US.
The multi-storey, 400,000ft² Modular Aseptic Processing (MAP) facility is intended to bolster the company's production and supply capacity.
MAP will feature advanced aseptic manufacturing equipment, systems and design. It will be equipped with multiple, self-contained modular manufacturing lines.
---
Johnson & Johnson (J&J) subsidiary Xian Janssen Pharmaceuticals signed a deal with Germany-based Merck to introduce Janssen's diabetes drug Invokana to the Chinese market.
Invokana was approved in China in September 2017 for the treatment of type 2 diabetes in conjunction with metformin or a combination of metformin plus sulfonylurea in adults with inadequate glycaemic control with other oral therapies.
The two companies will partner on the future development, distribution and commercialisation of Invokana, but Merck will have exclusive promotion rights for the drug in China. The financial details of the agreement have not been disclosed.
---
The US Department of Justice (DOJ) reportedly launched an investigation into a lawsuit that alleges AstraZeneca bribed terrorists in order to win contracts with the Iraqi Ministry of Health.
The DOJ probe is set to assess the claims made in a litigation filed in October last year against companies AstraZeneca, Pfizer, Roche, Johnson & Johnson and General Electric.
The complaint was lodged in the District of Columbia federal court by US nationals who were wounded or the kin of those killed in Iraq between 2005 and 2009.
---
Eli Lilly extended its existing research collaboration with the Dana-Farber Cancer Institute to accelerate the development of new and advanced cancer treatments.
The organisations initially entered a multi-year oncology partnership in June 2015 focussed on pre-clinical and clinical studies, molecular analyses of patient samples, along with the design and conduct of clinical trials.
As part of the deal, Dana-Farber agreed to offer research and development expertise over three years for several of Lilly's early-stage cancer targeting compounds.