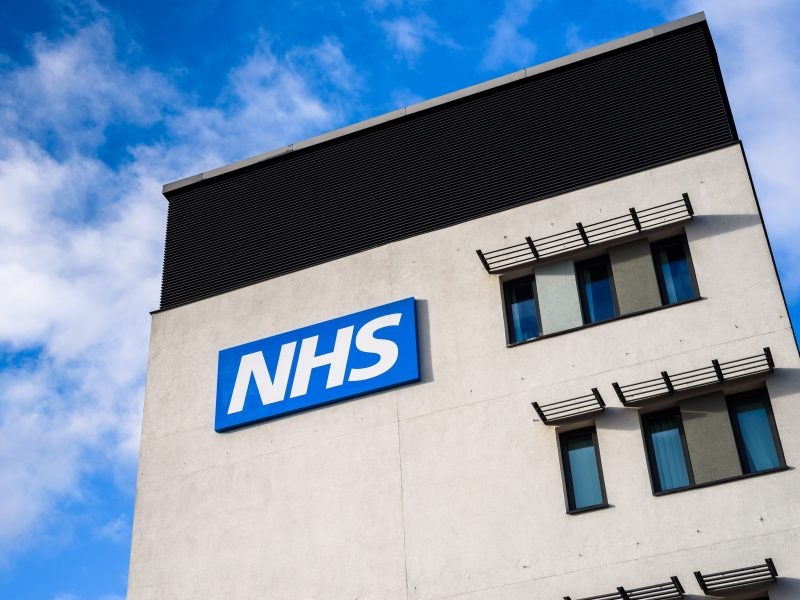 Every two minutes someone in the UK is diagnosed with cancer, according to Cancer Research UK statistics. Public Health England research shows these diseases dominate the top ten leading causes of death in England.
As a result, there is an urgent need for new, innovative treatments for cancer patients to prevent further disease progression and improve survival.
On 15 January, the UK's National Institute for Health and Care Excellence (NICE) published recommendations and guidance for three leading oncology drugs – Pfizer's Ibrance (palbociclib), Roche's Tecentriq (atezolizumab) and AstraZeneca and Merck's Lynparza (olaparib).
These drugs are already approved globally for certain tumour types, but their manufacturers are investigating their safety and efficacy for multiple additional cancer types and sub-types.
Ibrance and Lynparza were both approved for UK National Health Service (NHS) use.
The former was only recommended for reimbursement through the UK's novel managed scheme, the Cancer Drugs Fund (CDF), but the latter was recommended for use through the CDF and for routine use dependent on the patient group.
The third – Tecentriq for non-small cell lung cancer – was rejected and the appraisal terminated until Roche submits more data.
Focusing on the two positive recommendations, what underpins NICE's decision to reimburse these drugs either through the CDF or for routine NHS use?
Adding another partner drug to Ibrance's UK label
Pfizer's CDK4/6 inhibitor Ibrance, noteworthy for being the first drug for male breast cancer and to receive a label expansion based on real world data, combined with fulvestrant, received a positive recommendation from NICE.
This means Ibrance plus fulvestrant will be available through the UK's managed- access Cancer Drugs Fund (CDF) for patients with hormone receptor-positive (HR+), human epidermal growth factor receptor 2 (HER2)-negative, locally advanced or metastatic breast cancer who have previously received endocrine therapy.
This guidance focuses on patients whose breast cancer has become resistant to standard of care endocrine therapy, and therefore experienced disease progression.
NICE explained Ibrance plus fulvestrant would only be available through the CDF and not for routine NHS use because of uncertainty around its long-term clinical benefits.
GlobalData analyst Dr Adam Pearson explains: "Clinical data has demonstrated that this combination increases the time before disease progression compared to fulvestrant alone, however a significant improvement in overall survival is yet to be demonstrated."
In addition, there is uncertainty about how the combination performs compared to the main alternative therapeutic approach for HR+, HER2-negative, locally advanced or metastatic breast cancer patients, exemestane plus everolimus.
"As an overall survival benefit is unclear, plausible estimates of cost-effectiveness are likely to be higher than what NICE considers acceptable for the use of NHS resources, therefore Ibrance with fulvestrant cannot currently be recommended for routine use in the NHS," Pearson notes.
However, the appraisal committee believes Ibrance plus fulvestrant has the "potential to be cost-effective" and will reconsider the drug once further data becomes available.
"The addition of Ibrance and fulvestrant [to NHS commissioning] has been welcomed by physicians as it provides another treatment option with a distinct side-effect profile and may be favourable for specific patients," Pearson notes.
"The recent genericization of fulvestrant combined with the use of managed-entry agreements and discounts may allow access for patients to a drug combination which can tackle the development of resistance, countering a significant unmet clinical need and ultimately extending the lives of patients."
Understanding Ibrance's approval history
Pfizer announced NICE's recommendation in November 2019, but the pricing regulator has only now published its official guidance, providing more detail behind the decision.
This most recent NICE guidance builds on a previous recommendation in 2017 of routine NHS use of Ibrance alongside an aromatase inhibitor, another element of Ibrance's indication for this breast cancer patient population. However, this was only possible because Pfizer agreed a non-disclosed discounted price based on a "realistic" cost estimate of progressive disease.
Ibrance has been approved in combination with either fulvestrant or an aromatase inhibitor for this HR+, HER2-negative patient group across the European Union since 2016. It is unclear why it has taken three years for this drug combined with fulvestrant to become available to NHS patients.
Chemo courses determine Lynparza's reimbursement model
AstraZeneca and Merck's PARP inhibitor Lynparza has been approved by NICE for both routine use and through the CDF depending on how many courses of platinum-based chemotherapy the patient has gone through to treat relapsed, platinum-sensitive, high-grade epithelial ovarian, fallopian tube or primary peritoneal cancer.
Patients who have responded to platinum-based chemotherapy after at least three courses and who have a BRCA1 or BRCA2 genetic mutation will be able to access Lynparza normally through the NHS.
This is because of sufficient evidence the drug met NICE's so-called end-of-life criteria and was deemed cost-effective. The decision to approve it for routine use was originally made in 2016 and has simply been emphasised in the latest guidance.
However, NICE deemed in the most recent recommendation that Lynparza did not meet end-of-life criteria for BRCA patients who had only gone through two courses of platinum-based chemotherapy. Instead, they will be able to access the drug through the CDF and full approval will be contingent upon further clinical data.
The appraisal committee concluded: "The cost-effectiveness estimates are uncertain because overall survival data from the most relevant clinical trial are not yet available.
"Olaparib has the potential to be cost effective if further data confirm the overall survival benefit estimated using the company's alternative model."
Details of Lynparza's oncology approvals
Lynparza has been approved in the EU for BRCA1/2-mutated ovarian, fallopian tube or primary peritoneal cancer following first-line platinum-based chemotherapy since June 2019. It has also received approvals for other ovarian cancer patient populations, both as a monotherapy and in combination with bevacizumab.
The drug has also been approved in the EU for BRCA-mutated HER2-negative advanced breast cancer due to its ability to reduce disease by 42% following chemotherapy.
NICE is currently evaluating the clinical and cost effectiveness of Lynparza for this patient population following treatment with chemotherapy; the guidance is expected to be published in July 2020.