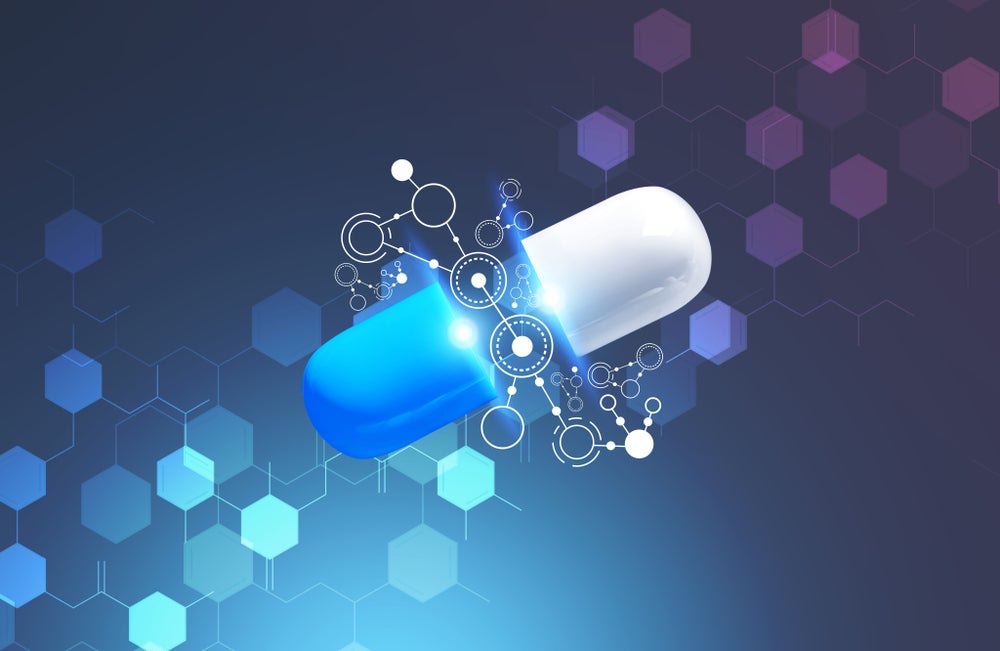 One third to one half of patients who are prescribed courses of medication will not keep up with their treatment, leading to poor outcomes and avoidable hospitalisations. Whether this is due to unpleasant side effects or simply a struggle to take the right drugs at the right times, the fact remains that shoddy medication adherence costs the healthcare system in the US alone an estimated £290bn a year.
Now, companies like Proteus Digital Health are working towards developing smart pills, drugs with tiny sensors inside, which can track medication adherence. Proteus' ingestible sensors transmit a signal to a patch worn on the torso once they reach the stomach, sending a digital record to a patient's mobile phone. With permission, doctors and caregivers can then monitor whether or not medication has been taken properly remotely via the Proteus cloud.
In theory, smart pills like these will not only help patients track if they've taken their medication properly, but will help them collaborate with their physician to manage their treatment. The hope is to provide additional clarity to better inform decision-making for physicians and their patients.
Proteus and Otsuka go their separate ways
However, just three years after being valued at $1.5bn, Proteus found itself unable to close an expected $100m funding round. Shortly thereafter, Proteus' partnership with Japan-based Otsuka Pharmaceutical, with which it had worked to develop its first US Food and Drug Administration (FDA) approved drug Abilify MyCite, was significantly revised. Also known as aripiprazole, Abilify is an antipsychotic used to treat schizophrenia, bipolar disorder and depression.
"Otsuka Pharmaceutical and Proteus Digital Health have signed a contract amendment and revised agreement that provides Otsuka with Proteus' ingestible and wearable sensor technology for use in the development of Otsuka's digital medicine product portfolio," an Otsuka Pharmaceutical representative says. "Rather than a premature end to the agreement, it's more of an evolution of the original agreement that allows each company to independently advance the development and commercialisation of digital medicine offerings."
The two companies previously had an $88m deal to build and commercialise a portfolio of medications for mental health. Now, Proteus will no longer work with Otsuka to commercialise these treatments, but will continue to sell Abilify MyCite.
Otsuka has also acquired the license to develop mental health treatments using Proteus' technology and will no longer pay the company any royalties going forward. While it will continue to buy sensors and wearables from Proteus, Otsuka is ultimately looking to develop digital therapeutics by itself going forward.
Step back, not a setback?
Otsuka's new backseat role might not be the knockback for Proteus that it appears to be. The company may have simply been focusing its efforts in the wrong place. Commercialising an antipsychotic smart pill was not only an ambitious choice, but perhaps not the best starting point to exhibit the full capacity of the technology.
GlobalData director of therapy research and analysis Andrew Thompson says: "On the face of it, considering that Abilify MyCite is already FDA approved, losing Otsuka to support commercialisation is a bit of a blow. But I suspect in the mental health market it was always a bit of an uphill struggle, since this is a massive change in the treatment of psychoses."
For better or for worse, patients with cancer or infectious diseases tend to be monitored far more closely by their primary care teams than people with schizophrenia, and have more complex medication regimens. Chemotherapy can often use alternative dosing schedules, which patients can struggle to adhere to as it's hard to them to keep up with all the changes. There is arguably far more scope for smart pills to shine in incidences like these than through Abilify, which is typically administered once a day at the same time.
A Proteus spokesperson said: "In 2017 Proteus began focusing its programmes in infectious disease and oncology. Our evidence suggests that these applications show great promise to transform patient care and enable contracting for expensive therapies that tie payments to actual use of [the] drug."
Studies into hepatitis C, tuberculosis and cardiometabolic syndrome have been able to demonstrate strong clinical outcomes for digital medicines in these areas as well as high degrees of patient satisfaction. Proteus is now working with Fairview Health Services and the University of Minnesota Health to develop a version of chemotherapy drug capecitabine with an embedded sensor.
Thompson says: "An implantable sensor fits quite well into that treatment path, and, on the face of it, offers clear advantages to the physician and patient with more data and less hospital visits."
It's also worth noting that Otsuka isn't exactly giving up on smart pill technology – it's still licensing the Abilify MyCite device from Proteus, which should provide the company with a steady revenue stream going forward. The average cost of generic Abilify ranges between $500 – $800 in the US, but Abilify MyCite costs upwards of $1,600.
The future of smart pills
Ultimately, developing a drug with a sensor inside to boost medication adherence is a very high-tech solution to a very human problem. It can provide doctors with unparalleled insight into how individual patients are coping with their treatment, but this comes with the caveat of doubling the price of the drug.
Digital therapy management company S3 Connected Health business strategy and engagement director Brian Flatley says: "The challenge with smart pills remains in the adoption of the technology by either clinicians or patients. This adoption, as we know, relies on more than just the technical capabilities of transmitting an electronic signal from the body to a receiver indicating adherence. It requires a value proposition or technology-enabled service set up around the smart pill for all stakeholders involved so that it is prescribed, taken, and the data used in a way that clearly demonstrates value to the users."
Even the most motivated patients often forget to take their medication. A sophisticated interface like the MyCite app could go a long way towards supporting them in managing their medication and help their healthcare providers better support them in doing so. But, if patients are failing to adhere due to side effects or because they're struggling to pay for their prescriptions, there's only so far this information will go towards fixing the problem.
Smart pills are also rendered somewhat ineffective if they're deployed in a healthcare system without the infrastructure to support them. The Proteus cloud is all well and good, but it won't be especially useful if oft-overworked doctors don't have the time to review the data.
Flatley says: "It's clear that data alone is not sufficient to change a patient's behaviour. In terms of feeding that data back to healthcare professionals to improve and change clinical decision making, we need to understand how health care providers will use that data and how much change it will have on the current process for decision making."