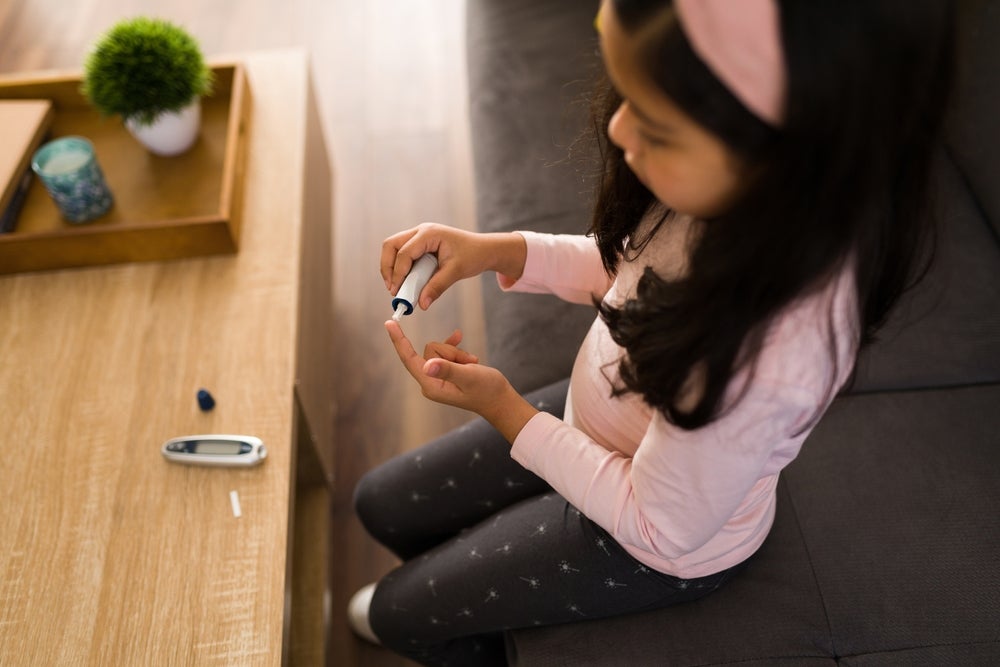 On November 17, 2022, the FDA approved Provention Bio's Tzield (teplizumab), making it the first and only treatment to delay the onset of type 1 diabetes (T1D).
Providing an early-treatment strategy allows people to manage a lifelong condition while maximizing their quality of life, and it is a potential first step to tackling inequity. However, without fair and equal access to testing for T1D, it is difficult for people to obtain a diagnosis and access treatment.
The international T1D network TrialNet's research was instrumental in the FDA's approval of the first drug to delay T1D in at-risk people. Its research teams conducted the Teplizumab Prevention Study, which found that the drug could delay T1D for two or more years. In addition, TrialNet data collected from more than 200,000 relatives of people with T1D over the past two decades led to the research on defining the stages of T1D, making it possible to identify who will develop the disease and to advance prevention research.
Tzield's approval brings the opportunity to explore how the drug can advance diabetes education, treatment, and management. "We will build on this landmark success by continuing to study and find as many ways as possible to save beta cells before and after diagnosis," says Dr. Carla Greenbaum, Director of TrialNet Hub. But tackling inequity is a must, and several efforts are now underway to help ease the gap.
Delaying T1D onset today, eradicating T1D tomorrow?
Hailed as a breakthrough, Tzield's approval marks the first of its kind to be introduced since the discovery of insulin, which won the 1923 Nobel Prize in the category of Physiology or Medicine. In the century since, immunotherapies that focus on the root cause of the condition rather than its symptoms have emerged. These therapies work by reprogramming the immune system, preventing it from attacking and eradicating insulin-producing cells in the pancreas.
"Currently, teplizumab can delay the progression to T1D for people whose immune system has begun attacking their insulin-producing cells, but who don't yet need insulin to survive," says Josie Clarkson, Research Communications Lead at JDRF UK. Adopting staging classification criteria to better understand stages 1, 2, and 3 of T1D can help with overall therapy development and clinical trial design.
How well do you really know your competitors?
Access the most comprehensive Company Profiles on the market, powered by GlobalData. Save hours of research. Gain competitive edge.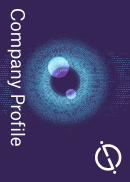 Company Profile – free sample
Thank you!
Your download email will arrive shortly
Not ready to buy yet? Download a free sample
We are confident about the unique quality of our Company Profiles. However, we want you to make the most beneficial decision for your business, so we offer a free sample that you can download by submitting the below form
By GlobalData
"The approval of Tzield, a first-in-class therapy, adds an important new treatment option for certain at-risk patients," says an FDA spokesperson. "The drug's potential to delay clinical diagnosis of T1D may provide patients with months to years without the burdens of disease."
Tzield is meant to delay the onset of stage 3 T1D in adults, and children with stage 2 T1D aged eight years and above. In a Phase III study, a single course of Tzield for 14 days significantly delayed the onset of stage 3 T1D by a median of 25 months. Trial participants were monitored for an average of 923 days, where researchers found that 50% of Tzield-treated patients did not progress to stage 3 T1D, compared with 22% in the placebo group.
The FDA approval paves the way for the immunotherapy to undergo review in other countries. Both the European Medicines Agency (EMA) and Medicines & Healthcare products Regulatory Agency (MHRA) in the UK have granted certain designations to fast track teplizumab's approval process.
"We hope this increased interest will open the floodgates for new and improved immune therapies to emerge that delay and prevent type 1 [diabetes], treat those newly diagnosed, and form part of a functional cure for the condition," says Clarkson.
Equity in early-stage testing
A 2022 research study identified lower socioeconomic status, education level, non-White race, and noncommercial insurance as key variables that limit access to technology supporting patients with T1D. The research charity Diabetes UK has found that children and young people from ethnic minority backgrounds and socially deprived areas have poorer diabetes outcomes and poor access to diabetes technologies. Moreover, minority racial and ethnic groups are disproportionately impacted by suboptimal glucose control and have an increased risk of acute and chronic disease complications.
With up to 2.3 million people globally at risk of T1D, Provention Bio hopes the next stage after the approval is wider population screening. Provention has teamed up with healthcare company Sanofi to launch its anti-CD3-directed antibody in the US. Through more expansive testing, healthcare professionals can identify additional patients beyond direct familial relations and provide multiple treatment courses.
"Enhanced screening could potentially identify a larger proportion of individuals at-risk for developing T1D," says the FDA spokesperson.
Although T1D can present in younger children and older adults, the FDA notes that the most common age of onset is between ages four and 14. The distribution is bimodal, with one peak at ages 4–6 and another between ages 10–14. Approximately 30% of patients present after age 18, the FDA says. "The target population will be children and young adults," confirms the FDA spokesperson.
First-degree relatives, such as a parent or sibling of T1D patients, have a 15-fold increased risk of disease compared to those without a relative, the FDA shares. However, approximately 90% of people diagnosed do not have a positive family history.
In the same week that the FDA approved Tzield, the UK launched the ELSA screening trial, recruiting 20,000 children to explore the benefits and feasibility of screening for T1D. "This is the only national screening study for T1D in the UK and is identifying children at risk of developing T1D in the future," says Dr. Lauren Quinn, Clinical Research Fellow for the ELSA study at the University of Birmingham.
The ELSA study is offering screening to any child without T1D between the ages of three and 13. Achieving health equity to ensure all at risk have access to the study is a priority. "Ensuring diverse representation is a central aim of the ELSA Study," says Quinn. The ELSA study is working with groups such as Community Connexions, which team up with underserved communities to advertise the survey and perform screening clinics in local community settings. The UK has also established the T1D diabetes immunotherapy consortium to provide widespread expertise and infrastructure to conduct immunotherapy clinical trials.
Developing sufficient testing infrastructure
In 2023, Tzield's approval is anticipated to open opportunities for T1D patients and the clinicians treating them. TrialNet has a number of prevention and new onset studies planned and in progress. The TOPPLE Study, for example, is testing the safety of a plasmid therapy being developed by Novo Nordisk in adults diagnosed with T1D in the past 48 months. The STOP-T1D Prevention Study is testing a low dose of the immunotherapy drug anti-thymocyte globulin (ATG) to see if it can delay or prevent T1D in people ages 12–35 who have a 50% risk of clinical diagnosis (stage 3) within two years.
For relatives of people with T1D, the Pathway to Prevention Study offers risk screening. The screening can detect T1D years before symptoms appear. A positive test for the autoantibodies signals the early stages of T1D, allowing patients to become eligible for monitoring and clinical studies.
Two new studies for people newly diagnosed with T1D are also planned to open for enrollment in 2023.
In December 2022, the American Diabetes Association (ADA) released its guidelines on standards of care in diabetes for 2023. Exhibiting a more extensive update to its annual recommendations, the ADA highlighted the prevalence of health inequities in diabetes development, particularly in vulnerable communities and communities of color who are disproportionately affected. The association suggests screening tests for at-risk populations to improve health inequities by identifying food and housing insecurity, financial obstacles, and local community support.
Calling the approval of the first-ever disease-modifying drug for T1D "just the start", JDRF's Clarkson continues, "the landmark approval demonstrates to researchers and funders that immune therapies for T1D are possible and effective."