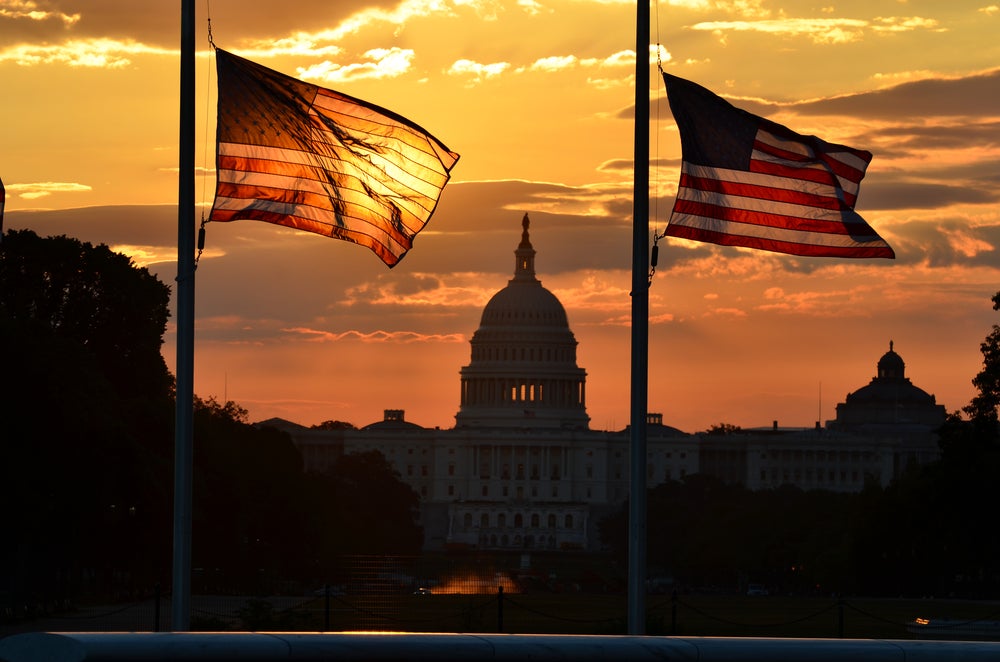 Tuesday 3 November is the date of the US election when the world will find out whether President Donald Trump will win a second term or if he will be beaten in the polls by former vice-president Joe Biden.
Healthcare and the Covid-19 pandemic are major issues in this election. They are key determinants of who voters will choose as their President for the next four years, according to a poll by the Kaiser Family Foundation (KFF). The polling showed that, in addition to the handling of the Covid-19 pandemic, reforms of the Affordable Care Act (ACA) and lowering of drug prices are high on the agenda.
This begs the question: what impact could each candidate's plans have on pharma companies operating in the US?
Swedish-headquartered rare disease specialist Calliditas Therapeutics listed on Nasdaq in early June and completed an oversubscribed initial public offering (IPO) of just under $100m. The company is currently carrying out a Phase III study of its lead compound Nefecon (budesonide) for IgA nephropathy, a rare, autoimmune kidney disease. The company is hoping to read out the results from Part A of the study in the fourth quarter of 2020 and then submit the product for US and European regulatory approval in the first half of 2021.
According to Calliditas CEO Renée Aguiar-Lucander, the listing was part of the company's long-term business strategy to make the US, to some extent, its home market. Therefore, it was important to have a shareholder base in the US to support the company's navigation of the US pre-commercial and commercial landscape.
Looking ahead to the 3 November election, Aguiar-Lucander discusses the important policy areas and what implications reforms enacted by either candidate might have on the wider pharma industry.
Allie Nawrat: What impact, if any, will the outcome of the US election have on the healthcare system?
Renée Aguiar-Lucander: For decades, both Democratic and Republican administrations have faced political pressure to try to control healthcare costs. There was something called Hillarycare in the 1990s, then there was George W Bush with the Medicare Modernization Act in 2000 and Obamacare of course [from the previous administration].
Despite this, health care costs continue to increase, unfortunately. For reference, in 2005, total healthcare expenditure was about $2.5bn, which was just over 15% of GDP. In 2015, it was $3.4bn, which is almost 18% of GDP.
Why haven't healthcare costs been driven down? In the US, there is a separation of powers, which makes it quite difficult within the US political system to drive through really significant healthcare reform. It is not just who is the President, but also the party that controls the Senate and the House [of Representatives]. In addition, the healthcare system in the US is very complicated. Therefore, the success of [healthcare reform] will depend on the broad mandate the President actually has.
Also, reforms will depend on what is going on in the world right now. If you were a President and inheriting a once-in-a-century healthcare crisis, maybe you would focus on that first and these questions [about wider healthcare reform] will then be addressed slightly later in the Presidency.
AN: The ACA is a major battleground issue in this election. How will the changes being discussed by the candidates impact on pharma companies operating in the US?
RA-L: The most talked about thing is repealing or replacing the Affordable Care Act. The problem is [that under the Trump administration] there has been a lot of repealing and very little replacing. There really is no plan that has been produced with details that would allow the industry to have an understanding of what the impact might be.
Biden plans to try and strengthen and protect the Affordable Care Act. One type of healthcare reform that Biden has been pursuing is ensuring that patients with pre-existing conditions have access to insurance.
There is going to be pressure from his party to drive towards affordable healthcare for all at some point. Is there really the political will there right now to enact healthcare for all and socialised medicine?
But clearly there will be changes; there is an acknowledgement from everybody that there needs to be some reform and I think there is willingness among all the different groups and parties to drive this through. Although initially the ACA wasn't popular, many aspects of the ACA, especially pre-existing conditions and children staying on their parents plans, have become very popular and it is difficult to take something away from people once they have it.
We're in the middle of a campaign, but it is difficult to see what is really going to happen and what the impact is going to be.
AN: Another theme of the US election has been drug pricing. What impact, if any, will the outcome of the US election have on reforms to drug prices in the US and pharma companies?
RA-L: President Trump has been talking for a long time about lowering drug prices with a variety of different kinds of mechanisms. None of these approaches were actually taken.
I think everybody in the US wants healthcare spending to be controlled, one way or another. The US electorate right now feels that this just can't go on, something has to change. Pharma companies realise that this is a necessity and something has to happen.
To some extent, focusing on drug prices is fairly simple. It is something where people would immediately feel like it would make a difference to them. It is easy to point out the differences in prices in Canada or Europe for the same drug.
But it is worthwhile noting that over 50% of those healthcare costs are actually hospital and physician services. Only 9% are actually [from] prescription drugs.
So once you start looking into what hospitals and physicians do and the costs associated, wider healthcare reforms become much more complicated. So, from a political standpoint, talking about drug prices is a much easier way of addressing healthcare than getting into the complexity of actually improving the healthcare system.