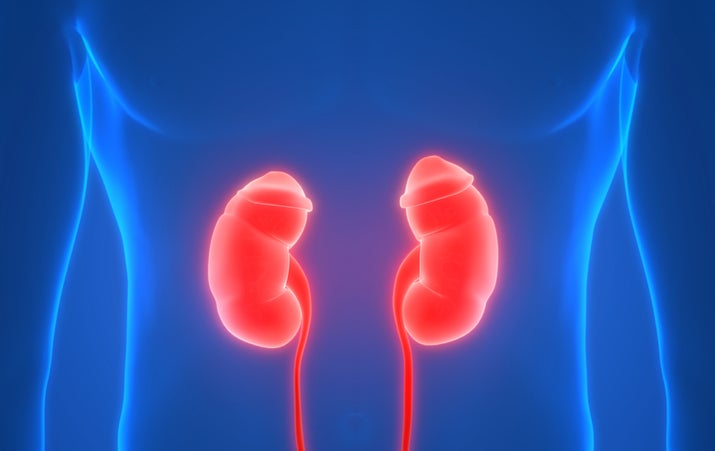 Sweden-based biotech Calliditas Therapeutics has closed its initial public offering (IPO) on the Nasdaq global select market. The IPO involved 8,306,770 common shares priced at $19.50 each, which brings the aggregate gross proceedings to $90m and estimated net proceedings to $79.9m.
This IPO was increased in size early on from $75m because "of the significant demand that we saw from the road show and IPO process overall," explains Calliditas CEO Renée Aguiar-Lucander.
Aguiar-Lucander notes Calliditas intends to use this influx of capital for the "completion of the Phase III program related to our lead asset Nefecon, and then for pre-commercial and, if approved, commercial activities related to Nefecon."
Further development of lead programme, Nefecon
Calliditas is focused on rare diseases, particularly in the liver and kidney, with a goal to "deliver real solutions to patients with unmet medical needs", explains Aguiar-Lucander.
Its lead candidate is Nefecon, which is indicated for rare, autoimmune kidney disease IgA nephropathy (IgAN). There are currently no treatments approved to treat IgAN; it is often managed through kidney transplants, but since the condition doesn't originate in the kidney, a transplant will not fully resolve the patient's disease.
"Nefecon is the only drug being developed for IgAN which targets the origin of the disease, by delivering a potent autoimmune suppressant to the Peyer's patches, where the IgA antibodies are generated, thereby reducing the number of IgA antibodies as well as the circulating immune complexes which ultimately deposit in the kidneys," says Aguiar-Lucander.
All patients have been recruited for Calliditas's Phase III study of Nefecon. The biotech is hopeful the promising results shown in its Phase IIb study – particularly a statistically significant reduction in proteinuria, which is the presence of excess protein in the urine – will be confirmed in the Phase III, meaning Nefecon could delay or prevent patients needing dialysis or transplants.
Results of the Phase III are expected in the fourth quarter of this year, and these are likely to be followed by plans in early 2021 to submit marketing authorisations to both the US Food and Drug Administration and the European Medicines Agency.
Calliditas is also carrying out clinical studies in China in collaboration with its partner, Everest Medicines; local trials are required for drug approval by the Chinese authorities.
Beyond IgAN
Aguiar-Lucander also states this funding will "allows us to progress another indication, be that from our internal pipeline, or from a potential in-licensing".
Other indications Calliditas is looking at include autoimmunie hepatiits (AIH) and primary biliary cholangitis (PBC). These are "both autoimmune diseases of the liver, which we believe could benefit from a similar approach to IgAN with regards to targeting the origin of the disease," explains Aguiar-Lucander. These two diseases could be follow-on indications for Nefecon, as well as areas where the company could in-license or acquire relevant compounds.
AIH involves the chronic inflammation of the liver, which is believed to be caused by the production of cytotoxic T cells and B cell-derived antibodies that target the liver. PBC is thought to have the same cause as AIH, but this causes a cycle of immune injury to biliary epithelial cells and ultimately cholestasis and fibrosis. Patients with PBC are at a high risk of developing hepatocellular carcinoma.