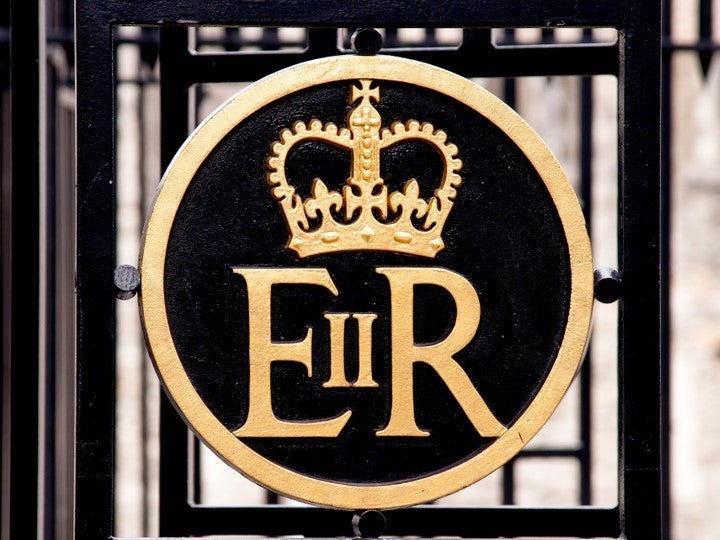 Following a three-day closure of parliament, the Queen's Speech on Monday 14 October opened the UK's legislature for a new session.
This is the first Queen's Speech since 2017 due to previous Prime Minister Theresa May's decision to focus on negotiating Brexit in a single parliamentary session.
The speech itself and its timing was also central to UK Prime Minister Boris Johnson's failed attempt to prorogue parliament in September and October under the auspices of allowing for a fresh legislative agenda; the prorogation was ruled to be unlawful and was overturned by the Supreme Court at the end of September.
The Queen's Speech, which is written by Johnson's ministers and presented in the House of Lords, lays out the laws the government wants to approve during that parliamentary session.
Focusing beyond the upcoming 31 October Brexit deadline, the 14 October Queen's Speech centred on law and order and the justice system, with mentions of strengthening the National Health Service (NHS) and consolidating Britain as a leader in life sciences and technology.
The healthcare and life sciences sectors have been harshly affected by the uncertainties surrounding Brexit, particularly regarding shortages of ingredients and medicines if the UK crashes out of the EU without a deal.
Government commitments to healthcare, and specifically mental health
With regard to the NHS, Queen Elizabeth II said: "Measures will be brought forward to support and strengthen the National Health Service, its workforce and resources, enabling it to deliver the highest-quality care.
"New laws will be taken forward to help implement the National Health Service's Long Term Plan in England, and to establish an independent body to investigate serious healthcare incidents [Health Service Safety Investigations Bill]."
The NHS Long Term Plan was introduced in January 2019 with a focus on increasing investment in research and development (R&D) for treatment and diagnostics, as well as taking advantage of digital innovation to the benefit of patients.
In line with a recent announcement to invest £35m in mental health research for adolescents, the Queen added: "My Ministers will continue work to reform the Mental Health Act to improve respect for, and care of, those receiving treatment." The government will also seek to reform adult social care "to ensure dignity in old age".
Experts respond to NHS and Mental Health Act commitments
Membership body the NHS Confederation chief executive Niall Dickson responded to legislative proposals for the NHS, saying: "This is very welcome. The NHS needs a full-scale reorganisation like a hole in the head. A limited and targeted set of legislative reforms will help to make it easier to create more effective and integrated services for the public."
He continued: "It has been clear for some time that the Mental Health Act desperately needs modernising. Today's commitment by the government is significant and is set to make a big difference to ensuring that those who have reached the point of crisis receive the care they need.
"It is important that we increase choice and provide more alternatives to detention in the wake of years of rising detention rates, with service users given a greater opportunity to have a say in their care. We need to ensure that gaps in terms of inequalities in access and outcomes are eradicated."
Chair of the Independent Review of the Mental Health Act and King's College London chair of psychological medicine and Institute of Psychiatry, Psychology & Neuroscience Professor Sir Simon Wessely added: "I am delighted that the government is committed to taking forward the conclusions of the Independent Review of the Mental Health Act that I had the honour of chairing.
"This was a major undertaking, which managed to achieve a broad consensus in an area not always noted for that. The case for improvement and change was clear, and it is good that this is now formally recognised."
However, he warned: "It is important that everyone recognises that legislation is no substitute for good care taking place in appropriate surroundings. I, therefore, hope that there will soon be a parallel announcement responding to our recommendations that do not require legislation, in particular the need for £800m of capital funding to modernise and improve our inpatient settings, which would be totally unacceptable in any other part of the health service.
"Parity is not about money per se, but it is about ensuring that some of most unwell patients are treated in environments that help and do not hinder recovery, whether they suffer from cancer, heart disease, the effects of road traffic accidents or serious mental illnesses."
What promises did the UK Government make to life sciences?
Looking beyond the healthcare sector specifically, the Queen's 14 October speech focused generally on "establishing the United Kingdom as a world-leader in scientific capability" complemented by the creation of a new funding agency a more open visa system.
UK BioIndustry Association (BIA) CEO Steve Bates responded to this commitment, stating: "It's great to hear the Government recognises the enormous contribution of the UK life sciences sector to the wider UK economy, which was highlighted at numerous points in today's Queen's speech.
"The life sciences sector is consistently the largest investor in R&D and we look forward to continuing our engagement with R&D funders to ensure public funding leverages the maximum private investment."
However, Academy of Medical Sciences president Professor Sir Robert Lechler employed a more cautious tone: "I am pleased to see a strong focus on maintaining the UK as a leader in science. The specific proposals to invest more in research and revamp our outdated visa system are welcome.
"However, over the last three years, uncertainty about Brexit has had an undoubted negative impact on the research community and it is already affecting our ability to recruit and retain world-class talent.
"Today's proposals could help to give the sector the confidence boost it needs to continue to be a world leader in science, but in the short term it is vital that our world-leading science base is protected from the potential negative impacts of Brexit. Unless this is achieved the UK's position as a world leader in science will be jeopardised."