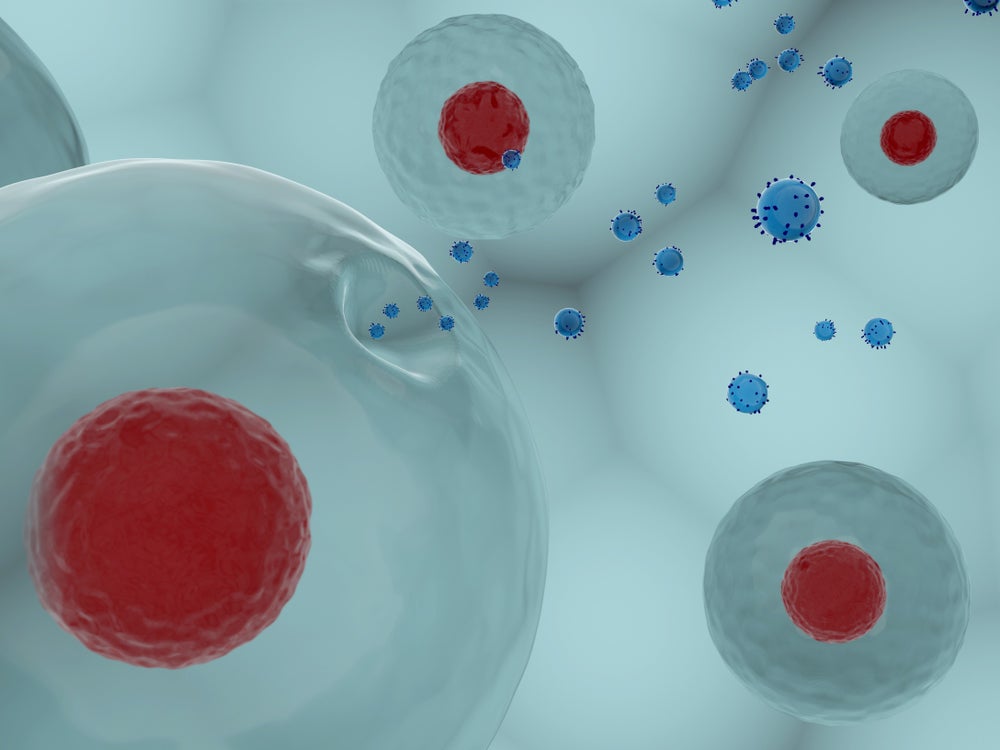 Genetic medicine-focused Sarepta Therapeutics has signed a two-year research agreement with Codiak Biosciences in which they will develop engineered exosome-derived therapeutics for neuromuscular diseases with few or no treatment options.
"The collaboration will leverage Codiak's exosome engineering and manufacturing capabilities with Sarepta's expertise in precision genetic medicine to develop next generation therapeutics," states Sarepta spokesperson Tracy Sorrentino.
According to the terms of the agreement, Sarepta has the exclusive option to license five targets of interest that are identified as a result of using Codiak's proprietary exosome-focused engEx platform. In return, Codiak is eligible for up to $72.5m in upfront and near-term license payments, plus research funding.
Spotlight on exosomes and the engEx platform
Exosomes are essential to the intercellular communication system that facilitates the transfer of many molecular payloads between cells. They have a few benefits linked to them "being endogenous" and inherently nonimmunogenic, as Codiak spokesperson Kate Niazi-Sai explains.
Founded five years ago, Codiak's mission is "to make precision exosome therapeutics a reality" by "solving engineering and manufacturing challenges to enable exosomes to deliver precise therapeutics in a targeted way", notes Niazi-Sai. To this end, the company developed its engEx platform.
"Using this platform, Codiak can design exosomes with precisely engineered properties, incorporate various types of biologically active molecules and direct them to specific cell types and tissues," says Niazi-Sai.
Overcoming limitations of AAV approaches
Sarepta and Codiak are hopeful that exosomes will help overcome some general issues facing adeno-associated virus (AAV)-based gene therapies. Sorrentino notes: "The agreement with Codiak is part of our broader strategy to build an enduring model by exploring non-viral delivery options and next-generation genetic medicines."
Exosomes being a "non-viral targeted delivery approach that is inherently non-immunogenic" means they might open up "avenues for more targeted delivery and potential re-dosing", Sorrentino notes. Niazi-Sai agrees with this sentiment.
"AAVs have some limitations — namely they are one-time therapies with current approaches," adds Sorrentino. They cannot be re-dosed due to the post-administration development of neutralising antibodies (NAbs) where the body identifies the virus as foreign and begins to mount an attack, which can diminish the effectiveness of a gene therapy or cause side effects."
Exosomes' promise in neuromuscular disease
"There is a significant need to identify non-viral delivery vehicles for rare disease, specifically in neuromuscular conditions where therapeutic doses are high," explains Niazi-Sai.
To solve this problem, "exosomes have a unique tropism compared to other delivery systems, and we can alter the tropism by engineering the exosome surface, with the goal of specifically reaching diseases of the muscle," says Niazi-Sai. Sorrentino explains that tropism is "the ability to guide a specific cargo to the cell of interest".
Neuromuscular diseases also make particular sense for this partnership since this is an area of expertise for Sarepta. The company has focused on Duchenne muscular dystrophy (DMD) and other limb-girdle muscular dystrophies (LGMD) for a long time; both of Sarepta's approved products – Vyondys and Exondys – are for DMD.
Sarepta's deal-making focus in 2020
This research agreement with Codiak represents Sarepta's third deal in 2020. One of the other agreements is a research partnership with Selecta Biosciences to leverage its immune tolerance platform in DMD and LGMD, which may allow re-dosing of patients on gene therapy.
The other is a collaboration to develop next-generation AAV vectors for muscle diseases with Dyno Therapeutic, a company that focuses on using artificial intelligence and machine learning to improve gene therapy vectors.
These deals all play into Sarepta's broader strategy to "collaborate with leaders in their respective fields in an effort to help advance the science, provide the greatest benefit to more patients, improve the utility and benefit of gene-based therapies, and ultimately deliver on our mission" to use precision medicine to transform the lives of people with rare diseases, explains Sorrentino.
Sorrentino adds: "We recognise helping patients is a team approach, and achieving our mission often means bringing together the science, people and advocates with a shared mission and specific expertise."
In fact, Sarepta has now signed a fourth deal with Hansa Biopharma, a leader in immunomodulatory enzyme technology in rare immunoglobulin G mediated disease, which has developed imlifidase. Under the terms of the agreement, Sarepta will develop and promote imlifidase as a pre-treatment to its gene therapy administration in DMD and LGMD to allow more patients to be eligible for this precision medicine approach.