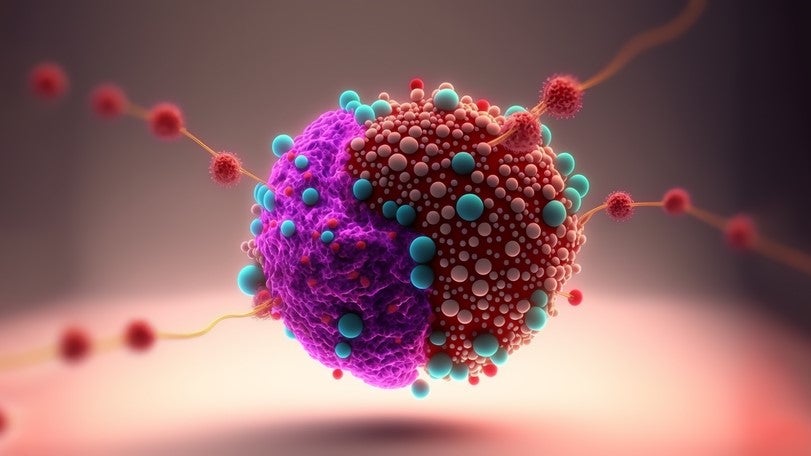 Last week, the UK's Medicines and Healthcare products Regulatory Agency (MHRA) expanded the immuno-oncology armory with an approval for a subcutaneous formulation of its blockbuster oncology drug, Tecentriq (atezolizumab), opening up another avenue for the highly successful treatment approach.
The availability of the subcutaneous formulation of a programmed death-ligand 1 (PD-L1) inhibitor is expected to make waves in the immuno-oncology landscape, which is driven mainly by checkpoint inhibitors. The biggest players in the field have made record profits with PD-1 or PD-L1 inhibitors. Merck & Co reported sales of $20.9bn for Keytruda (pembrolizumab) in 2022, while Bristol Myers Squibb earned $8.2bn with Opdivo (nivolumab) and Roche reported SFr3.7bn ($4bn) in sales for Tecentriq in the same period.
"The major companies in the field [are] shifting their focus to developing subcutaneous formulations, [and] if successful, it would be a major shift in the oncology sector," said Jeff Hackman, CEO of the subcutaneous formulation technology company, Comera Life Sciences. Hackman adds that "Companies like Merck & Co developing the subcutaneous formulation for Keytruda sends a signal in the space that if you do not have a subcutaneous formulation of your therapy in your development plan, you could potentially be left behind."
Reasons for the shift to subcutaneous therapies
Apart from the obvious benefit of increased patient ease, subcutaneous or subQ formulations allow for lower costs, and a decreased time required for treatment. The cost savings come from not only time saved for both patients and staff, but also from reduced pharmacy costs since subcutaneous drugs have fixed doses, says Dr Andrew Wardley, the executive chair of the UK's Association of Cancer Physicians. Intravenous infusions require pharmacy checks, notwithstanding different purchase costs, he says, adding that based on his research, subcutaneous preparations are clearly more cost-effective.
As per Roche, Tecentriq SC can be administered in seven minutes compared to 30–60 minutes required for the intravenous formulation. Wardley states that the actual time saved could be more because administering multiple oncology drugs requires additional time to switch out drug bags and flush out the infusion line for any residual drugs. A subcutaneous injection can eliminate all of these factors that can increase the overall time of administering the therapy, says Wardley.
One Spanish study, which compared the cost of different versions of Biogen's multiple sclerosis drug Tysabri (natalizumab), illustrates this point. The study found that using the subcutaneous version cost 62.3% less in the first year of use, compared to the intravenous formulation. It also found that the reference hospital saved 116 hours of administrative and patient time and €3682.42 ($3,978.4) in hospital costs, excluding the cost of the drug, per patient over a span of two years.
How well do you really know your competitors?
Access the most comprehensive Company Profiles on the market, powered by GlobalData. Save hours of research. Gain competitive edge.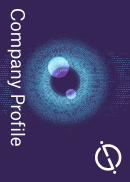 Company Profile – free sample
Thank you!
Your download email will arrive shortly
Not ready to buy yet? Download a free sample
We are confident about the unique quality of our Company Profiles. However, we want you to make the most beneficial decision for your business, so we offer a free sample that you can download by submitting the below form
By GlobalData
Pharma companies are expecting clinicians to prefer subcutaneous versions over intravenous ones. "We also hope [Tecentriq SC] will improve access, e.g., for people with compromised veins, or in places with strained infusion centres, and help us to reach more patients," says a Roche spokesperson.
"Experience shows that [subcutaneous versions] can cannibalize a significant share of their IV counterparts," says Sakis Paliouras, PhD, associate director for Oncology, GlobalData. The Roche spokesperson adds: "In terms of adoption, the conversion rate we have seen with subcutaneous Phesgo (pertuzumab/trastuzumab/ hyaluronidase) in early launch countries, which has reached 35%, gives us confidence." Phesgo was first approved as a subcutaneous therapy in the US as an adjuvant treatment for locally advanced or metastatic HER2-­positive metastatic breast cancer in 2020. The drug generated $517m in sales in H1 2023, as per Roche's H1 report.
Furthermore, there is a looming threat of generics entering the immuno-oncology market space, as the Keytruda market exclusivity is set to expire in 2028. And if AbbVie's blockbuster Humira is any indication, the biosimilars could offer major discounts.
For context, one dose of Keytruda, administered once every three weeks, is priced at $10,897.12, making any biosimilars an attractive option.
Still, Roche has not released the list price for Tecentriq SC. The spokesperson says, "The price of Tecentriq SC will vary from country to country." The spokesperson adds the price will be "in parity with the price of the IV formulation", but offer budget savings due to reduced administration time indirectly through shorter times on the infusion chair and for drug preparation.
Not easy to develop a subcutaneous formulation
For a subcutaneous formulation to be effective, a high dose of the drug needs to be delivered within a relatively low volume. Conventional SC autoinjectors hold 2mLof liquid. Hackman likens the challenges behind developing a subcutaneous drug as taking a very potent intravenous formulation and trying to "squish it down into a very small syringe. These antibodies can all stick together creating viscosity or thickness of the formulation. And the challenge is how do you lower that viscosity, the glue-like effect that these antibodies have."
In order to develop Tecentriq SC, Roche employed Halozyme Therapeutics' Enhanze drug delivery technology, which uses recombinant human hyaluronidase PH20 (rH uPH20) enzyme to stabilise the subcutaneous formulation. But other substances can also be used. Comera Life Sciences recently published a study demonstrating the use of caffeine to stabilise the subcutaneous antibody formulation of Bristol Myers Squibb's Yervoy (ipilimumab).
Fostering a partnership with companies like Halozyme and Comera to develop SC versions may offer benefits. Hackman says these allow antibody companies to tap into specialist teams with experience in developing subcutaneous formulations, and proven platforms. That expertise goes a long way. "When you look at an antibody that comes in from a partnership, or one that we're looking at for our own pipeline, we're able to establish before we even get it into our lab, potentially how it might react to viscosity reduction, based on our platform, and the work we've done so far."
However, he cautions that "not every intravenous formulation can move in this direction. So, the key is going to be finding those intravenous formulations that have the ability [to be formulated into subcutaneous versions]."
Future events in the field
After development, a subcutaneous formulation still needs to be tested separately. Hackman says while developing a subcutaneous version, the potency of the drug and the way it is delivered is changed, which necessitates a comparability analysis to ensure that the drug is still safe and effective to use.
The Tecentriq SC approval was based on the Phase Ib/III study (NCT03735121) demonstrating non-inferiority of the subcutaneous formulation compared to the intravenous. Roche is also expecting approvals from the US Food and Drug Administration (FDA) and European Medicines Agency (EMA) in the coming months based on this data.
Merck and Bristol Myers Squibb are also developing SC formulations for Keytruda and Opdivo, respectively.
GlobalData expects data readouts from Phase III trials evaluating both antibodies in 2023, with the SC formulation drug launch by the end of 2024, as per Paliouras.
The race to launch these subcutaneous formulations is on. Although Merck was able to dominate the market with Keytruda's first-line approval, Roche just might buck the trend with Tecentriq SC's first-to-market advantage.