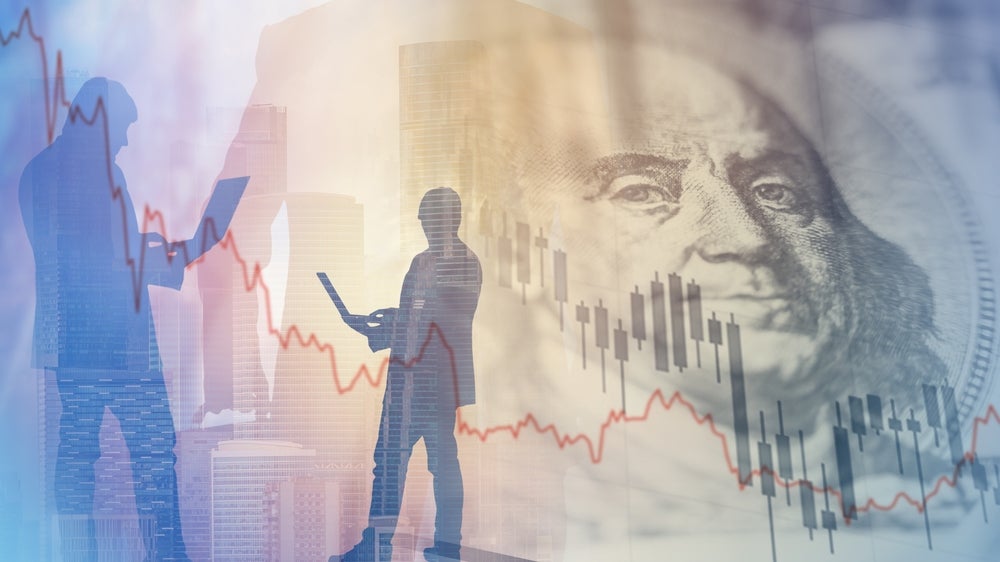 Last week, the US Federal Reserve raised interest rates for the seventh time this year in a continuing bid to stave off worries of a recession. The International Monetary Fund predicts that real gross domestic product (GDP) growth in the US will fall from 1.6% in 2022 to 1% in 2023 due to the "tightening of monetary and financial conditions". Furthermore, for months, several financial institutions such as Bank of America and JP Morgan have been talking of a "mild recession" in 2023 for the US. While the ripple effect of such an event is expected across sectors, in the pharmaceutical arena, small and mid-sized enterprises (SMEs) are predicted to be heavily impacted as the economic downturn affects plans to raise capital, amongst other things.
A recession is defined as a significant decline in economic activity that lasts longer than three months. This economic change impacts employment, income, industrial production, and more, and the pharmaceutical industry will not be exempt. JP Morgan predicts that the US unemployment rate could rise to 4.3% by the end of 2023 and may continue to rise in 2024 to 5%.
While larger, more established pharmaceutical companies may have the infrastructure and financial cushion to fall back on, SMEs need to tread carefully through these economic challenges. Companies relying on angel investors and venture capitalists will be most affected by an economic downturn. "It's going to be a harder environment for smaller and medium biotechs. Getting funding is going to be more difficult," says Kyle Faget, partner and co-chair of Foley & Lardner's Healthcare and Life Sciences Practices, Boston, Massachusetts. Moreover, there's going to be greater pressure to seek collaborations with some of the larger players in this space, she adds.
A reinforced merger and acquisition (M&A) strategy could be beneficial for all the parties involved. Pierre Socha, partner at Amadeus Capital Partners, London, UK, predicts that larger pharmaceutical companies may have similar interests. "Most pharmas will buy biotech companies or smaller pharma groups for the quality of their clinical assets and the drugs on their developments," he says. "These pharma [companies] are always looking to fill their pipeline gaps, especially at midterm, into their drug strategy. If they have plenty of cash, there will be plenty of assets ready to be picked up."
Addressing financial issues
Most mid-sized biotechs rely on investments from venture capital firms and other external investors to run operations. However, a mild recession exacerbates the existing challenges in raising funds. Socha described the investors' role as one that extends beyond just providing immediate funding. After investing in a company, an investor ensures that "the core team can focus on the science [while] all the logistics are in place and the operation is as [well-]oiled as it can be". He says that this also allows a small or mid-sized company to prepare for its next funding round.
Joshua Mandel-Brehm, the CEO of the RNA biotech CAMP4 Therapeutics, explains that the company hopes to mostly build on previous investor relations for its next 2023 financing rounds whilst also looking for external support. In July this year, the company raised $100 million in a series B round. Mandel-Brehm says the company is grateful for its relationship with current investors. In such times, when receiving new investments may be more tricky, it is important to nurture current investor relations and look for other external sources of growth, he says. Mandel-Brehm also expressed interest in collaborating with major pharmaceutical companies as long as their "mindsets were in alignment" with the company's goals.
A reduction in investment and further issues with inflated fuel and supply chain costs will continue to be a large issue for less established biotechs in 2023. "The prices of large items that have to be transported fuel is going to have an impact. That is not something that can be controlled," says Joan Koerber-Walker, the president and CEO of the Arizona Bioindustry Association.
Certain companies will struggle more than others with accruing investment from venture capital firms. Koerber-Walker discussed how the Inflation Reduction Act, introduced in 2022, may benefit biologics companies' funding plans going into the next year. She points out a provision that only protects pharmaceutical innovation for nine years, whereas innovation in biologics would be protected for 13 years. "If I'm an investor, that 13 years looks great," says Koerber-Walker, suggesting that there may be a shift towards more biologics investment.
Seeking external government support
In addition to private financing, pharmaceutical companies also often rely on funding from government agencies such as the National Institutes of Health and the National Science Foundation. However, Mandel-Brehm says the processes that are necessary to acquire grants can be sometimes "onerous".
Several region-specific nonprofits and government organizations also play a significant role in the life cycle of an SME. To build an advanced pharmaceutical manufacturing cluster in the Richmond-Petersburg area, the Alliance for Building Better Medicine aims to support the early growth of local pharmaceutical manufacturers. The US Department of Commerce's Economic Development Administration (EDA) awarded the organization $52.9 million as part of the Build Back Better Regional Challenge. Joy Polefrone, the executive director of the organization, says it aims to build a cluster of partners who are capable of manufacturing generic medicines. This includes essential medicines where the supply chains are at risk and medicines for populations where it doesn't make much sense for larger pharmaceutical companies to change their manufacturing procedures for such a small batch of medicines, she adds. Polefrone explains that such changes to key manufacturing processes are easier for smaller, less established biotechs and may be a solution to braving the tough economic climate.
Biotech SMEs also often rely on small grants and incubator spaces to support their development at early stages. An example of this is AZ Bio, which Koerber-Walker says provides limited funding, mentorship, and a yearly conference that allows pharmaceutical companies to improve their investor relations. Companies that have attended AZ Bio's White Hat Life Sciences Investor Conference have raised $1.8 billion in equity since it started in 2014.
The state of Arizona is indirectly supporting smaller and mid-sized biotech companies through its wider support of the state's life sciences sector, says Koerber-Walker. "In Arizona, over $24 billion has been invested in building the life sciences sector, and the state has invested over $1.5 billion." This $1.5 billion was invested in building the life sciences division at local universities and helping with the development of biotech businesses.
Faget gave advice for smaller to mid-sized pharmaceutical companies facing a mild recession next year. She says that "everybody has to focus in more and probably take a more conservative approach and take deeper diligence. In a more robust economy, you might be able to take some research risks that might be too expensive to do in the coming year".