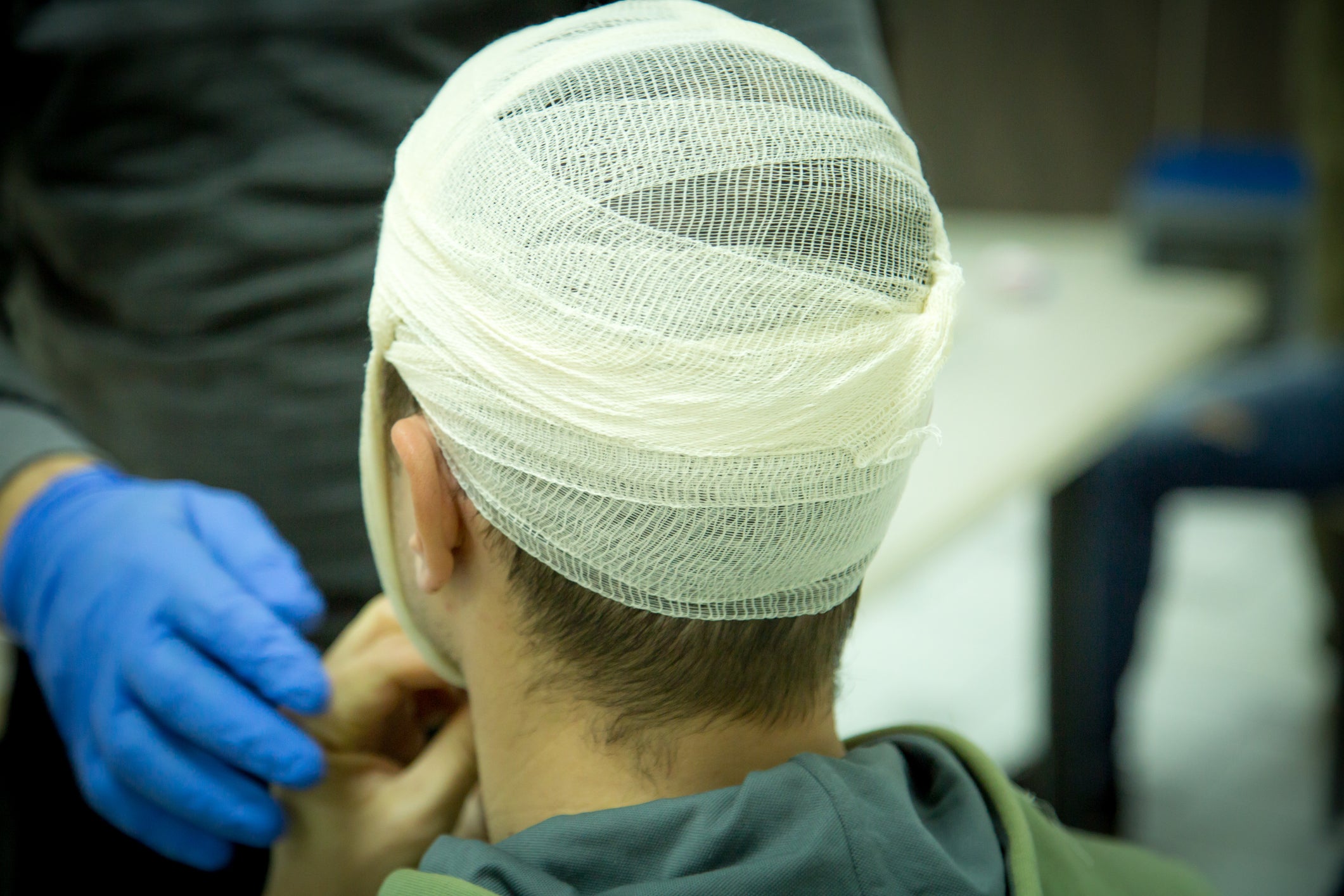 Last month saw two companies announce positive results from early-stage studies endeavoring to find a treatment for concussions, an area with no approved therapies.
On August 3, Oxeia Biopharmaceuticals reported positive interim Phase II results of its synthetic peptide OXE-103 that showed potential as a treatment. Full data will be presented at an upcoming conference. Only a week later, Odyssey Health shared Phase I data of its small molecule PRV-002 indicating it was safe in healthy subjects, paving the way for further studies.
An unmet need coupled with limited awareness
Both Oxeia and Odyssey cite a market demand for treatment options aimed at concussions given the absence of any approved treatments. While most people fully recover from concussions, a significant fraction encounters long-term complications, says Michel Baudry, PhD, professor of biomedical science at Western University of Health Sciences in Pomona, California. Baudry is also the chief scientific advisor at NeurAegis, a preclinical-stage company developing a concussion drug.
There can be serious downstream events after a concussion, like dementia, particularly with multiple concussions, explains Oxeia CEO Michael Wyand. Other complications include long-term impairments of cognitive, motor, and other brain functions, Baudry says.
According to the University of Pittsburgh Medical Centre, between 1.7 and 3 million concussions happen every year in the US from sports and recreation-related causes alone. Five out of 10 concussions are not reported.
This means that even a fraction of patients with serious symptoms make any treatment desirable, says Dr. Douglas Smith, professor of Teaching and Research in Neurosurgery at the University of Pennsylvania.
Wyand says that there is a difference between how concussions are viewed compared to other injuries, particularly in sports. "We have this odd approach. Your brain gets injured, and it is okay to keep going, just go home and rest. [But if] other parts of your body get injured, you have got to go in and get them imaged and have diagnoses made," he says.
To an extent, Wyand says potential patients need to be educated more about why they should seek early treatment. For its Phase II study, Oxeia recruited subjects who were persistently symptomatic within 28 days of injury. But it often takes a lot of time for patients to get through the healthcare system to a post-concussion clinic, Wyand says.
According to Dr. Douglas Fraser, paediatric critical care specialist at Western University, Canada, improvement in diagnostics would be important to tackle mild forms of traumatic brain injury (TBI) and concussion. Fraser serves as the chief medical officer (CMO) at neuroLytixs, a company developing diagnostic blood tests for concussions. Better diagnostics would confirm the condition and lower any further risk, he explains.
Many individuals who are symptomatic at time of injury continue to experience signs for weeks, which impacts their daily lives, Wyand says.
Development bogged down by complexity
While there is an unmet need, drug development remains slow due to neurological complexity.
"We are facing the same situation [that] Alzheimer's disease and a lot of brain disorders are facing….The mechanism is complicated. A lot of failures are the result of the fact that we do not really understand the underlying mechanisms," says Baudry.
Sometimes referred to as a mild TBI, concussion is a subtype of TBI, which is not as severe. Both concussions and TBIs are equally heterogenous, Fraser says. Smith describes concussion as a spectrum where some fully recover and do not require attention and others encounter consequences. Some companies develop treatments that are too broad and aimed at all forms of brain injury, but concussion remains unique, he says. Every brain injury develops differently, which makes this treatment development challenging, Fraser explains.
Nevertheless, there are multiple approaches being investigated. Oxeia's OXE-103 is a synthetic human ghrelin, which focuses on the hippocampus and looks at neuro-metabolic dysfunction and damage to axons. Although only in Phase I, PRV-002, a synthetic neurosteroid, has been reported to reduce symptoms such as memory impairment or sensory performance, and is meant to reduce swelling and inflammation in the brain. Earlier in the pipeline, NeurAegis's NA-184 inhibits the protease calpain-2, which is involved in neurodegeneration.
Other approaches include Neuronasal's through-the-nose drug based on N-acetylcysteine (NAC). Elsewhere, the Australian company Incannex is pushing its cannabinoid IHL-216A with favorable preclinical data into the first clinical study. In the past, compounds such as amitriptyline, gabapentin, or valproate were also investigated as potential treatments targeting concussion symptoms.
But past research in the wider TBI landscape has not been successful. The hormone progesterone was studied in a Phase II trial in moderate to severe acute TBI with positive results, but then had disappointing results in the subsequent stage.
Even convincing potential investors is challenging, says Baudry. NeurAegis is in the middle of a Series A round and plans to get its calpain-2 inhibitor NA-184 into a Phase I study by autumn 2023.
A one-size-fits-all solution, be it in diagnostics or therapy, will not likely materialise, says Fraser. Instead, the space should move to a personalised medicine approach, where using biomarkers to tailor treatments could play a role, Fraser adds.
"It is very conceivable that a single molecule will not end up being the solution," says Baudry.