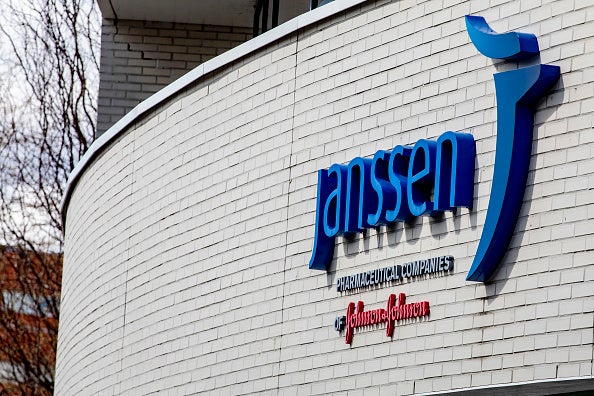 Janssen got another fillip in the race for the use of CAR-T therapies in earlier lines of multiple myeloma treatment following a late-breaking abstract presentation of positive data at this year's annual meeting of the American Society of Clinical Oncology (ASCO).
While the company, a subsidiary of Johnson & Johnson, announced that the trial met its primary endpoint in January 2023, the latest data presentation indicates that Carvykti (ciltacabtagene autoleucel), an autologous BCMA-directed CAR-T therapy, reduced the risk of progression/death by 74% in relapsed and refractory myeloma patients who received one to three lines of therapy.
The ASCO annual meeting is taking place 2–6 June in Chicago, Illinois.
In the Phase III CARTITUDE-4 study (NCT04181827), 73% of patients on Carvykti experienced a complete remission, while the overall response rate (ORR) was 85%. The median PFS was not reached in Carvykti-treated patients, while 76% of patients in this cohort reported a 12-month progression-free survival (PFS), as per the abstract (#LBA106), which was presented as part of an ASCO special session on 5 June.
The safety profile of Carvykti was roughly comparable to the standard of care, with 97% of patients on Carvykti experiencing grade 3 and grade 4 adverse events (AEs), compared to 94% of subjects in the standard of care cohort. The results from the study were also simultaneously published in The New England Journal of Medicine.
Carvykti is marketed for adult patients with refractory multiple myeloma who have received at least four other lines of treatment, following an approval by the US Food and Drug Administration (FDA) in February 2022. On 25 May, Janssen submitted a type II variation application to the European Medicines Agency (EMA) that would expand Carvykti's use in earlier lines for patients with relapsed and lenalidomide-refractory multiple myeloma based on CARTITUDE-4 data.
A major competitor to Carvykti in this space is Celgene's Abecma, known as idecabtagene vicleucel, which is approved for use in relapsed or refractory multiple myeloma patients after four or more prior lines of therapy. The FDA has already accepted the company's supplemental biologics license application (sBLA) for Abecma in the earlier setting, with a PDUFA date of 16 December 2023. The EMA has validated the company's type II variation application, based on an April 2023 company update. These applications are based on data from the Phase III KarMMa-3 trial (NCT03651128), where Abecma reduced the risk of disease/death by 51%. Celgene is a subsidiary of Bristol Myers Squibb.
According to a GlobalData Pharma Intelligence Centre consensus forecast, Abecma is estimated to earn global sales of $1.9 billion in 2029, while Carvykti could reach $5.73 billion in the same year.
GlobalData is the parent company of Pharmaceutical Technology.