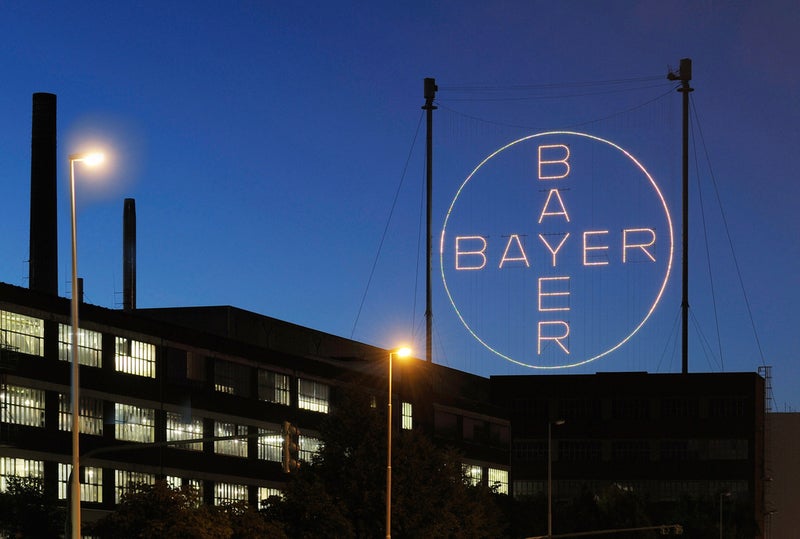 Bayer has committed $150m to build a cell culture technology centre at its pharmaceutical development and manufacturing site in Berkeley, California, US.
The new 40,000ft² single-use technology (SUT) biopharmaceutical manufacturing facility will support the development of biological therapies across various patient types. It will focus on oncology, cardiology and additional specialty care fields.
Bayer's existing Berkeley campus includes a recombinant Factor VIII manufacturing facility to produce haemophilia A treatments.
The new centre is expected to begin clinical production in 2021. It is intended to support pipeline candidates and also development of new assets resulting from the company's partnerships.
Bayer Pharmaceuticals product supply executive vice-president and head Wolfram Carius said: "This investment allows Bayer to expand our biologics development and launch capabilities, as we advance our R&D programmes internally and through strategic collaborations."
The company noted that the new facility will leverage automation, digital capabilities and single-use bioprocessing technologies to allow faster production of medicines.
"This investment allows Bayer to expand its biologics development and launch capabilities."
It has selected Fluor for design and construction, with GE Healthcare chosen to integrate its FlexFactory SUT technology platform into the centre.
Fluor will be responsible for engineering, procurement, construction management, commissioning, qualification and validation of the facility.
Integration of GE Healthcare's FlexFactory platform will be carried out via a collaborative subcontract with Fluor. GE will also supply all major unit operations, systems, ancillary equipment and components.
Furthermore, Fluor will be responsible for process integration across the facility and all related utilities.
Fluor life sciences and advanced manufacturing business line president Juan Hernandez said: "The facility's user-friendly, reconfigurable design will facilitate increased speed to market for new life-saving treatments."
Bayer operates multiple innovation hubs worldwide, including the Berkeley pharmaceutical development and manufacturing facility and an innovation centre in San Francisco, US.