Bringing an end to a 13-year deliberation on a whistleblower lawsuit, Biogen recently agreed to pay a $900 million settlement, amidst increased government alertness on pharmaceutical fraud.
In 2009, former Biogen employee Michael Bawduniak filed a lawsuit claiming that Biogen had violated the False Claims Act and the Anti-Kickback Statute by providing millions of dollars to healthcare providers (HCPs) as an incentive to prescribe three of its multiple sclerosis (MS) drugs. As per the US Department of Justice, Biogen paid remuneration in the form of training and consulting fees and speaker honoraria, to induce physicians to prescribe the company's drugs, in violation of the Anti-Kickback Statute.
Between 2009 and 2014, the time period of Biogen's alleged misconduct, the standard of care for MS involved the use of Biogen's immunomodulatory drugs such as Avonex (Interferon beta-1a), Tecfidera (dimethyl fumarate), and Tysabri (natalizumab). In 2009, Tysabri was performing well, having yielded $776 million in sales after being first approved in 2004, as per Biogen's 2009 financial filings. However, new MS drugs like Novartis' Gilenya, were going to soon enter the market and increase competition within the MS therapeutic landscape. Gilenya was the first approved oral MS therapy, while Avonex is delivered via biweekly injections and Tysabri requires intravenous infusion.
In the lawsuit, on behalf of the government, Bawduniak accused Biogen of suppressing Gilenya's sales by arranging speaker programs and conferences at the same time as Gilenya's launch events, preventing physicians from attending the events. From 1 January 2009 through 18 March 2014, Bawduniak also alleged that Biogen's kickback schemes led to the submission of hundreds of millions of dollars in false reimbursement claims for Biogen's MS drugs to government healthcare programs. These, along with other similar claims, meant Biogen owed potential damages of $1,036,900,151 to the US and the various States, as per court documents.
The $900 million dollar settlement was previously announced in June but has only been finalised on 26 September.
How well do you really know your competitors?
Access the most comprehensive Company Profiles on the market, powered by GlobalData. Save hours of research. Gain competitive edge.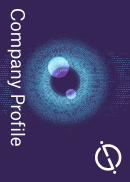 Company Profile – free sample
Thank you!
Your download email will arrive shortly
Not ready to buy yet? Download a free sample
We are confident about the unique quality of our Company Profiles. However, we want you to make the most beneficial decision for your business, so we offer a free sample that you can download by submitting the below form
By GlobalData
The US government has recently prioritized the pursuit of cases such as Biogen's as a warning to the industry to remain in compliance of the law. "I think that one of the government's intended effects of pursuing these cases is deterrence and invoking future more compliant behavior from the industry," says Jonathan Ferry, a partner at the Birmingham, Alabama-headquartered law firm Bradley Arant Boult Cummings.
Biogen's alleged False Claims Act violations
The False Claims Act is the American federal law that imposes liability on people and companies that defraud government organizations such as Medicare and Medicaid. This prevents fraud from being committed against the government. Under this law, relators such as Bawduniak can file lawsuits on behalf of the government. In the healthcare context, this includes claims for things that the government perceives as being not medically necessary. "An entity that is found liable for a False Claims Act violation has to pay back to the government three times what it received, subject to the law, plus additional penalties which are very substantial as well," says Ferry.
The Anti-Kickback statute is a criminal statute that can result in up to five years in prison and monetary penalties as well. "If you have a widespread anti-kickback violation, all the claims submitted are false and fraudulent, and the government wants all the money back from the act, including treble the damages amount," explains Ferry.
In 2020, the US Department of Health and Human Services (HHS) Office of Inspector General released a special fraud alert showing its skepticism surrounding speaker programs like those conducted by Biogen for its MS drugs. Ferry explains, "The government deems that [special fraud alert] as public notice to the industry that they are concerned about these public programs."
Ferry describes a popular solution among pharmaceutical companies. "Some companies try to separate the clinical educational programs from their sales programs, and the speaker programs are run through the clinical education programs. Having a dividing line between those can be helpful in mitigating risk and preventing the government from seeing it as fraud."
At the same time, companies need to prioritize their compliance programs. It is also important to ask whether doctors are being paid fair market value and if they are providing the services for which they're being compensated, he adds.
Biogen's activity in multiple sclerosis
Even before the whistleblower lawsuit, Biogen had been in a controversy related to its MS pipeline for different reasons. In 2005, Biogen withdrew Tysabri from the market following a clinical trial that resulted in two participants contracting progressive multifocal leukoencephalopathy (PML). However, Biogen was able to bring Tysabri back to the market in 2006, after providing evidence that the benefits of the drug outweighed its risk.
The company currently has three MS drugs in its pipeline. BIIB091 and BIIB107 are currently in Phase I, while a Phase II orelabrutinib trial (NCT04711148) is recruiting patients. BIIB091 and orelabrutinib are Burton's tyrosine kinase (BTK) inhibitors that acts by blocking the B-cell antigen receptor (BCR) signaling pathway. This prevents the development of B lymphocytes and macrophages, which contribute to the pathology of MS. BIIB107 is a monoclonal antibody that targets α4 integrins, which play a key role in MS pathology.
More recently, Biogen has been facing competition from dimethyl fumarate generics. Tecfidera was approved in 2013 to treat MS, and in August 2020, Mylan launched its first FDA-approved dimethyl fumarate generic to the market. On Monday, Biogen headed to the Supreme Court in an attempt to reinstate Tecfidera's patent, but was unsuccessful. In light of this recent settlement, Ferry predicts that Biogen may begin "revising their practices, so that they could not be accused of this in the future, to try and stay ahead of a potential problem."
The size of the settlement is expected to spur the pharmaceutical space into some action. "When you see a number come out that was involved in a settlement, people notice it and it brings forth the risks involved in these [speaker] programs," says Ferry.