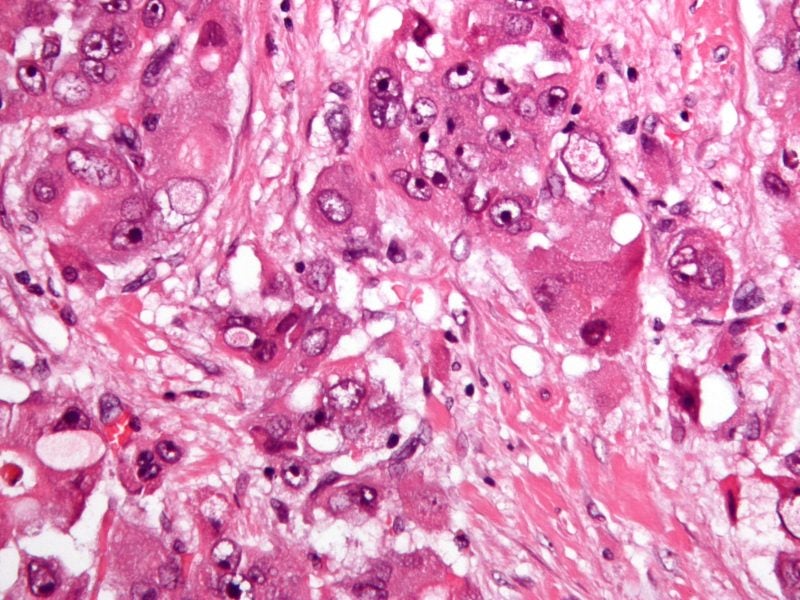 Bristol Myers-Squibb (BMS) has announced that its blockbuster cancer drug Opdivo (nivolumab) has failed to reach its primary endpoint in the Phase III CheckMate-459 trial.
This trial compared Opdivo with sorafenib, the current standard of care, in patients with unrespectable hepatocellular carcinoma. Opdivo did not achieve statistically significant improvement in overall survival (OS), which was the primary endpoint; full results will be presented at an upcoming meeting.
However, BMS noted that its drug showed a clear trend towards improvement in OS for HCC patients in this CheckMate study. Secondary endpoints in the trial included overall response rate and progression-free survival.
BMS gastrointestinal cancers development lead Ian M. Waxman said: "We remain confident in the important role of Opdivo for the treatment of patients with HCC and look forward to evaluating insights garnered from this trial with the goal of ensuring patients with liver cancer have the opportunity to achieve the best possible outcomes."
Opdivo is also being studied for this indication as a monotherapy in the adjuvant setting in CheckMate-9DX and in combination with Yervoy in CheckMate-040.
Clínica Universidad de Navarra, Pamplona, Spain liver unit head said: "We are encouraged by the promising efficacy and safety trends seen with Opdivo in CheckMate-459, especially as HCC is a devastating and difficult-to-treat cancer, for which there have been no significant advances over sorafenib, a standard treatment, in more than a decade."
HCC is the most common form of liver cancer, however, treatment options are limited with standard of care only adding a three month survival benefit over placebo.
Opdivo is approved both alone and in combination with Yervoy for a range of oncology indications globally, including non-small cell lung cancer, metastatic melanoma and renal cell carcinoma.
BMS is continuing to investigate this programmed death-1 (PD-1) checkpoint inhibitor in further oncology indications. Some of these have been successful, but recently Opdivo failed in the Phase III CheckMate-498 glioblastoma trial.