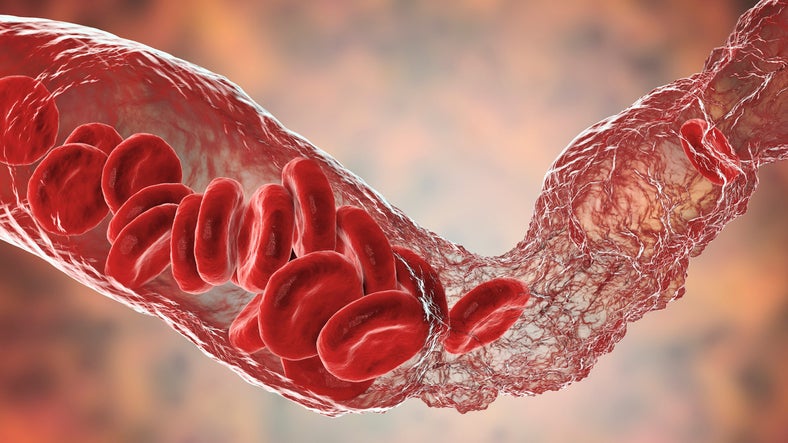 The US Food and Drug Administration (FDA) has granted Centessa Pharmaceuticals' activated Protein C (APC) inhibitor SerpinPC a fast track designation for treating haemophilia B.
SerpinPC causes the inhibition of coagulation factor XIV, which leads to an increase in thrombin production, speeding up the clot formation process. Centessa is exploring Serpin PC in a registrational program consisting of several trials, including the observational Phase II PRESent-5 clinical trial (NCT05605678).
In February, Centessa presented additional data from the Phase IIa Serpin PC study (NCT04073498) at the 16th Annual Congress of the European Association for Haemophilia and Allied Disorders (EAHAD), showing that there were no treatment-related adverse events observed. The multicentre, first-in-human study also investigated the the drug's actions in the body and how drug levels vary in the blood over time. In its Q1 report, Centessa stated plans to present more data from part five of the open-label expansion of the Phase IIa study, subject to completion, at an undisclosed scientific meeting in 2023.
Haemophilia B is a clotting disorder caused by a coagulation factor IX deficiency. Reportedly, Haemophilia B affects one in every 25,000 male births. Currently, the standard of care for haemophilia involves the injection of missing coagulation factors, providing short-term relief from the condition. However, patients require regular treatments to manage the condition. Centessa and other companies are investigating long-term disease-modifying therapies to reduce the disease burden for haemophilia B patients. For example, in November 2022, the FDA approved CSL Behring's adeno-associated virus vector-based gene therapy, Hemgenix (etranacogene dezaparvovec) as the first gene therapy for haemophilia B.
The FDA's fast track designation is designed to speed up the regulatory process to allow faster drug development and review to fill unmet needs. In a press release, Centessa's CEO Dr. Saurabh Saha said, "We believe SerpinPC has the potential to be a first-in-class subcutaneously administered therapy with a differentiated safety profile for persons with haemophilia B, subject to review and approval."