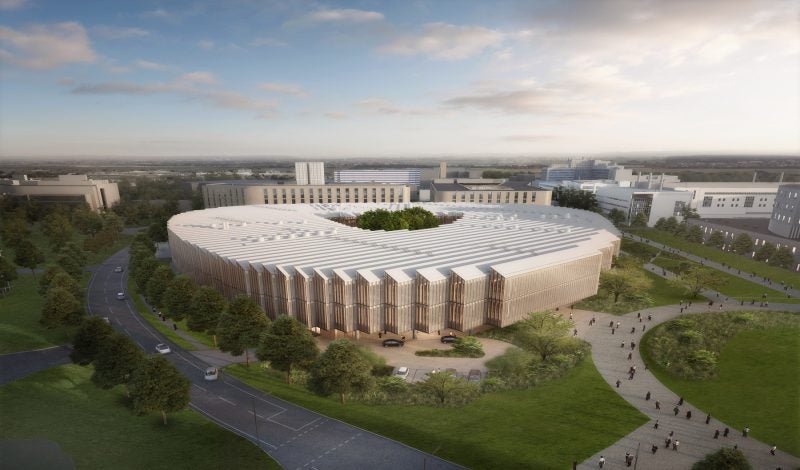 National Medical Products Administration in China has approved AstraZeneca's Imfinzi (durvalumab) as the first-line therapy for extensive-stage small-cell lung cancer (ES-SCLC) in adults.
Imfinzi is indicated for use with standard of care (SOC) platinum chemotherapy of etoposide in combination with carboplatin or cisplatin.
A human monoclonal antibody, Imfinzi attaches to and hinders PD-L1 interaction with PD-1 and CD80. This mechanism addresses the tumour's immune-evading methods and releases immune response inhibition.
In March last year, the US Food and Drug Administration (FDA) approved Imfinzi for ES-SCLC in adults.
Apart from approvals for ES-SCLC and unresectable, Stage III non-small cell lung cancer, Imfinzi is authorised in various countries for treating advanced bladder cancer in people who have already received therapies.
The latest approval in China is supported by positive data from the Phase III CASPIAN trial of the drug.
The randomised, open-label, multi-centre, international trial enrolled 805 ES-SCLC patients at more than 200 sites in 23 countries.
Data from the trial showed that Imfinzi plus SOC provided statistically significant and clinically meaningful improvement in overall survival (OS) as against SOC alone.
Furthermore, data from the cohort of patients in China were in line with the international data.
AstraZeneca Oncology business unit executive vice-president Dave Fredrickson said: "Today's approval of Imfinzi plus chemotherapy brings an important global standard of care to patients with extensive-stage small-cell lung cancer in China, who have had few treatment options and a dire prognosis.
"This is also the first time physicians have had the choice to combine immunotherapy with cisplatin, a preferred chemotherapy in this setting in China."
In June 2019, the company reported that the CASPIAN trial met the primary goal of OS for Imfinzi plus chemotherapy by lowering mortality risk by 27% versus only chemotherapy.
At present, Imfinzi is being analysed in Phase III ADRIATIC trial following concurrent chemoradiation in limited-stage SCLC patients.
In February, AstraZeneca announced the voluntary withdrawal of Imfinz indication in the US for previously treated adult patients with locally advanced or metastatic bladder cancer.