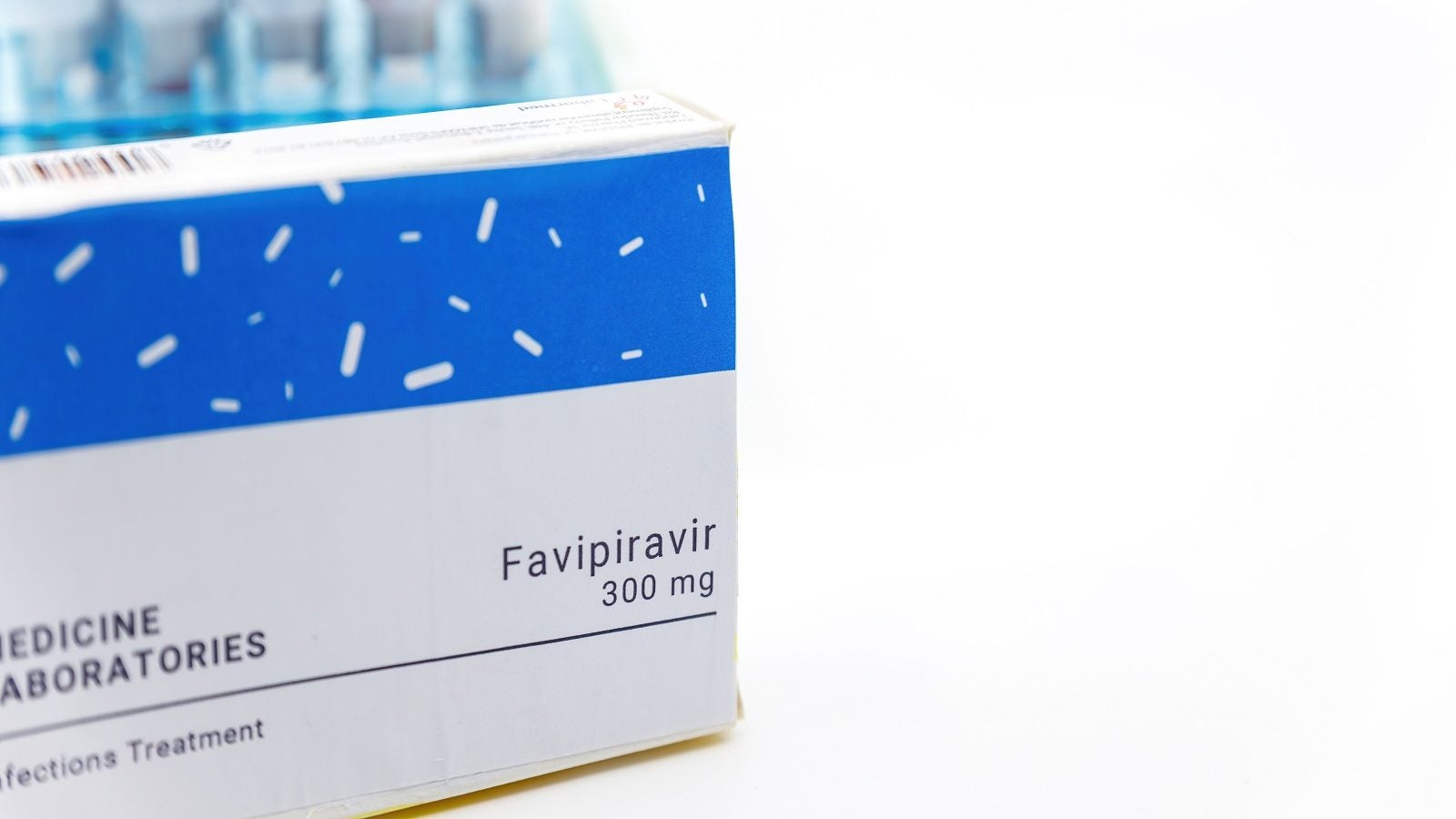 ---
Visit our Covid-19 microsite for the latest coronavirus news, analysis and updates
---
Follow the latest updates of the outbreak on our timeline.
Zhejiang Hisun Pharmaceutical's anti-viral drug Favilavir (Favipiravir) has been approved as an investigational therapy to treat the coronavirus, reported local media.
Initial media reports said that the drug secured regulatory approval as a coronavirus medicine. However, updated reports say the company received a clinical trial approval to test Favilavir in Covid-19 patients.
The National Medical Products Administration approval document said the company met requirements to manufacture the generic version of Favipiravir but requires to further work on pharmacy and clinical pharmacology research.
Favilavir is approved for marketing in the treatment of influenza and is one of the three drugs showing efficacy against the coronavirus in human trials.
According to China National Center for Biotechnology Department head Zhang Xinmin, Favilavir demonstrated encouraging profile with mild adverse reactions in coronavirus patients in trials in Shenzhen, Guangdong province.
The remaining two drugs showing efficacy are anti-malaria drug chloroquine and Gilead's experimental drug remdesivir.
---
See all Coronavirus vaccines and drugs in the pipeline
---
Chloroquine, an existing medicine, is under assessment in more than 100 patients at over ten hospitals in Beijing and Guangdong province. Plans for an additional study in Hunan province are underway.
Meanwhile, Gilead's drug is said to be under trials at more than ten medical institutions in Wuhan, the epicentre of the Covid-19 outbreak.
A study by the US National Institutes of Health (NIH) revealed that remdesivir could prevent the Middle East respiratory syndrome coronavirus (MERS-CoV), a type of coronavirus in monkeys, offering hope for China trials.
Earlier this month, the Wuhan Institute of Virology filed an application seeking a new patent on remdesivir.