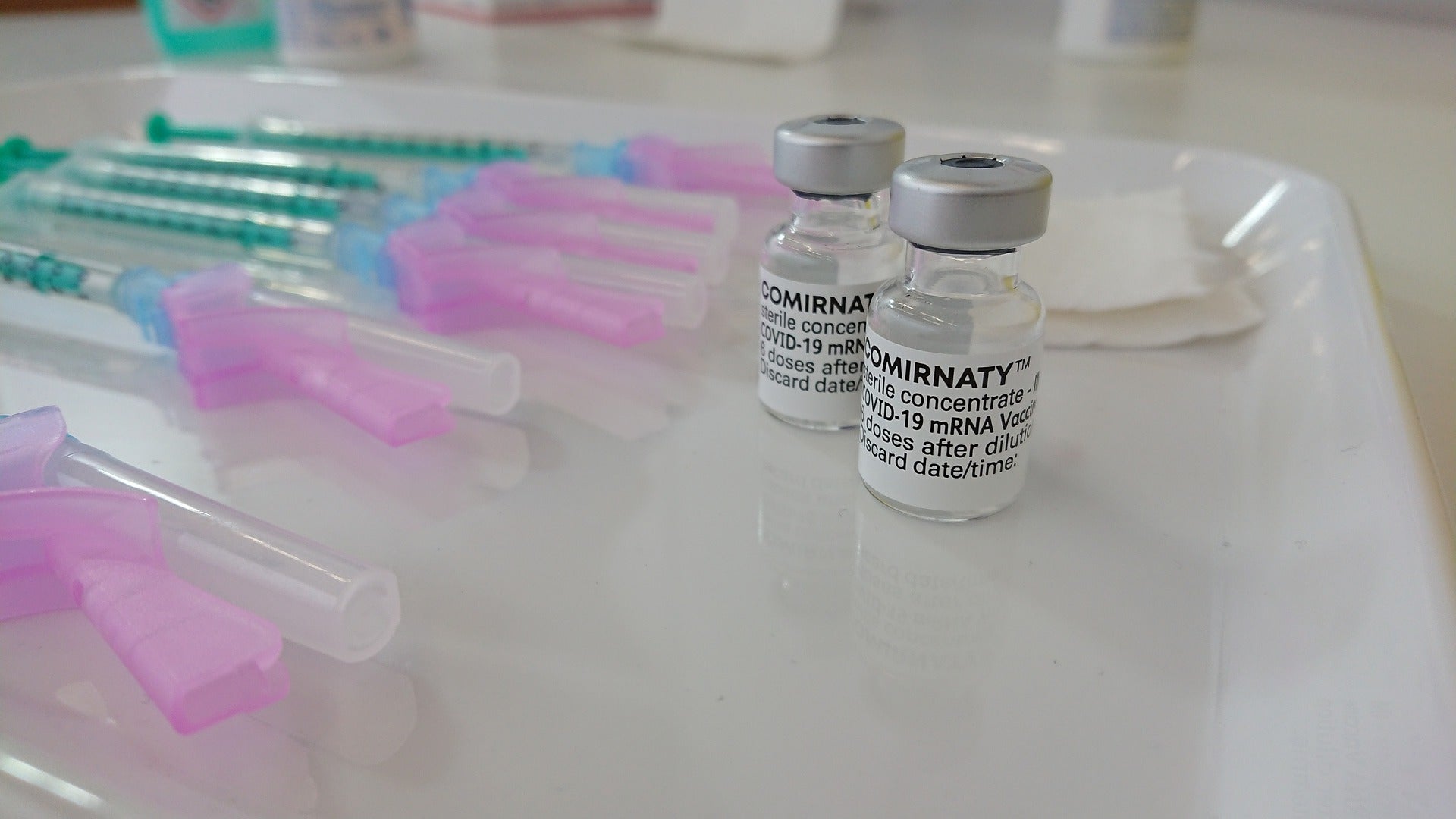 The European Medicines Agency's (EMA) Committee for Medicinal Products for Human Use (CHMP) has recommended the EU approval for Pfizer-BioNTech's Covid-19 vaccine booster dose.
The booster dose will be administered to individuals aged 18 years and above at least six months after they receive their second dose.
BioNTech stated that the CHMP recommendation is supported by data from the clinical programme, which assessed the tolerability, safety and immunogenicity of the booster dose of the Covid-19 vaccine Comirnaty.
The data showed that an extra dose of the vaccine has increased the ability to produce antibody titers against the SARS-CoV-2 virus, in addition to the Beta and Delta variants.
BioNTech noted that the reactogenicity profile of the vaccine within seven days after administering the booster dose was mild to moderate.
However, the frequency of reactions was similar to or lower than after two Covid-19 vaccine doses.
The companies will continue to supply the European Commission (EC) with the vaccine and with the sufficient volume for boosters as part of their existing agreement.
BioNTech said in a statement: "The companies do not expect the introduction of booster doses in the US and the EU, if authorised, to impact the existing supply agreements in place with governments and international health organisations around the world."
Developed by BioNTech and Pfizer, Comirnaty is based on the former's messenger RNA (mRNA) technology.
The vaccine secured the EC's conditional marketing authorization (CMA) for use in people aged 12 and above.
BioNTech holds marketing authorisation for the vaccine in the US, the EU, the UK and Canada, along with emergency use authorizations (EMAs) in the US and other countries, together with Pfizer.
The EC is expected to disclose its final decision regarding the update to its CMA for the use of a booster shot soon.
Once the decision is in place, it will be applicable to all 27 member states in the EU with immediate effect.
Recently, Pfizer and BioNTech received EUA from the US Food and Drug Administration (FDA) for the Covid-19 vaccine booster shot for people aged 65 years and above.