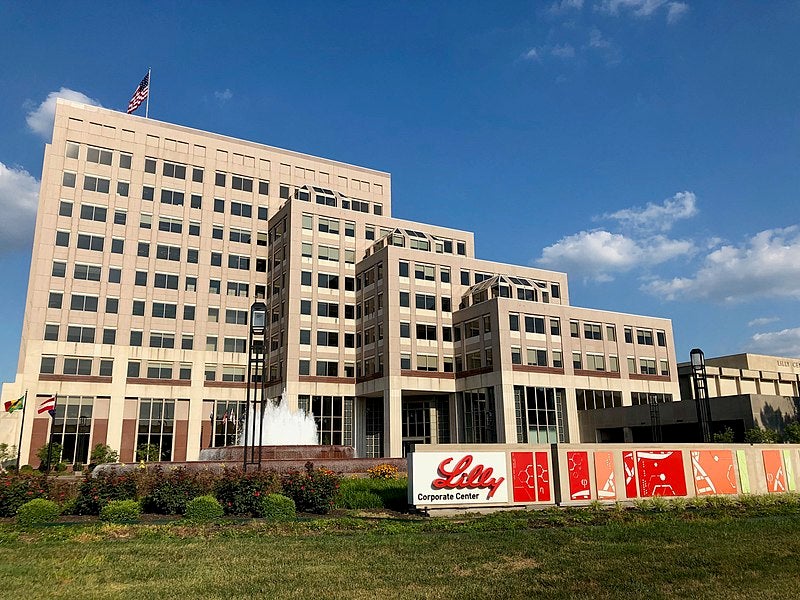 Eli Lilly and Company has reported worldwide revenue of $6.806bn for the first quarter of this year, a 16% rise compared with the same quarter of last year.
For its Covid-19 antibodies, the company recognised global revenue of $810.1m during the quarter.
Trulicity, Verzenio, Olumiant, Tyvyt, Emgality, Jardiance, Retevmo, Cyramza and Taltz, the company's key growth products, contributed 8% points of revenue growth and represented nearly 46% of total revenue for the first quarter.
Eli Lilly and Company's US revenue rose 18% to $3.941bn while revenue outside the country rose 13% to $2.864bn.
In the first quarter of this year, the company recognised US revenue of $650.6m for Covid-19 antibodies.
Total operating expenses during the quarter witnessed an 11% increase to $3.261bn compared with the same period last year.
Research and development (R&D) expenses in the quarter increased 21% to $1.685bn, driven primarily by nearly $220m of expenses for Covid-19 antibody therapies and baricitinib in addition to higher expenses for late-stage assets.
Eli Lilly and Company chairman and CEO David Ricks said: "In the first quarter of 2021, Lilly continued to advance our core business and make strategic progress to drive future growth, all while delivering hundreds of thousands of doses of our Covid-19 antibodies to patients and receiving new data for our monoclonal antibody therapies and new authorisations around the world to help fight the Covid-19 pandemic.
"We also had a remarkable quarter in R&D beyond our Covid-19 efforts, reading out key late-stage successes with mirikizumab in ulcerative colitis, donanemab in Alzheimer's, tirzepatide in diabetes and baricitinib in alopecia areata while early-stage research continued to deliver and advance exciting clinical-stage molecules across our core therapeutic areas."
Operating income in the first quarter stood at $1.155bn compared to $1.591bn in the first quarter of the previous year.
Revenue for this year is expected to be between $26.6bn and $27.6bn, including an estimated $1bn to $1.5bn from therapies related to Covid-19.