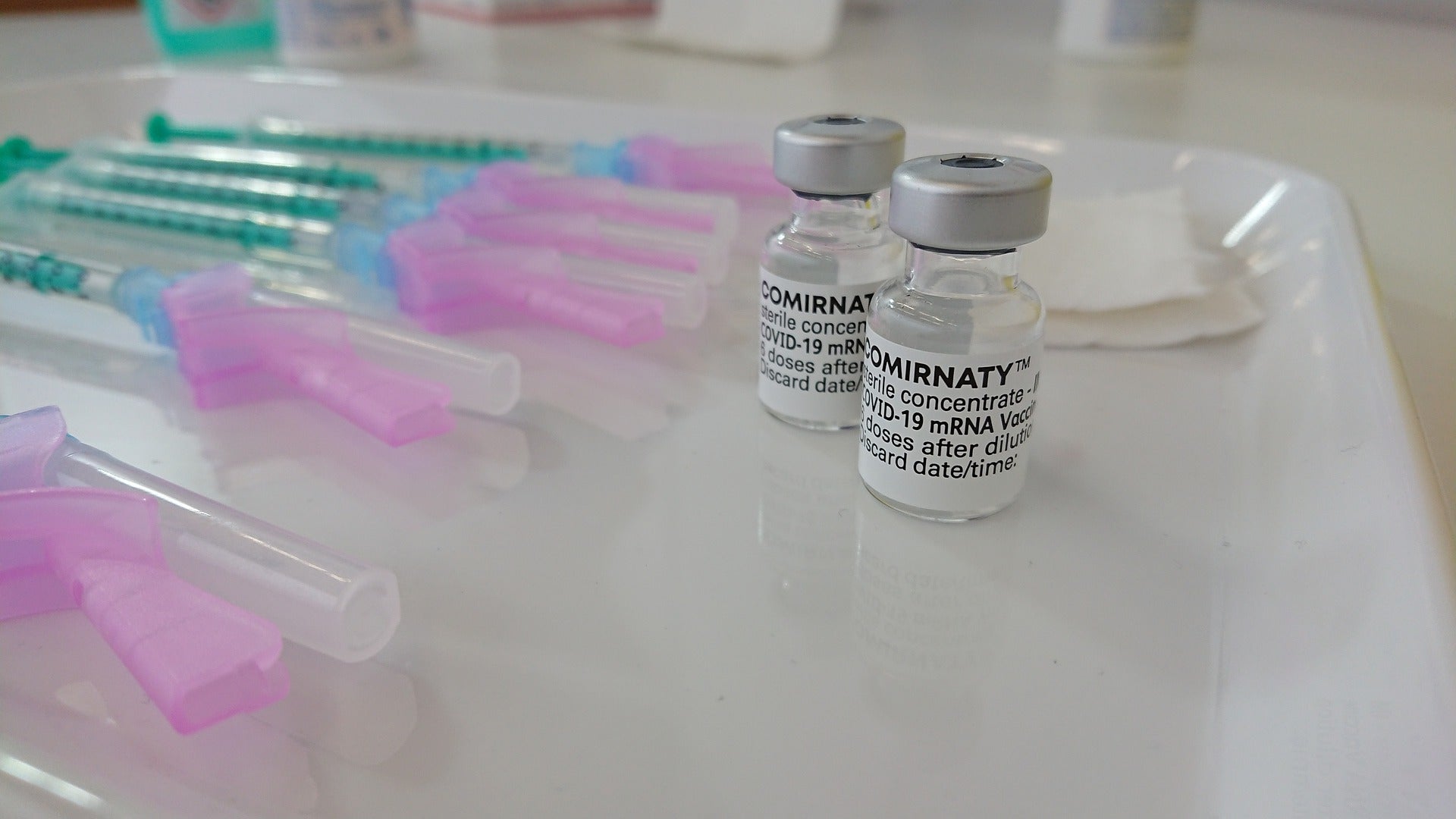 The European Medicines Agency (EMA) has commenced evaluation of an application submitted by Pfizer and BioNTech seeking an update to conditional marketing authorization (CMA) for the use of a booster shot of their Covid-19 vaccine, Comirnaty.
A messenger ribonucleic acid (mRNA) vaccine, Comirnaty was granted a CMA by the European Commission in December last year.
The third or booster shot is intended to be administered six months after the second dose in individuals aged 16 years or above, Pfizer noted.
The variation submitted by Pfizer and BioNTech comprises results from a Phase III clinical trial in 306 subjects aged 18 to 55 years who received a booster shot.
Subjects were administered the third dose between 4.8 and eight months following the primary vaccination regimen of two doses and were followed up for 2.6 months.
According to the trial findings, booster shot induced substantially greater SARS-CoV-2 neutralising antibody titers against the wild-type strain versus levels reported after the primary regimen.
Furthermore, Phase I data of the booster were submitted, which demonstrated a similar pattern of responses against the wild-type, Beta and Delta variants.
The reactogenicity profile was generally mild to moderate within seven days following the booster dose.
EMA's Committee for Medicinal Products for Human Use (CHMP) will conduct an expedited analysis of data submitted, the agency noted.
The committee will recommend if updates to the product information are suitable, with an outcome anticipated within the following few weeks.
If supplementary data is required, the EMA will inform the same to the companies.
Last month, Pfizer and BioNTech initiated a rolling submission of a supplemental biologics license application (sBLA) to the US Food and Drug Administration (FDA) for the Comirnaty booster shot to prevent Covid-19 in people aged 16 years or above.
The companies also intend to file the booster data with various other regulatory agencies soon.
Meanwhile, the EMA is additionally analysing Covid-19 booster data for mRNA vaccines, Comirnaty and Moderna's SpikeVax, in severely immunocompromised individuals.