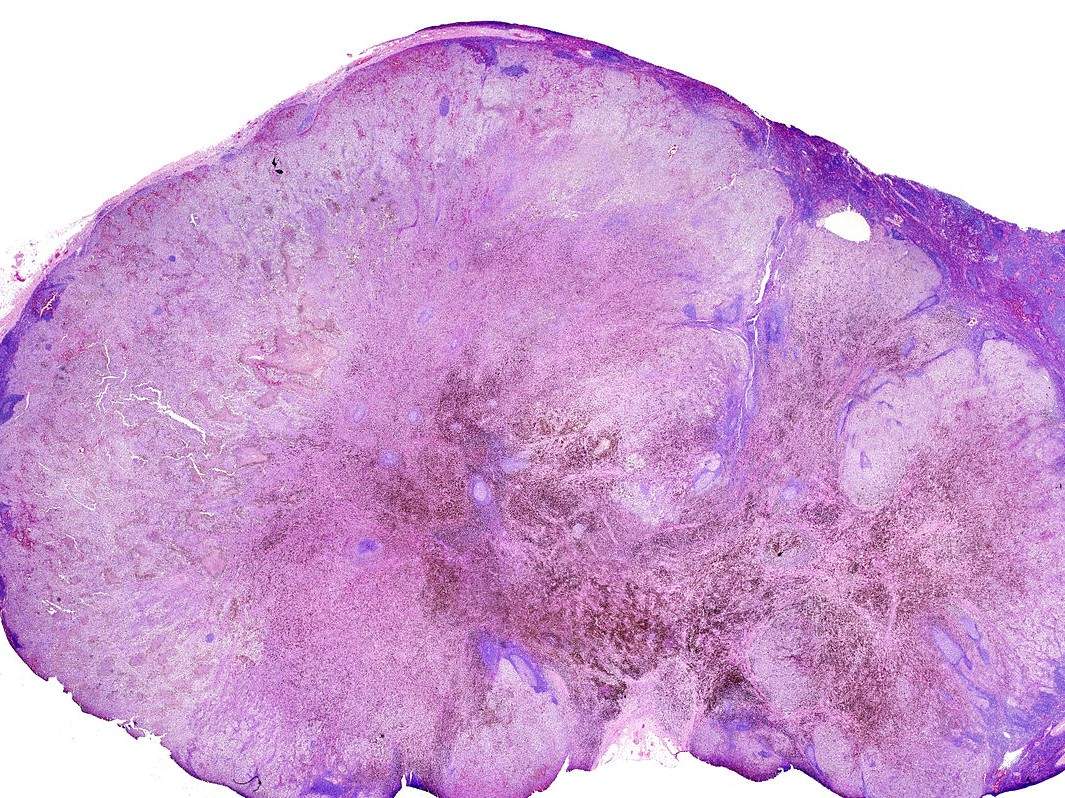 The European Medicines Agency's (EMA) Committee for Medicinal Products for Human Use (CHMP) has recommended expanding the current approval of Bristol-Myers Squibb's Opdivo (nivolumab) to include adjuvant treatment of adult patients with melanoma with the involvement of the lymph nodes or metastatic disease, who have undergone complete resection.
CHMP's recommendation will be reviewed by the European Commission (EC), the authority that approves all medicines in the European Union.
The decision was based on Bristol-Myers Squibb's Phase 3 CheckMate-238 trial, which is an ongoing, randomised, double-blind study that compares Opdivo with the company's already approved CTLAA class immunotherapy Yervoy (ipilimumab) on patients who have undergone complete resection of stage IIIB/C or stage IV melanoma.
The study included 906 patients with half taking four doses of Opdivo and half taking the same amount of Yervoy every three weeks until week 24 and then every 12 weeks.
Bristol-Myers Squibb melanoma and genitourinary cancers development lead Arvin Yang said: "This positive opinion supports the potential of Opdivo in the adjuvant setting to prevent relapse and progression to an advanced stage.
"We look forward to the upcoming EC decision and the potential opportunity to bring Immuno-Oncology treatment options to more patients across the European Union."
Opdivo is a programmed cell death-1 (PD-1) immune checkpoint inhibitor, which means it is designed to harness the body's immune system and help to restore anti-tumour immune response.
CHMP's recommendation represents the first time a PD-1 inhibitor has been approved as an adjuvant treatment for any type of cancer and the latest success for Opdivo in its oncological race with Merck's PD-1 Keytruda.
The decision by the EMA follows the US Food and Drug Administration's (FDA) expansion of Opdivo to include the adjuvant treatment of patients with melanoma in December 2017. Whereas the FDA announced on 25 June this year it would review Merck's biologics licence application for the drug as an adjuvant therapy for an advanced form of the cancer.
In July 2014, Opdivo became the first PD-1 inhibitor to receive regulatory approval. It is now approved in more than 60 countries worldwide. Monotherapy with Opdivo is approved to treat BRAF V600 mutation-positive and wild-type unresectable or metastatic melanoma, non-small cell lung cancer with progression on or after platinum-based chemotherapy, advanced renal cell carcinomas (RCC) with prior anti-angiogenic therapy and classical Hodgkin lymphoma that has relapsed or progressed after other treatments among others.
A combination regimen of Opdivo and Yervoy was approved in October 2015 to treat metastatic melanoma; it is now approved in more than 50 countries. Combination therapy is also approved for intermediate or poor risk, previously untreated advanced RCC.