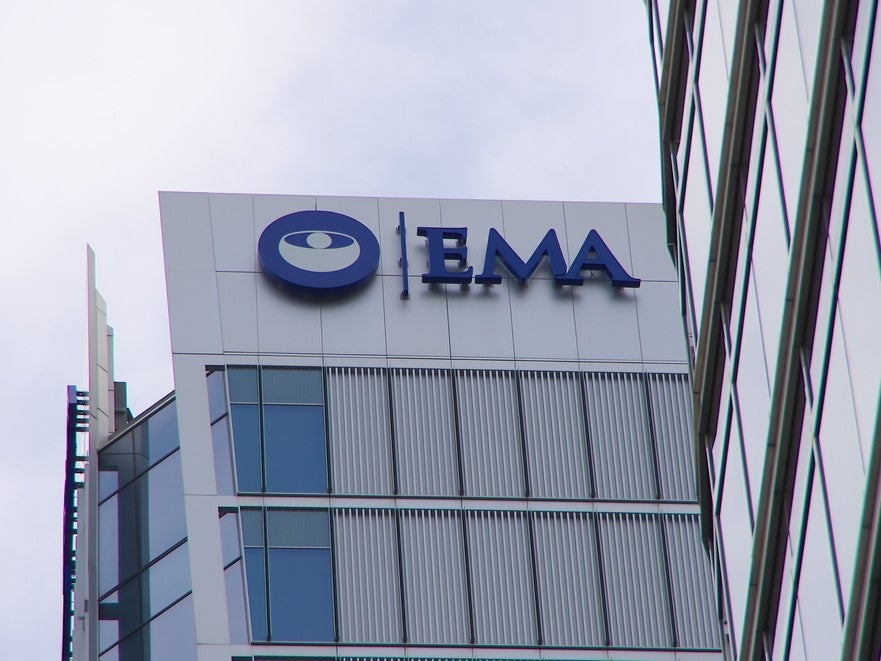 The European Medical Agency (EMA)'s Committee for Medicinal Products for Human Use (CHMP) has recommended eight medicines for approval at its February meeting; the last in its London headquarters before the agency moves to Amsterdam as a result of Brexit.
Three of the medicines were granted conditional marketing authorisation, meaning the manufacturer must provide comprehensive clinical data related to the product in the future.
These are Portola Netherlands' Ondexxya (andexanet alfa), an antidote for adult patients taking anticoagulants apixaban or rivaroxaban, Akcea Therapeutics' Waylivra (volanesorsen), the first medicine to treat rare genetic disorder chylomicronaemia syndrome. As well as Pfizer's Lorviqua (lorlatinib) indicated for anaplastic lymphoma kinase-positive advanced non-small cell lung cancer (NSCLC).
Three products were granted a positive opinion by the CHMP, a crucial step towards final marketing authorisation by the European Commission. The products are BioMarin's Palynziq for patients aged 16 and above with rare, inherited metabolic disease phenylketonuria, as well as Zynquista (sotagliflozin), an adjunct to insulin for certain type 1 diabetes patients, and Skyrizi (risankizumab) indicated for psoriasis.
The remaining two medicines recommended were GlaxoSmithKline's Dectova (zanamivir), which was granted marketing authorisation in exceptional circumstances for complicated influenza, and Teva's generic Pazenir (paclitaxel) indicated for metastatic breast cancer and NSCLC.
The CHMP also recommended an extension of therapeutic indication for five drugs, including Sanofi's Dupixent as an add-on maintenance treatment for patients 12 years and older with rare forms of asthma.
AstraZeneca's Lynparza, Chiesi Farmaceutici's Riarify and Trydonis, as well as Gilead's Viread, also saw indication extensions. Breast cancer was added to Lynparza's indications, Riarify and Trydonis can now treat a larger chronic obstructive pulmonary disorder patient group, and hepatitis B was added to Viread's indications.
CTI Life Sciences withdrew its application for marketing authorisation for Epjevy (pacritinib citrate) to treat symptoms of myelofibrosis in patients with thrombocytopenia. The EMA said that before the withdrawal, the CHMP had some concerns about the effectiveness of the drug and it could not have been approved for this indication.
The company withdrew Epjevy on the basis it could not generate additional data required to support a successfully CHMP opinion in the required timeframe.