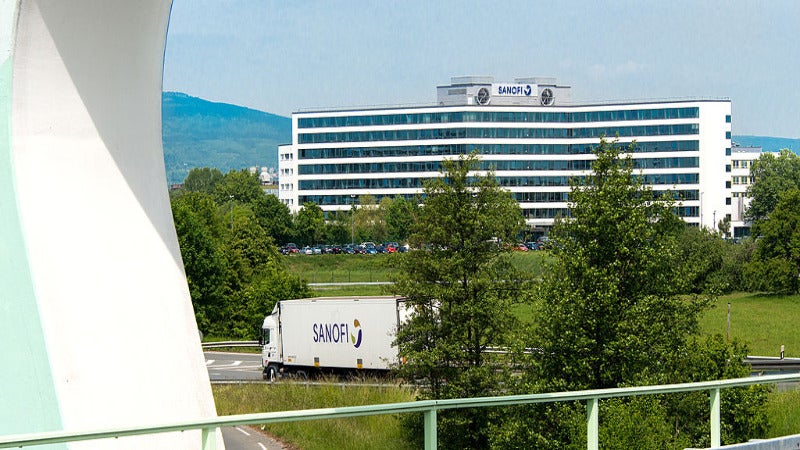 The US Food and Drug Administration (FDA) has agreed to review the biologics licence application (BLA) of Sanofi's isatuximab to treat relapsed/refractory multiple myeloma (RRMM) patients.
The regulator is expected to provide a decision by 30 April of next year.
Isatuximab is an investigational monoclonal antibody designed to target a specific epitope on the CD38 receptor of a plasma cell.
The compound is intended to induce distinct mechanisms of action that could directly promote programmed tumour cell death or apoptosis and immunomodulatory activity.
Multiple myeloma impacts more than 138,000 people worldwide. It is considered as the second most common hematologic malignancy with a high relapse rate.
Both the FDA and European Medicines Agency (EMA) granted orphan designation to isatuximab in RRMM. Earlier this year, the EMA accepted the drug's marketing authorisation application for review.
The BLA accepted by the FDA includes positive data from the open-label Phase III ICARIA-MM clinical trial that assessed isatuximab in combination with pomalidomide and a low dose of dexamethasone.
During the study, the drug was administered intravenously every week for four weeks, then every other week in 28-day cycles.
ICARIA-MM met its primary endpoint demonstrating prolonged progression-free survival in patients treated with isatuximab combination.
The trial is said to be the first positive randomised Phase III trial to test an antibody in this combination. Trial data was presented at the 2019 American Society of Clinical Oncology Annual Meeting and the 2019 European Society of Hematology Annual Meeting.
Currently, the drug is being further studied in different Phase III trials in combination with current standard treatments in patients with relapsed/refractory or newly diagnosed multiple myeloma.
In addition, isatuximab is being investigated for the treatment of other hematologic malignancies and solid tumours.