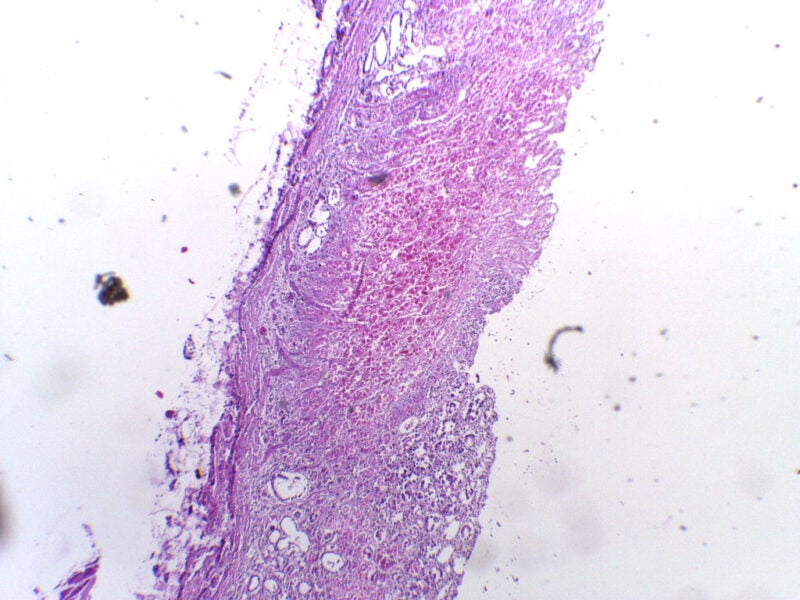 The US Food and Drug Administration (FDA) has granted approval for Azurity Pharmaceuticals' Konvomep (omeprazole and sodium bicarbonate for oral suspension) to treat active benign gastric ulcer.
Konvomep is also indicated for lowering the upper gastrointestinal bleeding risk in critically ill patients.
It is a combination of a proton pump inhibitor (PPI), omeprazole, and sodium bicarbonate.
The company plans to make Konvomep available commercially in pharmacies across the country in the first quarter of next year.
Azurity Pharmaceuticals CEO Richard Blackburn said: "We are very pleased that patients will soon have access to this FDA-approved oral liquid formulation option of a commonly prescribed proton pump inhibitor.
"Patients are our priority, and our purpose is to bring them new formulations that help them benefit from established medicines.
"Konvomep may give patients, particularly patients with difficulty swallowing pills or capsules, an option for treatment tailored to their needs."
A pharmaceutical firm, Azurity focuses on developing new products for the special requirements of overlooked patients.
Currently, the company has products across the cardiovascular, endocrinology, neurology, gastro-intestinal, institutional and orphan markets.
In July, the FDA granted approval for Azurity's Zonisade (zonisamide oral suspension) 100mg/5mL as an adjunctive treatment for partial seizures in adults as well as paediatric epilepsy patients aged 16 years and above.
Given once or twice a day, Zonisade is said to be the first zonisamide formulation for oral liquid dosing to receive FDA approval in this indication.
Zonisamide's efficacy and tolerability were validated in three placebo-controlled, double-blind, multicentre trials.
To date, the safety of efficacy of the therapy is not validated in people aged below 16 years.