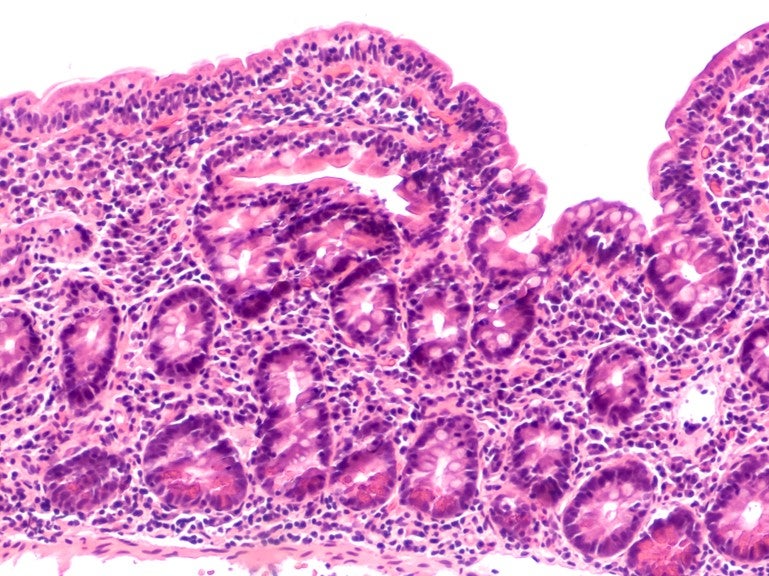 Clinical-stage company ImmusanT's therapeutic vaccine candidate Nexvax2 has been granted fast track designation by the US Food and Drug Administration (FDA).
ImmusanT uses its trademarked Epitope-Specific Immuno-Therapy (ESIT) platform to create its pipeline of peptide-based immunomodulatory vaccine therapies indicated for autoimmune diseases.
Nexvax 2 is the company's lead product and is indicated for celiac disease patients carrying the HLA-DQ2.5 immune recognition genes, which represents 90% of the celiac population.
The vaccine, which is administered through subcutaneous injection, consists of three short peptides representing gluten-derived immune-activating epitopes in the gene. It works by reprogramming T cells so they do not trigger an inflammatory response.
ImmusanT CEO Leslie Williams said: "We view the fast track designation for our lead candidate, Nexvax2, as a testament to the significant need for bringing therapeutic solutions to patients with celiac disease as quickly as possible.
"Currently, there are no disease-modifying therapies for this condition, and the only solution for patients is strict adherence to a lifelong, gluten-free diet. Our hope is that by helping restore immune tolerance towards gluten, Nexvax2 will improve quality of life and prevent the serious complications of chronic gluten exposure in celiac disease patients."
The company is currently recruiting participants in its global, randomised, placebo-controlled phase II RESET study.
ImmusanT chief medical officer Ken Truitt said: "In earlier phase I studies assessing Nexvax2, a relationship between dosing schedule, pharmacokinetics and systemic biomarkers as a pharmacodynamic readout in ESIT was demonstrated for the first time."
"We have high hopes that immunomodulation with Nexvax2 can help the majority of celiac patients live without fear of inadvertent gluten exposure and associated health problems."
The company is also in the process of creating ESIT-based vaccines for type 2 diabetes, as well as other undisclosed indications.