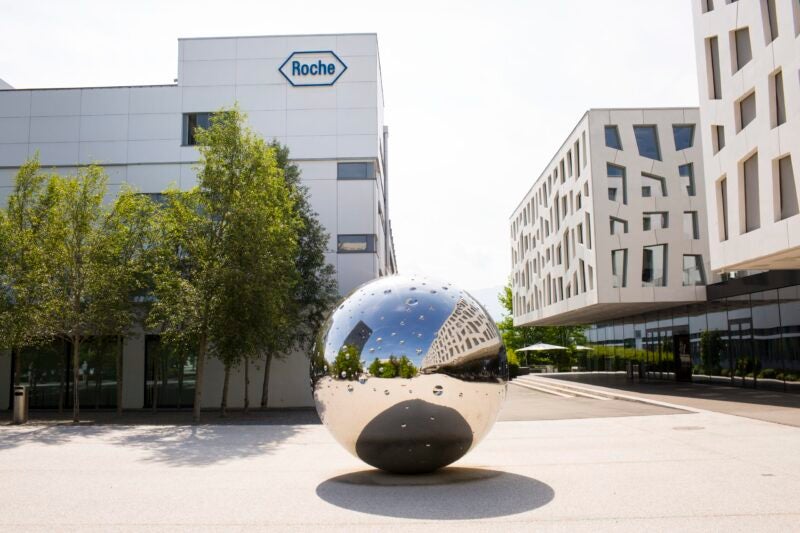 The US Food and Drug Administration (FDA) has accepted Roche's supplemental Biologics License Application (sBLA) for Polivy (polatuzumab vedotin-piiq) plus Rituxan (rituximab), cyclophosphamide, doxorubicin and prednisone (R-CHP) to treat priorly untreated diffuse large B-cell lymphoma (DLBCL) patients.
Roche expects a decision on the approval from the regulatory authority by 2 April next year.
The application is based on findings from the randomised, global, placebo-controlled, double-blind Phase III POLARIX clinical trial.
It analysed the safety, efficacy and pharmacokinetics of Polivy plus R-CHP compared to R-CHP plus vincristine (R-CHOP) in 879 subjects.
According to the findings, a clinically meaningful improvement in progression-free survival (PFS) following treatment with Polivy plus R-CHP was observed versus R-CHOP, the existing standard of care.
After a 28.2-month follow-up, Polivy plus R-CHP offered a 27% decline in disease progression, relapse or morality risk versus R-CHOP.
Safety outcomes were in line with those reported in prior trials while Polivy plus R-CHP had a safety profile comparable to R-CHOP.
In May, the European Commission (EC) granted approval for Polivy plus R-CHP based on the POLARIX trial data for treating adult DLBCL patients who are priorly untreated. 
An anti-CD79b antibody-drug conjugate (ADC), Polivy attaches to cancer cells such as CD79b and kills these B-cells by delivering an anti-cancer agent.
Roche Global Product Development head and chief medical officer Levi Garraway said: "The POLARIX study results suggest that Polivy plus R-CHP could transform the treatment of this aggressive malignancy, and we are working with the FDA to bring this combination to newly diagnosed DLBCL patients as soon as possible.
"We hope it will become the new standard of care for the first-line treatment of DLBCL, potentially reducing the need for subsequent treatments and limiting patient burden."
Earlier this month, Roche and Poseida Therapeutics entered a strategic partnership and licence agreement for developing allogeneic CAR-T cell therapies for hematologic malignancies.