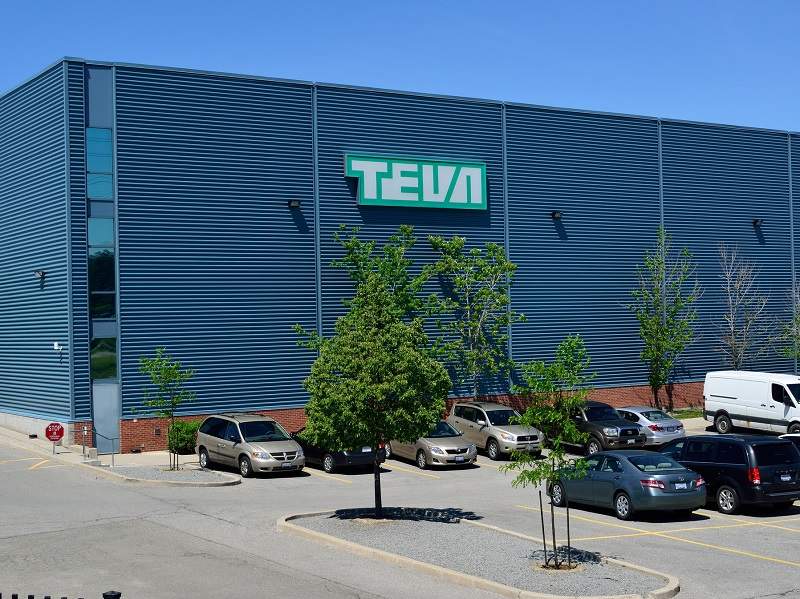 Teva Pharmaceutical Industries' first quarter 2018 financial results revealed revenues of $5.1bn, compared to $580m this time last year, suggesting the company's restructuring plan is paying off.
This is despite a 10% decrease in sales compared with the first quarter of 2017, which the company has attributed to 'adverse market dynamics in the US generics market, generic competition to Copaxone and loss of revenues following our divestment of certain products and discontinuation of certain activities'. However, after a challenging year for the company, this drop is smaller than expected.
In light of this, Teva has raised its 2018 revenue outlook to between $18.5 and $19bn, up from its earlier forecast of $18.3 to $18.8bn.
Yet, the report suggests that the world's largest generic drug maker has not entirely recovered from the financial problems it encountered over the last year. Gross profit was $2.3bn in the first quarter of 2018, down 17% compared to the first quarter of 2017.
Shares in Teva have fallen dramatically since 2016 after blockbuster drug Copaxone lost its patent protection, leaving it vulnerable to generic competition. Decreasing prices due to increased US Food and Drugs Administration (FDA) generics approvals have meant that the company reported a loss of $11.60bn in the last quarter of 2017. Copaxon revenues decreased by 40% this quarter compared to the first quarter of 2017, from $797m to $476m, mainly due to 'lower volumes and price erosion'.
The company also faced marketing delays for its highly anticipated migraine treatment fremanezumab after the FDA raised regulatory concerns about the manufacturing process. The drug is expected to hit the US market by the end of the year.
Teva accrued $30bn in debt after the acquisition of Allergan in 2015. However, the company reported to have reduced its debt by $1.7bn in this quarter.
Since taking over in November 2017, CEO Kåre Schultz has attempted to rid Teva of its financial woes by pursuing an aggressive restructuring plan. In an effort to reduce its total cost base by $3bn by the end of 2019, the company has reduced its workforce by over 25%.
The company is also focusing on other products in its portfolio. Bendeka and Treanda had combined revenues of $181m in the US this quarter, an increase of 16%. Sales of new drug Austedo are also expected to grow.
Teva's President and CEO Kåre Schultz said: "2018 is off to a solid start. Our restructuring programme is proceeding well, and we are on track to meet our cost reduction targets of $1.5bn in 2018 and $3bn by the end of 2019. During this quarter, our strong cash flow allowed us to continue to reduce our outstanding debt, and, together with our recent debt issuance and covenant amendment, has placed Teva on a more stable financial footing.
"We have also benefited this quarter from the durability of Copaxon and a steady flow of generic launches in the US. Our strong first quarter performance, along with our confidence in executing the restructuring programme, gives us a solid foundation to raise our guidance for the year."
The company's share price was up over 8% in pre-market trading.