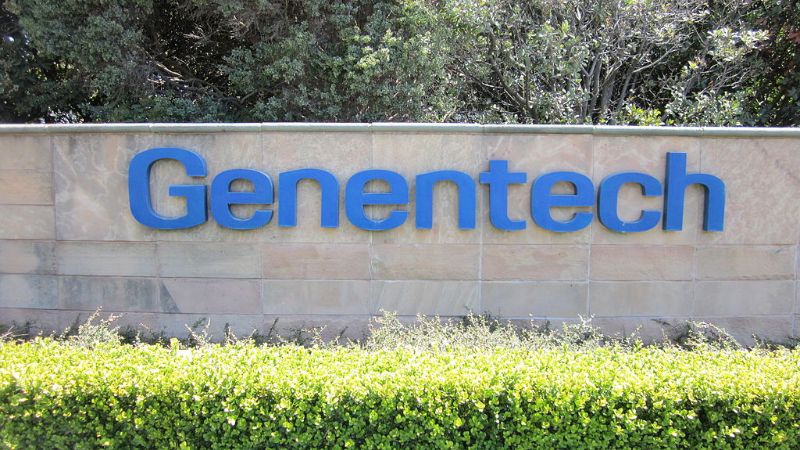 The US Food and Drug Administration (FDA) has approved Roche division Genentech's tumour-agnostic drug Rozlytrek, which targets a specific genetic defect called neurotrophic tyrosine receptor kinase (NTRK).
The indication covers adults and adolescents aged 12 years and above with NTRK-related solid tumours and whom there are no effective therapies.
Rozlytrek also secured approval to treat adults with ROS1-positive, metastatic non-small cell lung cancer (NSCLC).
The drug is a tyrosine kinase inhibitor of the TRK A / B / C and ROS1 proteins, which are involved in the proliferation of some cancers. It is designed to block ROS1 and NTRK kinase activity and could lead to the death of tumours that have these gene fusions.
Genentech chief medical officer and global product development head Sandra Horning said: "Rozlytrek's FDA approval for two rare types of cancer is an important advance for patients, combining a targeted medicine and genomic testing to bring this new treatment option to patients who are waiting.
"Rozlytrek is the first FDA-approved treatment that selectively targets both ROS1 and NTRK fusions and importantly has also shown responses in these rare cancer types that have spread to the brain."
The FDA approval comes after a review of integrated data from the Phase II STARTRK-2, Phase I STARTRK-1 and Phase I ALKA-372-001 clinical trials, as well as the Phase I / II STARTRK-NG trial results.
This integrated analysis involved the study of a variety of solid tumours including non-small cell lung, breast, colorectal, neuroendocrine and cholangiocarcinoma, as well as gynaecological, pancreatic, sarcoma, thyroid and salivary gland cancers.
Rozlytrek was found to have shrunk tumours in 78% of patients with ROS1-positive, metastatic NSCLC. The duration of response in this population was 1.8 months to around 36.8 months.
In addition, the drug shrank tumours in more than 50% of subjects with NTRK gene fusion-positive, locally advanced or metastatic solid tumours. Also, objective responses were demonstrated in ten tumour types.
Genentech noted objective responses in patients with central nervous system (CNS) metastases.
The company plans to work with its sister company Foundation Medicine on a companion diagnostic for Rozlytrek to detect people with ROS1 and NTRK gene fusions.