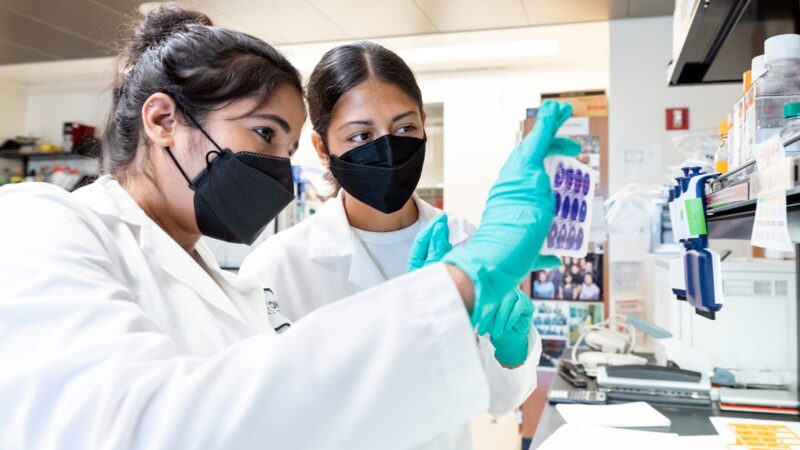 Gladstone Institutes in the US has reported that a new antiviral therapy developed to offer protection against severe Covid-19 showed to cut the amount of virus shed from infected animals in a study.
Called therapeutic interfering particle (TIP), this single-dose, intranasal approach was developed by scientists at the institute to treat infectious diseases.
The TIP was also found to cut down the SARS-CoV-2 virus transmission.
Gladstone senior investigator Leor Weinberger said: "We know that the amount of virus shed is proportional to how infectious someone is.
"If viral shedding can be reduced, the number of secondary contacts likely to become infected will also very likely be reduced, which will in turn decrease overall virus dissemination and help keep vulnerable individuals safe."
In the study, the team treated Covid-19-infected hamsters with antiviral TIPs and analysed the amount of virus in their noses on a daily basis.
TIP-treated animals had fewer viruses in nasal passages at each time point versus hamsters (control animals) that did not receive the treatment.
All animals in the control arm were found to be shedding greater levels of the virus by the fifth day, while the virus was not detectable in four out of five animals that received TIP.
Treating infected hamsters with TIPs was not found to completely prevent Covid-19 transmission when they were housed with uninfected animals.
But the freshly exposed hamsters showed to have substantially reduced viral loads and milder disease symptoms.
Initially, the team carried out experiments with the virus' Delta strain. However, the same TIPs were effective across variants when tested using the ancestral WA-1 strain.
Instead of directly acting on a segment of a virus, TIPs fight for resources within the infected cell.
They can prevent the virus from making more copies by controlling the replication machinery inside a cell.
Currently, the team is seeking approval from the Food and Drug Administration (FDA) to carry out a clinical trial of the TIPs in humans.
Gladstone Institutes research investigator Sonali Chaturvedi said: "To our knowledge, this is the only single-dose antiviral that reduces not only symptoms and severity of Covid-19, but also shedding of the virus."