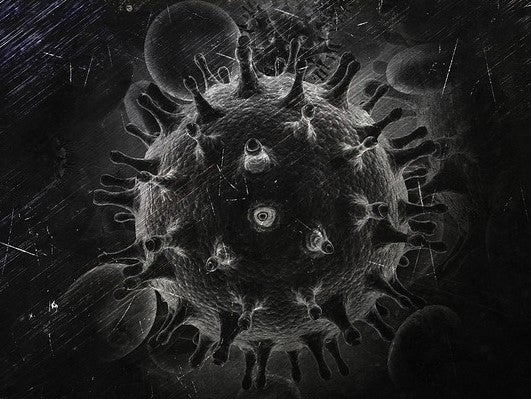 Johnson & Johnson's subsidiary Janssen Pharmaceuticals and ViiV Healthcare have revealed 48 week data from two pivotal Phase III trials showing injections of their long-acting, monthly combination of cabotegravir and rilpivirine was not inferior in maintaining viral suppression in adults infected with human immunodeficiency virus type-1 (HIV-1), compared with the standard of care, a daily, oral three-drug regimen.
In the ATLAS study, the cabotegravir-rilpivirine combination demonstrated non-inferiority to an oral three-drug regimen of two nucleoside reverse transcriptase inhibitors (NRTIs) plus a third agent. This was measured by the proportion of patients with the same as or more than 50 plasma HIV-1 RNA copies per millilitre at week 48.
The cabotegravir-rilpivirine combination also demonstrated non-superiority to ViiV's Triumeq (abacavir/dolutegravir/lamivudine) at week 48 in the Flair study, measured in the same way as the ATLAS trial.
ViiV's cabotegravir is an integrase inhibitor, not yet approved by regulatory authorities.
Janssen 's rilpivirine is a non-NRTI marketed under the brand name Edurant. However, the long-acting formulation of the drug is not currently approved.
ViiV chief scientific and medical officer John Pottage said: "With FLAIR and ATLAS, we now have positive results from two pivotal phase III studies demonstrating that this long-acting, once-monthly injectable regimen has similar efficacy, safety and tolerability to a daily, oral three-drug regimen for the treatment of HIV.
"We are also encouraged by patient preference data showing that nearly all participants who switched to the long-acting injectable regimen preferred it over their prior oral therapy.
"If approved, this two-drug regimen would give people living with HIV one month between each dose of antiretroviral therapy, changing HIV treatment from 365 dosing days per year, to just 12. We look forward to submitting applications to regulatory authorities later this year."
Janssen global head of development of infectious diseases Brian Woodfall said: "The Phase III results from these studies show that a two-drug injectable treatment regimen may provide people living with HIV the option of managing their virus with just 12 injection regimens a year.
"If approved by regulators, this will be the first monthly dosing solution for people living with HIV and represents a major step for HIV treatment."