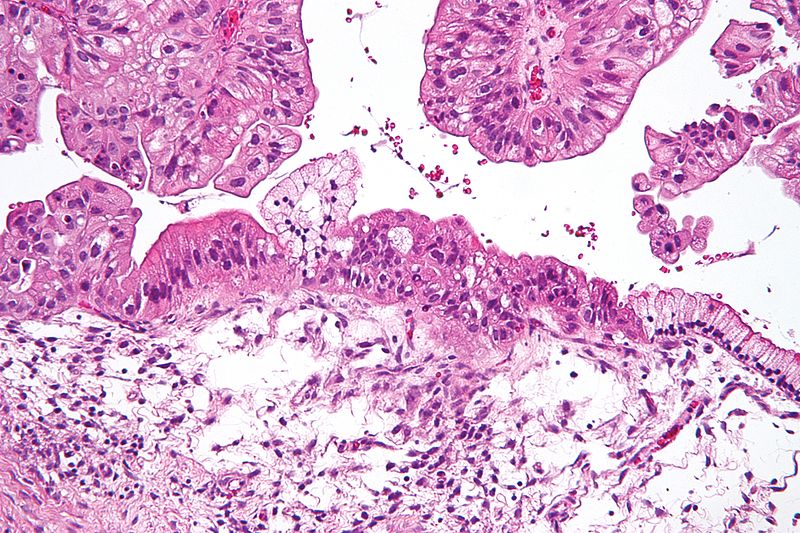 AstraZeneca and Merck (MSD) have received the National Medical Products Administration (NMPA) approval in China for Lynparza (olaparib) to treat advanced germline or somatic BRCA mutated (gBRCAm or sBRCAm) ovarian cancer in adults.
The indication is for first-line maintenance therapy in newly diagnosed epithelial ovarian, fallopian tube or primary peritoneal cancer patients who have a complete or partial response to first-line platinum-based chemotherapy.
Lynparza inhibits DNA damage response (DDR) in tumours with a homologous recombination repair (HRR) deficiency. AstraZeneca and MSD partnered in 2017 to co-develop and co-commercialise the drug.
The drug holds approval in 65 countries to treat platinum-sensitive relapsed ovarian cancer, irrespective of BRCA status, with authorisation in 44 countries for treating certain germline BRCA-mutated breast cancer.
NMPA approval comes from data gathered from the Phase III SOLO-1 clinical trial, where the drug led to a 70% decrease in the risk of disease progression or death, compared to placebo.
During the study, 60% of participants treated with the drug were progression-free at three years versus 27% of those on placebo.
The trial assessed the safety and efficacy of 300mg twice-daily dose of the drug in a total of 391 patients.
The primary endpoint of the study was progression-free survival (PFS), while secondary endpoints included time to second disease progression or death, overall survival and time to first subsequent therapy.
Safety analysis revealed a profile consistent with previous trials. The most common adverse events were nausea, fatigue, vomiting, anaemia and diarrhoea.
AstraZeneca Oncology business unit executive vice-president Dave Fredrickson said: "This approval marks a new era for women with BRCA-mutated advanced ovarian cancer in China, where the prevalence of BRCA mutations in advanced disease is higher than the international average.
"Currently, 70% of women relapse within three years of initial treatment, representing the highest reoccurrence rate among gynaecological cancers worldwide. The progression-free survival benefit of Lynparza observed in SOLO-1 is a significant step towards helping these women achieve long-term remission."
Lynparza secured approval in Europe and Japan to treat BRCA mutated advanced ovarian cancer in June.