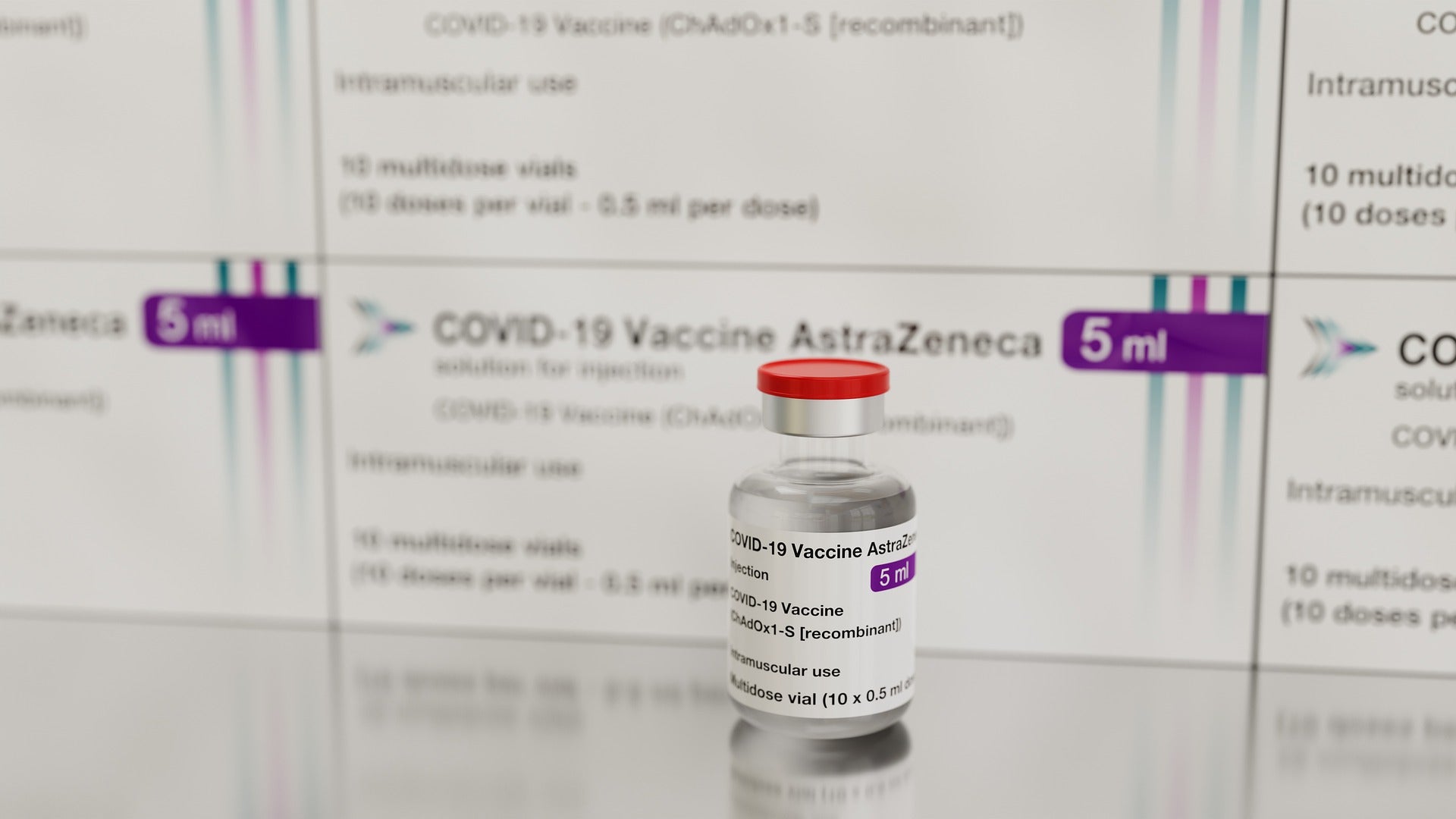 The UK Medicines and Healthcare products Regulatory Agency (MHRA) has reported an additional 41 cases of rare blood clots in people who have received doses of AstraZeneca's Covid-19 vaccine.
In a weekly update on Covid-19 vaccines' side effects, the MHRA noted that the benefits of the vaccine continued to prevail over the risks in most people.
Till 21 April, the regulator had received Yellow Card reports of 209 cases of major thromboembolic events (blood clots) with thrombocytopenia (low platelet counts) in the country on receiving AstraZeneca's vaccine. Four cases were noted on administering the second dose.
The Yellow Card scheme is a mechanism by which people can voluntarily report any suspected adverse reactions or side effects related to the vaccine.
A total of 41 deaths were reported following the clots in Britain.
The data suggest there is an increased occurrence of very rare clots observed in younger adult individuals on administering the vaccine. The MHRA advised that this evolving evidence should be considered while using the vaccine.
Last month, several countries in Europe suspended the use of the University of Oxford / AstraZeneca (AZ) Covid-19 vaccine completely or partially after several suspected deaths were reported due to blood clotting following vaccination.
In a separate development, Moderna is set to make new funding commitments to boost supply at its owned and partnered manufacturing facilities.
The company anticipates surging global capacity next year to up to three billion doses of its Covid-19 vaccine, depending on the mix of product between primary series of vaccination and variant boosters.
Moderna's cash balance will be used for funding these investments. This will aid in doubling drug substance manufacturing at Lonza's facility in Switzerland, a more than doubling of formulation, fill and finish and drug substance manufacturing at Rovi's facility in Spain and a 50% increase of drug substance at the company's US facilities.
Furthermore, the company has raised this year's manufacturing supply forecast to between 800 million to one billion doses.
The latest development is excluding the already announced increases in formulation, fill and finish in the US with Catalent and Sanofi.
Moderna CEO Stéphane Bancel said: "We are hearing from governments that there is no technology that provides the high efficacy of mRNA vaccines and the speed necessary to adapt to variants while allowing reliable scalability of manufacturing."