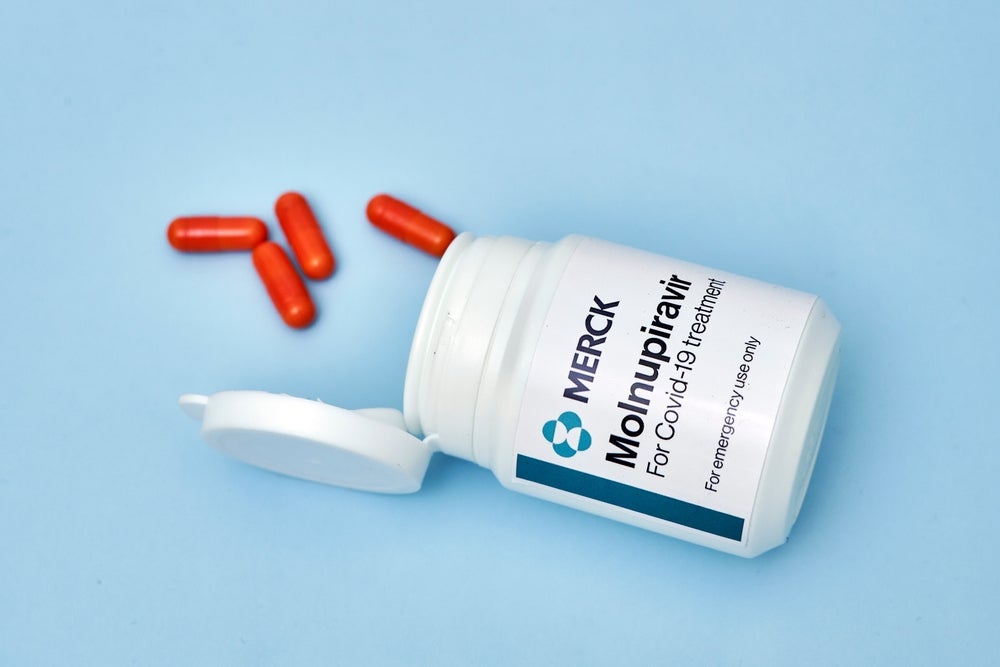 Merck has provided updated data on its Covid-19 antiviral, molnupiravir, that shows the antiviral to be significantly less effective against the virus than previously thought.
The new analysis, shared by the company on Friday, shows treatment with molnupiravir reduces hospitalisation or death by 30%. The drug's efficacy is considerably lower than what was reported in interim analysis in October, when molnupiravir was said to reduce the risk of hospitalisation and death by around 50%.
The updated results are based on an analysis of data from all 1,433 enrolled patients in the MOVe-OUT study of the drug. Merck said both the interim analysis and additional data "support the efficacy and overall favourable benefit-risk assessment" of molnupiravir as a treatment for mild-to-moderate Covid-19 in those at high risk of severe disease.
This data will be further scrutinized tomorrow at a US FDA Advisory committee meeting being held to discuss molnupiravir's potential emergency use authorisation. The Phase II/III results were planned for publication in the New England Journal of Medicine today but have been delayed because of new information, the journal said.
Molnupiravir has been touted as a potential game-changer in the fight against Covid-19 ever since the interim data showing drastic reductions in hospitalisation and death were released. Initial enthusiasm for the drug led to its approval by the UK's medicines regulator in early November, and purchase agreements for large supplies of the drug have been made with a number of countries.
The company's updated results for molnupiravir come just days after a new SARS-Cov-2 variant, Omicron (B.1.1.529), was detected in South Africa. The variant has since been identified in several other countries – including Australia, the UK and Canada – and has been classified as a variant of concern by the World Health Organization (WHO). It is not yet clear how the mutations in the new variant affects the virus's transmissibility, severity of disease or the effectiveness of currently available vaccines and treatments, as per the WHO.
Omicron's emergence has also put the spotlight on Pfizer's antiviral, Paxlovid, which is also vying for an emergency use authorisation based on an 89% efficacy in reducing Covid-19-associated hospitalisation or death. Pfizer is also yet to publish results from its own Paxlovid trial but has signed several delivery agreements already.