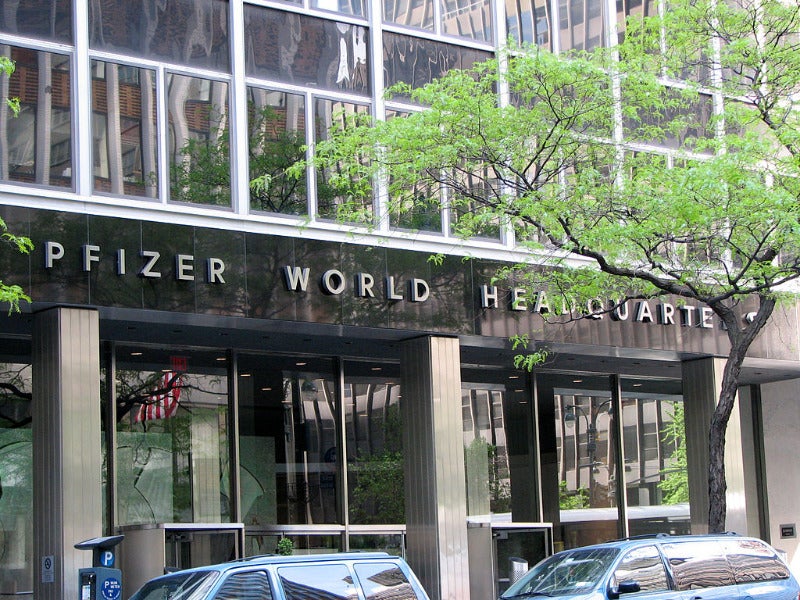 Mylan has signed a definitive agreement to combine with Pfizer's off-patent branded and generic medicines division Upjohn to form a new pharmaceutical company.
Structured as an all-stock, Reverse Morris Trust transaction, the deal will involve Upjohn's spin-off from Pfizer and simultaneous merger with Mylan, which focuses on generic drugs.
Each share of Mylan's stock will be converted into one share of the new company. Mylan shareholders will hold 43% of the combined company, while the remaining 57% will be owned by Pfizer shareholders.
This combination of complementary businesses is expected to boost individual companies and expand their presence in more than 165 markets, including China and additional emerging countries.
The new company is estimated to generate revenues of up to $20bn in 2020. It will feature a portfolio of generics, over-the-counter products, prescription medicines and biosimilars.
Upjohn's portfolio includes multiple established brands such as Viagra, Lipitor and Celebrex. Mylan has operations in several geographies and therapeutic areas, including central nervous system and cardiovascular.
Mylan expects the merger to improve access to its existing and future medicines via Upjohn's current sales infrastructure and expertise in the local market.
Mylan chairman Robert Coury said: "Importantly, the combined organisation will have a presence across nearly every continent and major market, establishing a new leadership position in Asia and offering products capable of treating all major therapeutic areas."
Boards of directors of both companies have approved the transaction, which is subject to Mylan shareholder approval and customary closing conditions. The deal is set to be completed in mid-2020.
Upjohn agreed to issue $12bn of debt at or before its spin-off from Pfizer. The new company will have a total outstanding debt of around $24.5bn at closing.
The transaction is anticipated to be tax-free to Pfizer and its shareholders.
At the closing of the transaction, the combined company will be renamed and rebranded.
Coury will serve as the new company's executive chairman, with Upjohn's current group president Michael Goettler as CEO. Current Mylan president Rajiv Malik will serve as president of the combined company.
Over the past months, Pfizer worked to restructure its portfolio with multiple deals, including the merger of consumer health business with that of GlaxoSmithKline's, acquisition of Therachon and agreement to buy Array BioPharma.