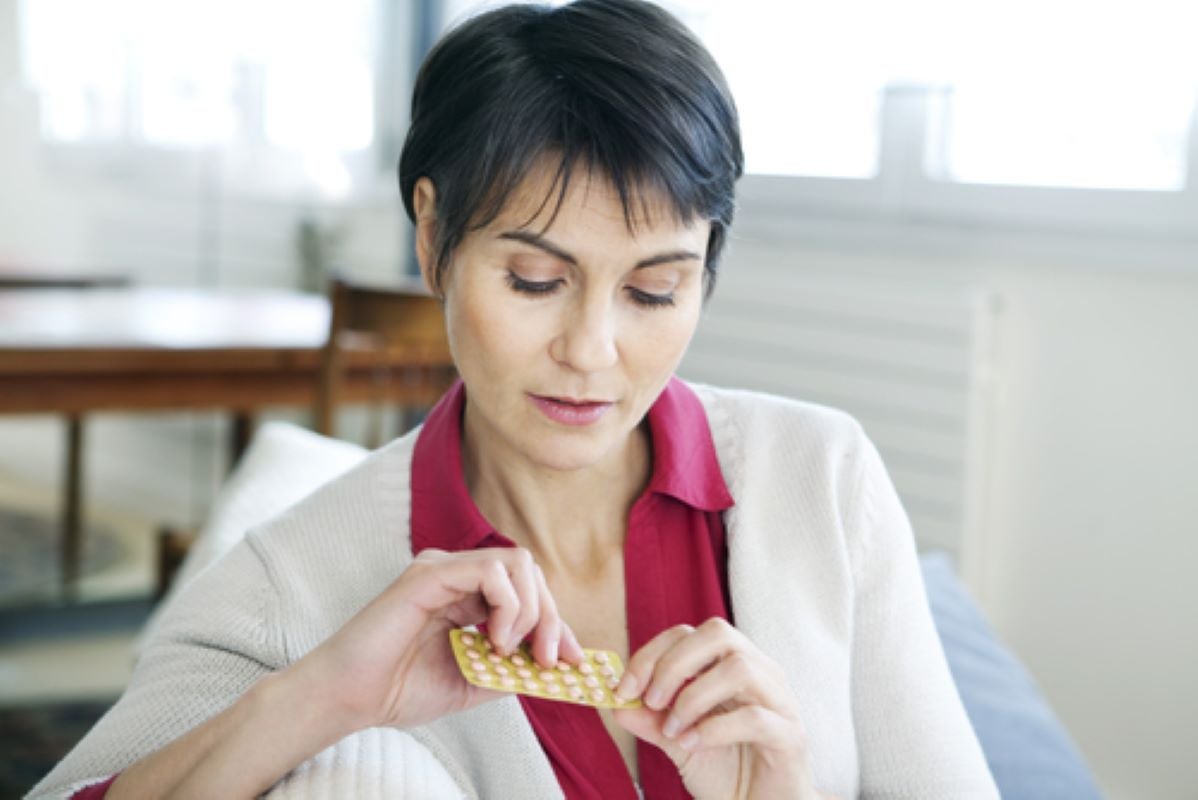 On April 1, the UK Department of Health and Social Care announced the launch of a new scheme to expand access to cheaper Hormone Replacement Therapy (HRT) drugs. The new HRT prepayment certificate (PPC) will reduce prescription costs to just £19.30 per year for HRT in the context of menopause.
HRT is the primary treatment option for menopausal and perimenopausal women. It relieves symptoms such as hot flushes, night sweats, brain fog, joint pains, mood swings and vaginal dryness, by replacing hormones that may be at a lower level during menopause. HRT is also recommended for reducing the risk of hormone-related health problems such as osteoporosis and heart disease.
Patients can now make a one-off payment of £19.30 annually to receive the benefits of the new PPC. The current standard NHS PPC costs £31.25 for three months or £111.60 for 12 months. Each item on an NHS prescription usually costs £9.65, so the new change should cut individual costs if a prescription for HRT drugs is filled three or more times in 12 months.
HRT usually comprises of different forms of oestrogen and progesterone. Last year, UK regulators introduced serious shortage protocols (SSPs), in order to improve the supply of HRTs. These protocols restricted the dispensation of Besins Healthcare's Oestrogel (estradiol), Aspen Pharmacare's Ovestin (estriol) and Pfizer's Premique Low Dose (medroxyprogesterone acetate) to a three months' supply, to reduce drug shortages.
The newly announced HRT PPC can be used against list of eligible HRT items that includes skin patches, tablets and topical preparations of the different hormones. This will include estradiols such as Theramex's Evorel, Mylan's Elleste-Solo, Gedeon Richter's Lenzetto and Novartis's Estradot amongst others. In the context ofcombination HRT, Mylan's Femoston, Novo Nordisk's Kliovance and Trisequens will now be covered. The HRT PPC will be valid for 12 months and there is no limit placed on the number of times the certificate can be used before it expires.
NHS PPCs are certificates that cover all NHS prescriptions for a set price. As per a survey published in the "Women's Health Strategy for England" report, respondents felt that access to appropriate menopause care was lacking. Furthermore, they reported a "reluctance among some healthcare professionals to prescribe HRT for menopause symptoms".
In the press release accompanying the announcement, the Health and Social Secretary Steve Barclay said, "Menopause care is essential healthcare, and we are ensuring cost is no longer a barrier to women getting the medicines they need".